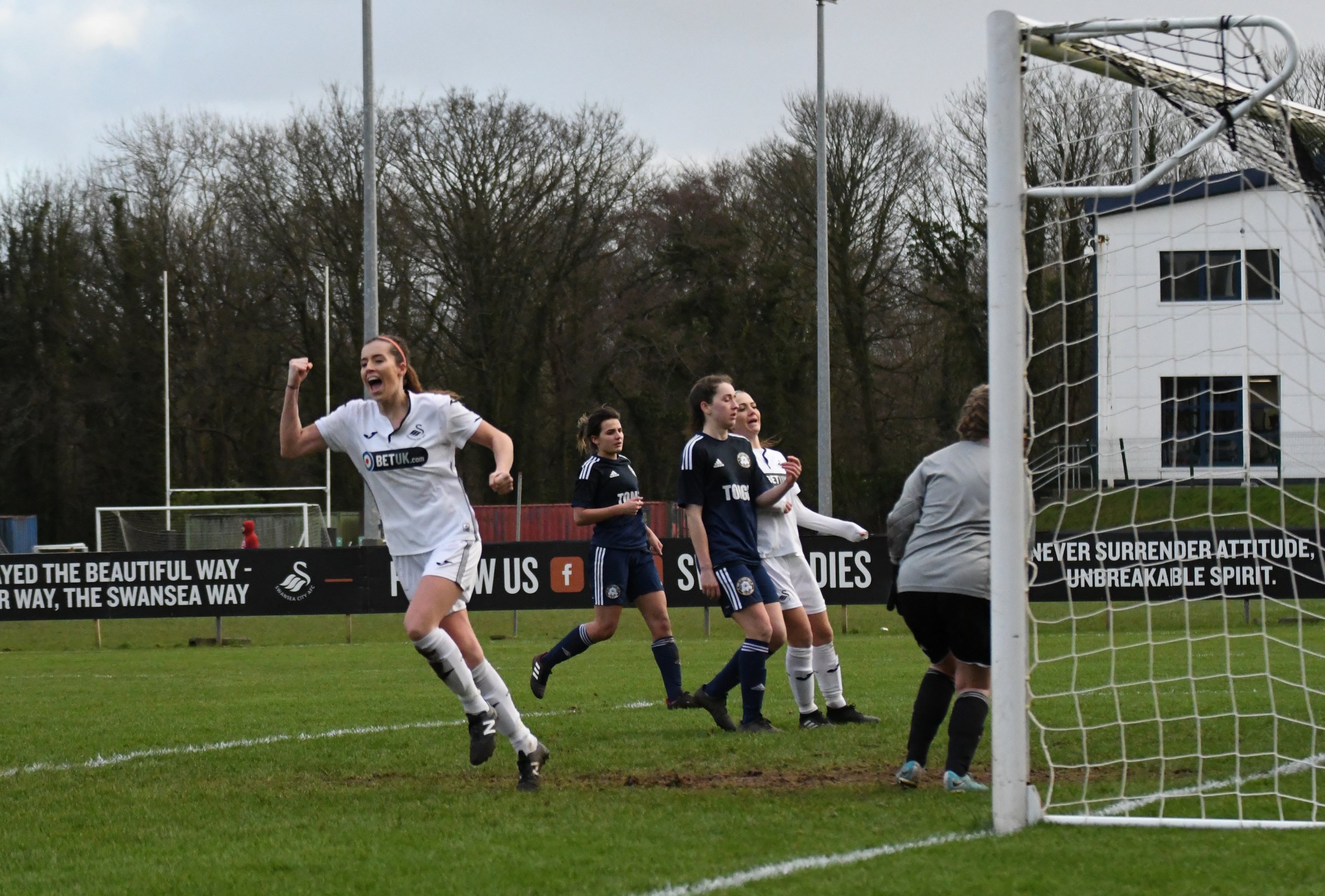 In the Orchard Welsh Premier Women's League Cup semi-finals, Cardiff Met came from behind to edge Cardiff City FC 2-1 a in a capital derby, while Swansea City put seven goals past Rhyl.
The Bluebirds led on 32 minutes when Zoe Atkins followed up to finish after Estelle Randall parried an Emma Griffiths free kick
Naomi Clipston hit the bar for the Archers and then levelled from the spot around the hour mark after Olivia Thompson was fouled in the box.
Maddie Schupbach got the decisive goal on 73 minutes but later Lauren Townsend had one disallowed for Met, after which City's Kanisha-Mae Underdown had a shot deflected agonisingly over the top.
Katy Hosford had the Swans in front against Rhyl via the crosssbar, with Emma Beynon and Kelly Adams adding one apiece just before the break to go in with a commanding lead.
Hosford also got the first goal after the restart, Beynon then doubled her tally as well, Hong Kong international Ching Hang Chun came off the bench to get off the mark for City and Hosford then completed her hat-trick.