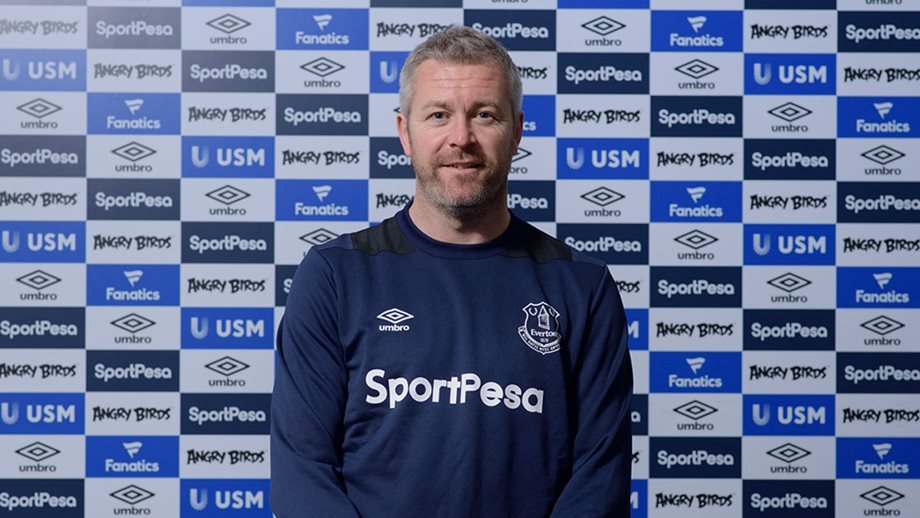 Willie Kirk had not been at Manchester United six months when he left his role as assistant to Casey Stoney, on 1st December, to return to life as a number one at the FAWSL's then bottom club, Everton.
Rich Laverty caught up with Willie at Everton's Finch Farm training ground to find out why he decided to leave one of the biggest club's in the game so soon and also to chat about his management style, previous failures and how he is moulding a team put together by another manager, into playing a way that fits with his own footballing philosophy…
FACTFILE: WILLIE KIRK
DOB: 7 June, 1978
Place of birth: Edinburgh, Scotland
Current role: Everton Ladies (manager)
Previous (first team) head coaching roles: Hibernian Ladies, Preston Athletic, Bristol City WFC.
(Willie also spent time as Academy Coach with Livingston FC's boys teams from U14s up to U17s and as High Performance Football Manager for the Scottish FA from July 2014 to May 2015.)
Coaching licence: UEFA Pro / A Licence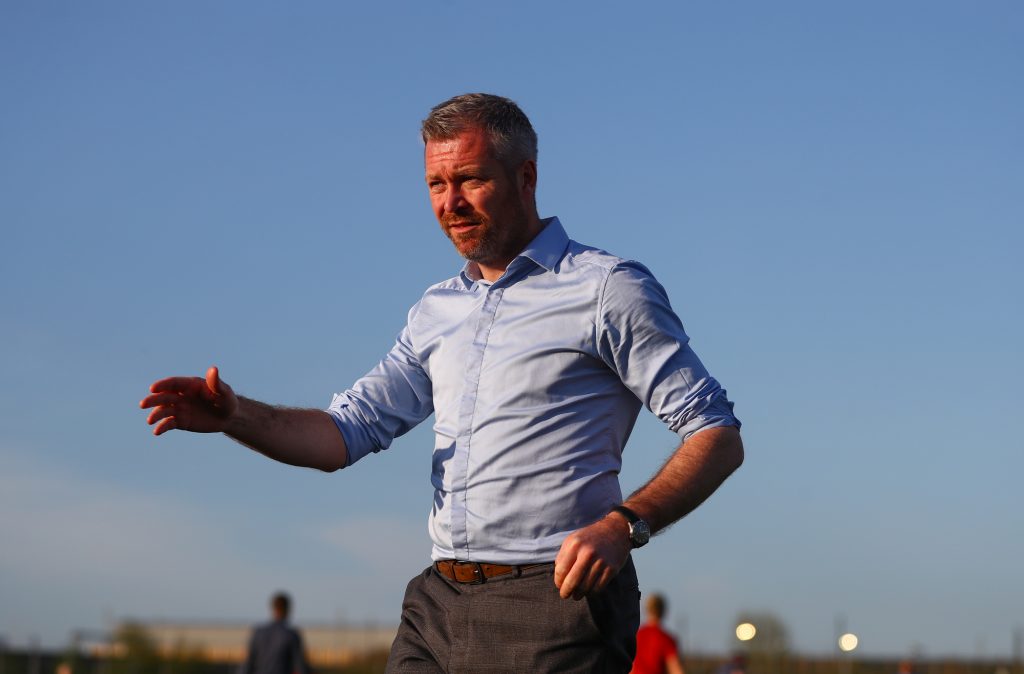 SK: How have the first few months been since joining the club?
WK: I think that's the end of week nine now but it feels like we've been here six months in some ways. Not in the work we're trying to do, that still feels like it's in its infancy.
It's been great. Initially, I was loving the role at United but when Everton made an approach it made me question whether or not it was the right time to be a number one again. I knew it would happen eventually but probably two or three years down the line.
When a club the size of Everton comes along you have to seriously consider it. Their position, their squad and their ambitions seemed to align with my own ambitions so it made sense to make the move.
United made it fairly easy, they never wanted to hold me back. It was about coming in and finding out as quickly as possible about the players and their environment. There were a few things we wanted to change as quickly as possible and the first win helped us because the players buy into it then.
To beat Liverpool again before the break was important and the players have been fantastic.
SK: So what do you look at when you're essentially inheriting another person's squad and can't do much to change it?
WK: It's an immediate test for everybody because we came in with some quite high standards and high demands. We never made any rash predictions, we just came in with standards of how we work and how we want everyone to work.
We tried to set a vision as early as possible and see who bought into it. I sat down with every player to have a one-on-one chat and because we had four games in two weeks we basically told the players there were no days off. The Liverpool game was postponed so they did get a day off and it worked out well but we wanted to spend as much time with them as possible and for them to get to know us.
They seemed to really buy into the fact we were giving them a schedule for the rest of the season and a four-week roll in schedule for pre-Christmas. We immediately set our standards and we call them Champions League standards and they've bought into it really quickly, it was like they wanted those demands.
SK: Was the potential for player development at Everton a big selling point given your track record with young players and the amount of young players at this club?
WK: Part of the attraction was you looked at the squad and you looked at the league table and it just didn't equate. It was already a talented squad and you realise how much more talented they could be with development.
You can smooth the rough edges to Gabby George and develop Inessa Kaagman so she goes from a squad player to a starter for the Netherlands. If it had been the Birmingham job I probably wouldn't have touched it. They haven't got an ageing squad but they're already in my opinion at their peak but Everton being bottom bizarrely made it more attractive because you look at the squad and go 'No way they should be bottom of the league'.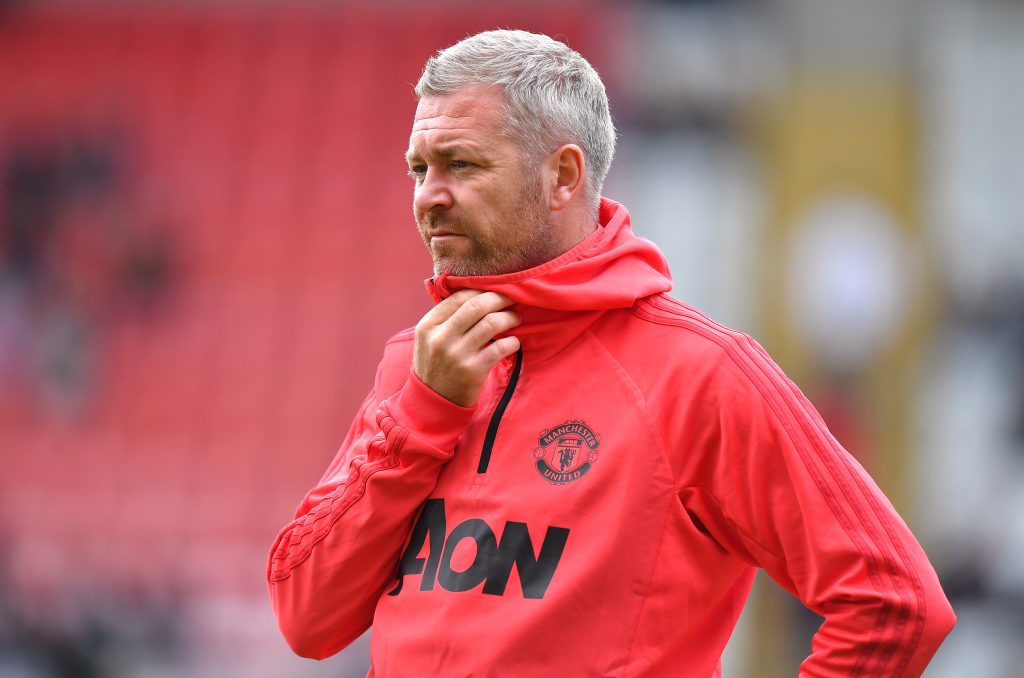 SK: Did the success you had in the first few months at Man United make it easier to walk away?
WK: I certainly feel like I played my part in getting things up and running. It was tough because the size of the club is incredible and where they can take it if they want to take it, I could have been sitting in the dugout of a Champions League final in four or five years' time.
But the weekend the discussions stated between the two clubs started, and this probably happened every weekend and I never noticed it, I was watching the Women's Football Show and it said 'Casey Stoney's side have won 5-0 today, Casey Stoney's team have stretched their lead at the top' and I went 'You know what, they're right, it's Casey Stoney's team'.
I've not been scared to admit in the past that I've got a bit of an ego to massage and that wasn't massaging my ego. I could have sat there in a Champions League final but you're still limited in terms of asking 'How much did I do?' or was I just a cog in a machine.
To put it in perspective, I'd planned to start learning a new language because as a number two I had a bit more time on my hands and by the time we arranged to start that I'd changed the jobs and I'd told the guy it might not be possible anymore! It was a tough decision but in a way it was a very simple decision too.
SK: Was it just as simple as wanting to be a #1 again?
WK: I think so. I also starting thinking if I was going to be United number one would it be through an internal promotion or going elsewhere, improving and proving myself at a higher level than Bristol as a manager.
Hopefully leaving on good terms and being recognised for the job I did there for six months and possibly going back there in the future as a number one.
Working with Chris [Roberts] again was a huge attraction and I said that was non-negotiable if I was to come in. We have a chemistry and it just works.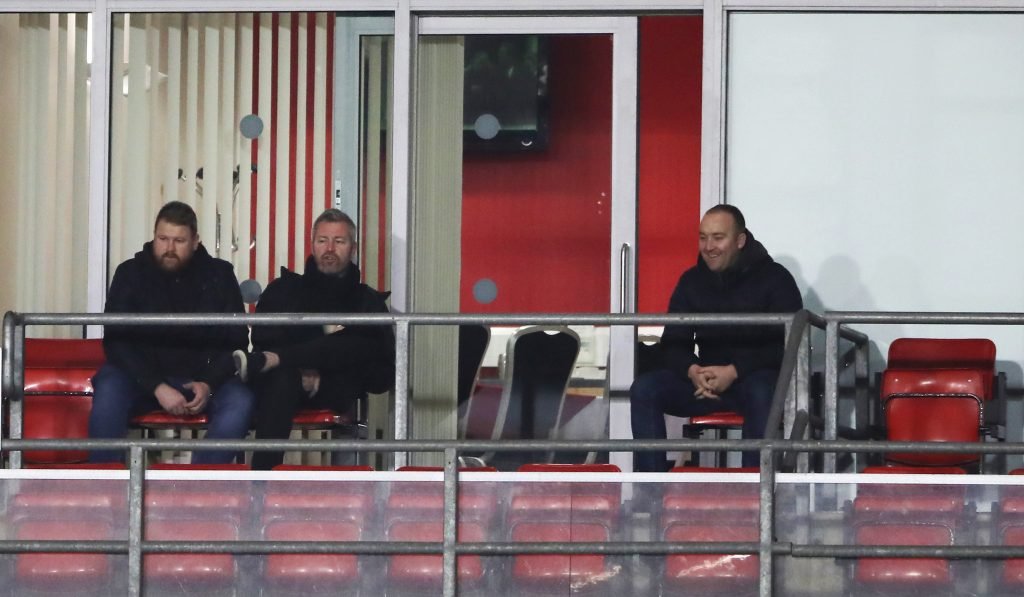 SK: You beat Liverpool in the first game, what's the secret to the 'New manager bounce'?
WK: I think on this occasion there were a couple of factors. There were no new ideas because we played a 4-4-2 which to be honest I've hardly ever played before in my life and I'll very rarely play it in the future.
But on my first day we had a practice match and I told the players I wanted to see mistakes. If you're not making mistakes then you're not trying to be creative, you're not taking gambles and I think they felt a little freer to go and do things.
I think a change of voice helped. Andy was here for a number of years and I think the girls went through a three or four week period of uncertainty. You have a manager who has been there for years, he becomes a friend and then he gets sacked and I think the players started to feel guilty about it.
I think it was that process of "We feel guilty about this guy losing his job" and to be fair Jen [Hirst] got them together and then we've come in and set our standards and it just gave them a little bit of direction and the players were excellent against Liverpool.
SK: Do you think there's more pressure on managers in the women's game now?
WK: Yeah, I think so. There's only two Champions League spots and only three 'big' teams and probably soon to be a fourth, that brings a lot of pressure.
I think only now are managers looking at their contracts in more detail. In my first 12 months at Bristol I never even signed a contract, now I want to know that this is in place and that's in place and it's great it's going more professional, but if it's going more professional it means there's more money attached to it and if there's more money then it means more pressure.
SK: What's the short-term ambition for the team?
WK: We've never mentioned it [relegation] to the squad. On the first day we showed them a league table with every side on 0 points. Our analyst did a neat slide with the league table as it was and then it all turned to 0 and I told them as far as I was concerned that's where we were starting from.
I told them to finish as high as possible in the 12 games we've got left and then you've got nothing to worry about. The short-term ambition is to find out which players are the right players to take us forward into next season.
K: And what's the long-term ambition given this is a club who has had some big name players in the past?
WK: It's funny you say that because we spoke this morning in the team meeting about a few things and we spoke about next season and our plans that are in place for pre-season, signings we want to make, contract extensions and we spoke about being competitive next year and being a top six team.
The club should not be out of the top six in the foreseeable future and should be getting to cup finals. It will be very hard but we will maximise our resources to make sure we're challenging on a weekly basis.
Leicester City proved to everybody that what you think is impossible is actually possible. It becomes too easy to just flippantly throw statements around saying we can win the league but we can't say that, we've absolutely no right to win the league on our budget compared to the top sides.
But I think we can do something special, whether that be an FA Cup final or a top four position in the future.
SK: What have you learned as a manager in the last 10 years, working with Chris, working the Scottish market etc etc?
WK: Over time you build your philosophy and work out what time of players you want. I'm huge on environment and player character and I want to create that here but it takes at least 12 months to put that in place.
We've got a profile for every position in the team and we basically assess our players against that profile for every position and base our scouting around that too. We have someone who does the early identification of potential players and the Scottish market is there for me. I feel if there's a good Scottish player who comes to England and doesn't come to my team I've probably not done my job properly.
I did not do my job properly with Erin Cuthbert. I had doubts about how good she could be and she's absolutely exceptional. I've not told many people that because it's quite embarrassing. I wanted to wait as long as possible and Chelsea beat me to it and Abi Harrison might be another one at Bristol.
We look at Scotland in terms of players we can take but I'm also a huge believer in if you can get your youth academy right then you can produce your own players. I did it at Hibs, at Bristol and I want to do it here. I'll have a close relationship with our youth director Tommy Walsh because he thinks there's a lot of good talents here.
I've got a Dutch agent now so I have a lot of good contacts there and it's better value for money if you're clever. The market here is going crazy in terms of salary. You try and get those two or three agents that you really trust but it's really about us putting these players against the profiles we set.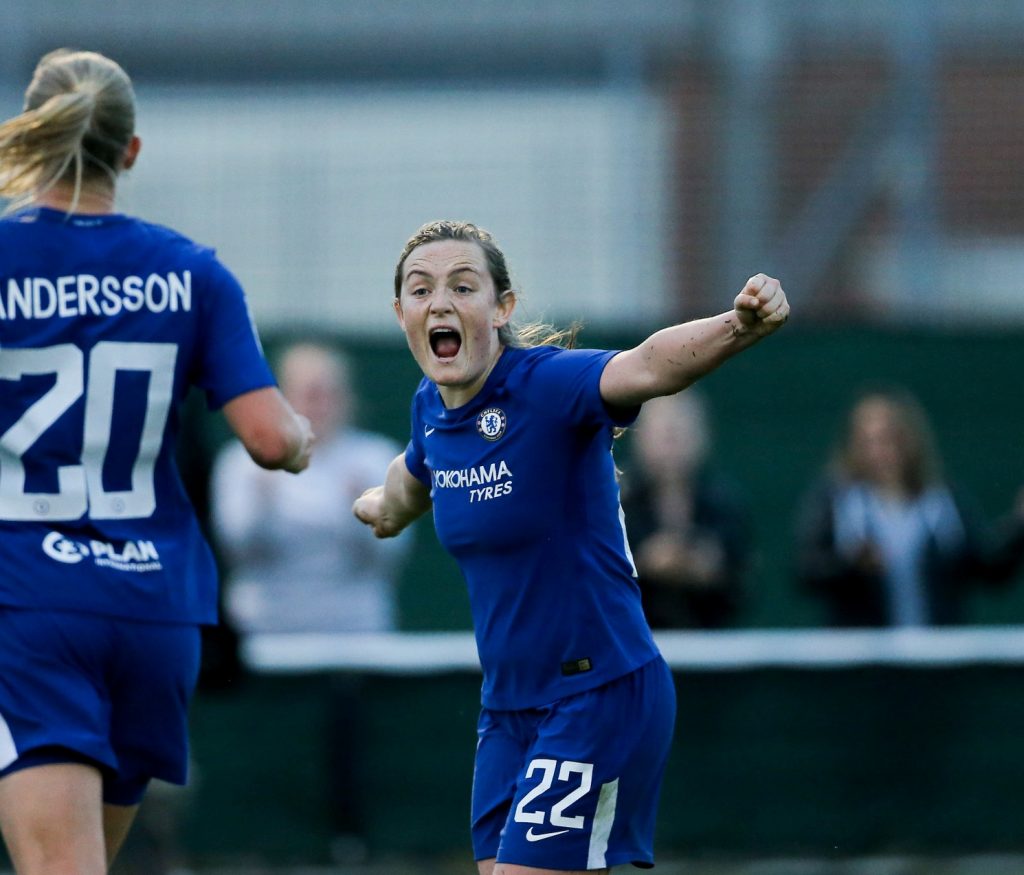 SK: Does there come a time as a manager where you have to accept failures and accept you'll get things wrong?
WK: Definitely. There's aspects of all my previous jobs where I've failed. I've failed to give Casey the support she needed in terms of a long-term commitment. I failed because I believed the squad at Bristol Academy was good enough to stay up.
Our last game against Arsenal last year, I felt I'd failed when they absolutely smashed us first half because after three years that was my last game. Our first game was a 1-1 draw against Arsenal and it's almost like 'Well have I failed?' or had the club just fallen further and further behind?
Was I too stubborn? You look at Tanya [Oxtoby, Bristol City manager] now, I don't know if they'll continue to develop players to move onto the top teams but they're getting better results than I got, but they play a different style. You're constantly failing and learning but as long as what you're failing at are not big tick items. For example, if Everton get relegated I have massively failed because it's a very talented squad.
SK: The GM [Everton General Manager, Aaron Little] says you've created a points system in training with the top player winning a prize at the end of each month, is it little things like that which raise morale a little bit when joining a new club?
[For context, they have a inter-squad friendly after each training session. The winning team gets a team photo, if you're on the team photo you get a point. The player with the most points at the end of each month wins a prize. Last month it was a box of donuts!]
WK: Those Champions League standards we've set are basic. Things like body language, things like effort, things like passion.
We've said to the players if you're not passionate about it then you shouldn't be here and you're stealing a wage from somebody else. You need to enjoy coming to work because I enjoy coming to work.
I have multiple other issues in my life in terms of failed relationships because I enjoy my work too much and I've never found the balance but we want the players to enjoy it and we try and make it and enjoyable place to be but a challenging place to be.
Whereas our players might just see it as a team photo and a bit of fun, I see it as added competitiveness in the squad because now they get peed off if they're not in the team photo. Without making it obvious to the players we've raised the intensity of the game.