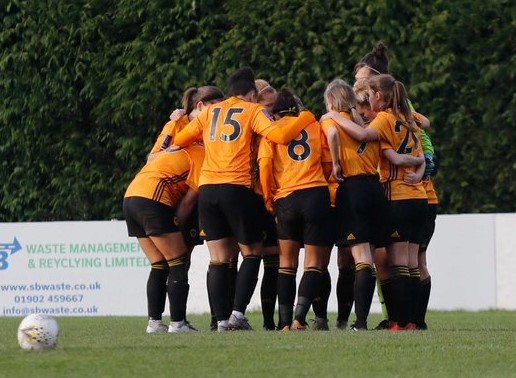 Goalkeeper Maddie Elbro and midfielder Nyah Edwards, who progressed through the Wolves Women Regional Talent Club to reach the first-team, will start US scholarships in August.
Steve Cullis, Wolves Women & Girls' technical director, was thrilled for the pair, telling wolves.co.uk : "Everyone involved in Women & Girls football are delighted for Maddie and Nyah to have received full scholarship to two of the leading universities in America.
"During their time at Wolves, both Maddie and Nyah have worked tirelessly to progress on and off the pitch, they have shown all the correct characterise you would expect in a top athlete and as club we can't be any prouder of them."
Elbro and Edwards will spend the next four years studying occupational therapy at Mercyhurst University in Erie, Pennsylvania and sports science at Queens University of Charlotte, North Carolina, respectively, while also guaranteeing the opportunity to continue playing football at a competitive level.
Elbro said: "I want to attain my degree in occupational therapy, whilst improving my football, and increasing my overall fitness, to become the best goalkeeper that I can."
Edwards added: "Over the next four years I am hoping to have gained a degree in sports science and to have improved my overall game. I am excited for the overall life experience of moving to another country to play the sport I love which will hopefully help take me a step closer to achieving my lifelong goal of becoming a footballer."