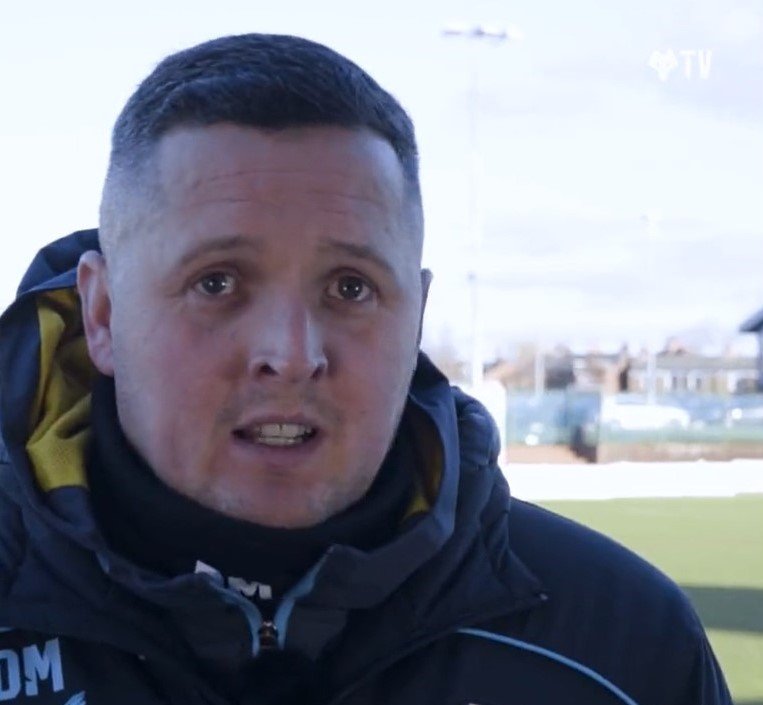 Wolves' long unbeaten FAWNL run has finally been ended; but "We go again!" is the unflinchingly positive message from manager Dan McNamara and his team as they look to stay at the top of the Northern Premier Division, writes Tony Leighton.
Sunday's 3-0 reversal at Burnley was, incredibly, the first time since September 2019 that Wolves had tasted defeat in a league match. And McNamara is urging his players to bounce back from their current disappointment just as they did from losing at TNS in a Division 1 Midlands game two-and-a-half years ago.
"It's monumental what this team has achieved since that night at TNS," says the manager as his side leads the Northern Premier Division title race. "I couldn't have asked for a better reaction from the girls after that game, and I know I'll get the same from them after a very disappointing result at Burnley.
"We were beaten by the better team on the day, I have to admit that. There was no lack of effort from us, but we never really got our game going.
"We obviously didn't want to lose our unbeaten record, but in a way I'm a bit relieved. Every team we've played against recently have raised their game by 20 per cent because they wanted to be the first ones to beat us.
"Well, Burnley have done that now, but nobody can take away what we've achieved this season. As a promoted team going into a very tough division it was intended as a year of consolidation. Instead we've been around the top of the
table from day one, and to stay unbeaten till March is just unbelievable."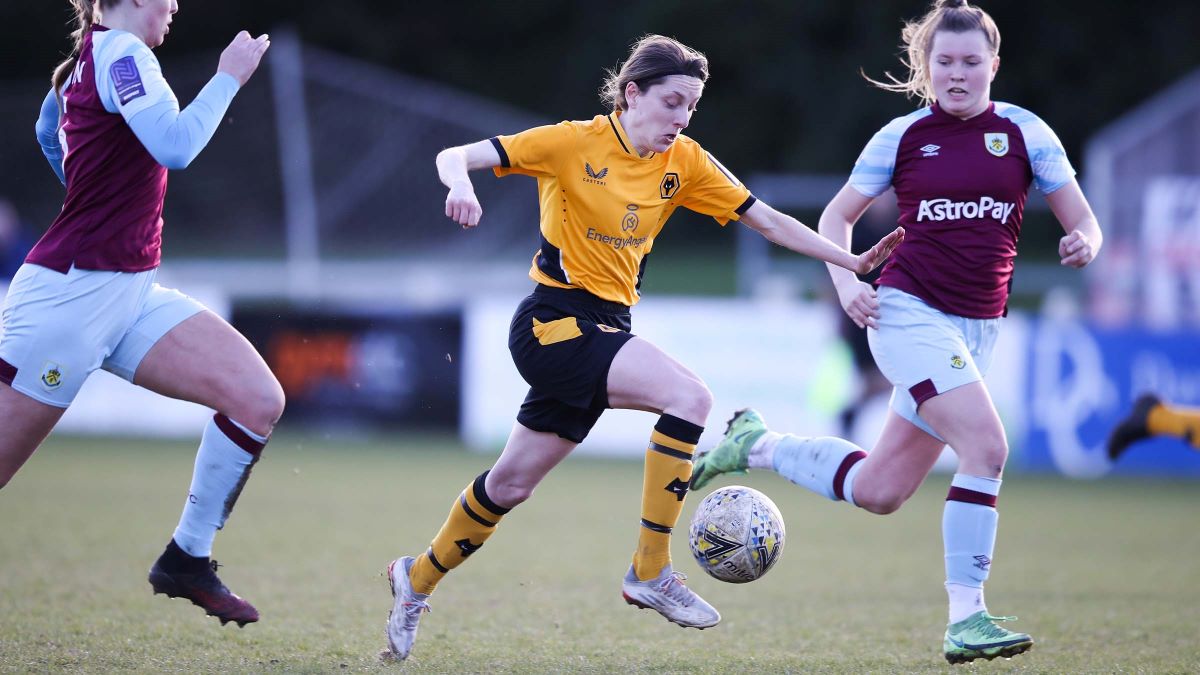 Unbelievable or not, Wolves are not only top of the table but sit three points clear of second-placed Derby County with two games in hand.
McNamara's team are understandably being seen as favourites to win the division and the manager admits: "With success comes expectation, and I know that people outside our group are talking about us a title favourites.
"I won't put that expectation on my players, but I have set them challenges for the rest of the season – challenges that we'll keep to ourselves though."
With exactly a third of the Northern Premier Division's 24-match campaign remaining, Wolves are out in front and set to visit teams in the bottom four – Loughborough Lightning and Middlesbrough – for their next two outings.
Maximum points from each game will doubtless be the expectancy of supporters. But, reckons McNamara: "In the run-in to the end of the season it's often the teams trying to avoid relegation that give you the toughest games.
"Loughborough showed that when they drew 1-1 with Derby recently, and just last Sunday Middlesbrough hammered Stoke 6-2 away.
"We've got eight games of the season left to play, and with the intensity we'll need to put into every one of them it's going to be like eight Cup finals."