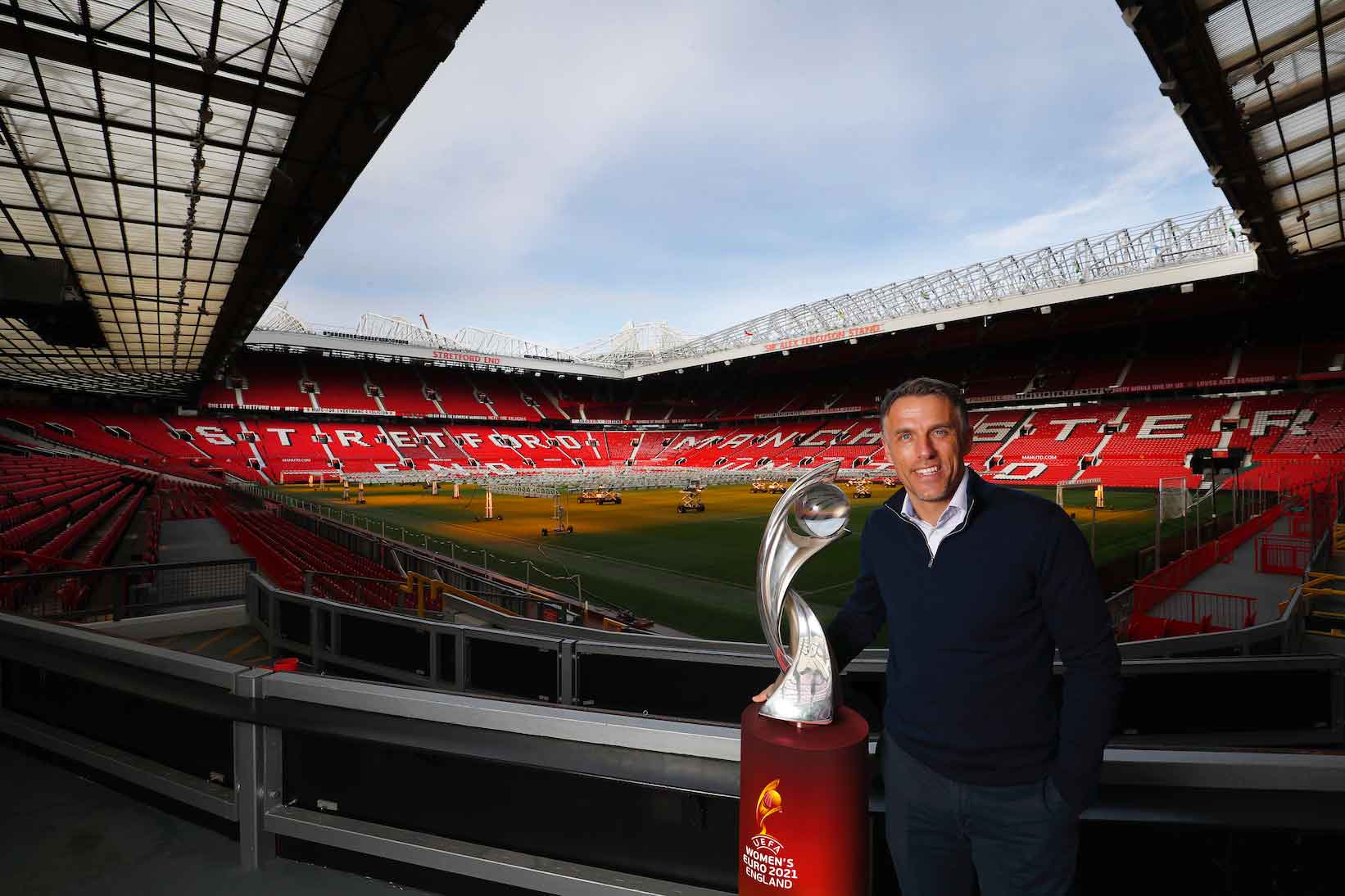 England are to play the opening match of UEFA Women's EURO 2021 at Old Trafford, in what promises to be a record-breaking edition of the European tournament next summer.
With today marking 500 days to go until the action kicks off on 7 July 2021, The FA has released the full match schedule. It includes confirmation that England will open the tournament at the iconic 74,879 capacity venue in Greater Manchester, offering the host nation the opportunity to break the attendance record for a UEFA Women's EURO in its opening fixture.
Home of Manchester United, Old Trafford is one of ten grounds across the country which will stage UEFA Women's EURO 2021 matches next summer. Wembley Stadium – with a capacity of 90,000 – will host the showpiece final on 1 August, meaning the venue is hosting back-to-back men's and women's European Championship finals in 2020 and 2021.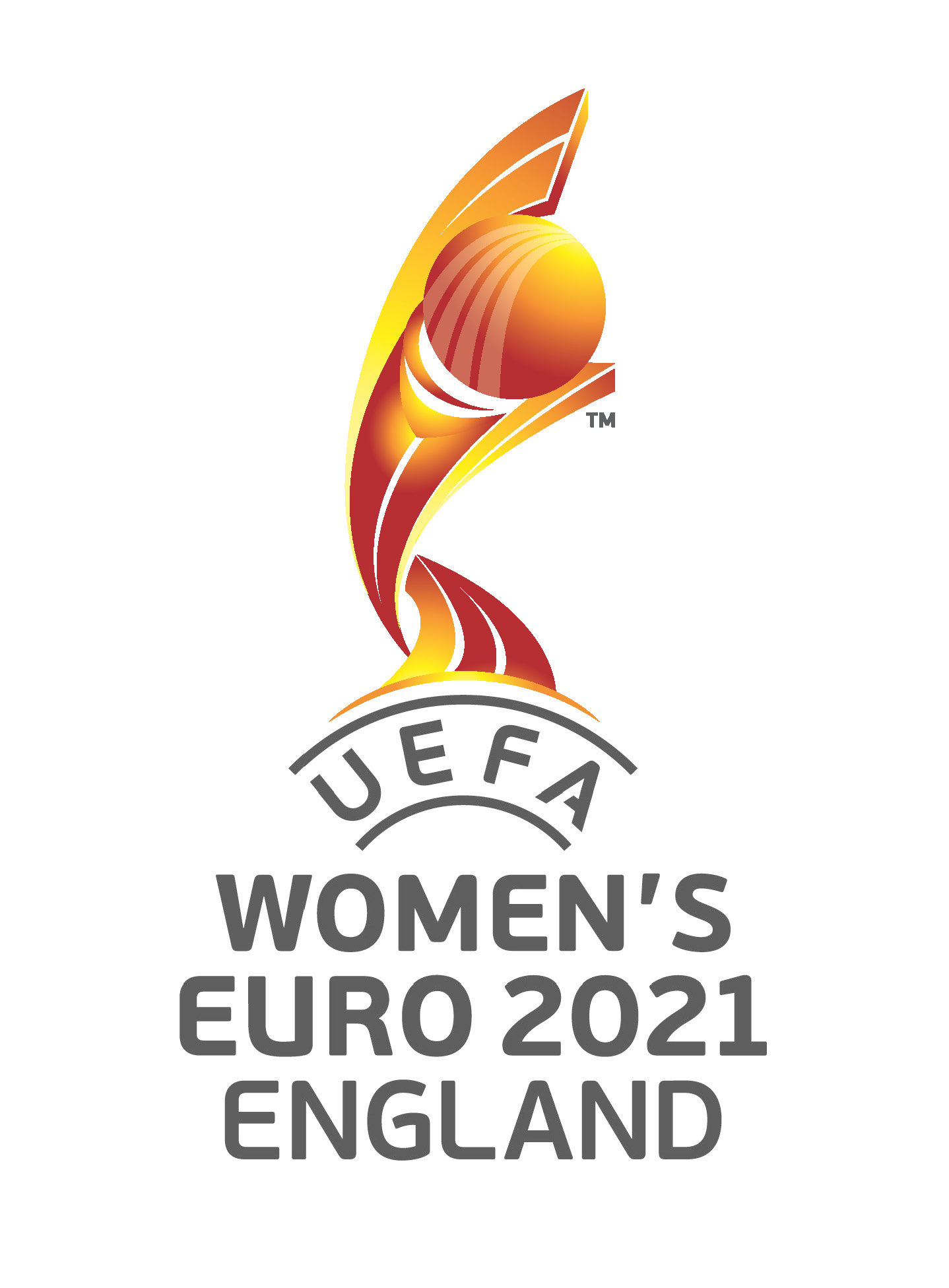 As tournament hosts, Phil Neville's Lionesses qualify automatically and will complete their group stage fixtures in front of home crowds at a further two Premier League venues – Brighton & Hove's Community Stadium and St. Mary's Stadium in Southampton.
Now in its 13th edition, the UEFA Women's EURO 2021 is poised to be the biggest women's EURO to date, with over 700,000 tickets available to fans and extensive coverage of every game of the tournament available on free-to-air television, radio and online. Fans will be able to see some of the world's best players in action on home soil as 31 matches are played across 26 days of competition.
To register for tickets, as well as tournament news, competitions and volunteering opportunities, please visit TheFA.com/WEURO2021.
Baroness Sue Campbell DBE, The FA's Director of Women's Football and UEFA Women's EURO 2021 Board Member said: "The confirmation of Old Trafford as the iconic venue for England's opening game shows just how big our aspirations for UEFA Women's EURO 2021 are. As a proud host nation, our aim is not only to deliver a record-breaking tournament, but also to ensure that it provides a tangible legacy in terms of growing the women's game. By inspiring fans both at home and abroad, and by committing to provide playing opportunities to girls in every school and club across the country, I am confident that we can do exactly that."
Phil Neville, England Women's Head Coach said: "It doesn't get much bigger than managing your country at a home EURO and to have the opportunity to do so at a stadium that holds so many memories for me is huge. Old Trafford has a special place in my heart, but it is also one of the country's most iconic football grounds, so today's announcement is a significant one for the tournament. I'm looking forward to kicking off our WEURO2021 campaign in Manchester and to offering fans across the country the chance to watch the elite women's game on home turf next summer."
Collette Roche, Chief Operating Officer, Manchester United FC said: "Manchester United is honoured to host the Lionesses for the opening game of the UEFA Women's EURO 2021. Staging this illustrious fixture at Old Trafford provides a fantastic occasion to introduce women's football to a whole new audience and support the global growth of the sport. With the potential opportunity to break the attendance record for an opening match at the UEFA Women's EURO, this is a match not to be missed."
Nadine Kessler, UEFA's Head of Women's Football said: "This UEFA Women's EURO 2021 will be ground-breaking from start to finish. To kick-off at the 'Theatre of Dreams' in Manchester, and to have the final at the iconic Wembley Stadium shows just how far the game has come. This is what women's football deserves. To play in such stadia is what you strive for – as a player, coach, referee and a fan. I am so happy for everyone who will have the opportunity to experience this. Our goal is to deliver a memorable tournament and inspire the next generation of football-loving girls and boys. Knowing The FA and England's long-term commitment to the women's game, we have no doubt that we will achieve this together and set a new European benchmark."
UEFA Womens EURO 2021 – Match Schedule

Fiona McIntyre appointed Scottish FA Girls' and Women's project lead