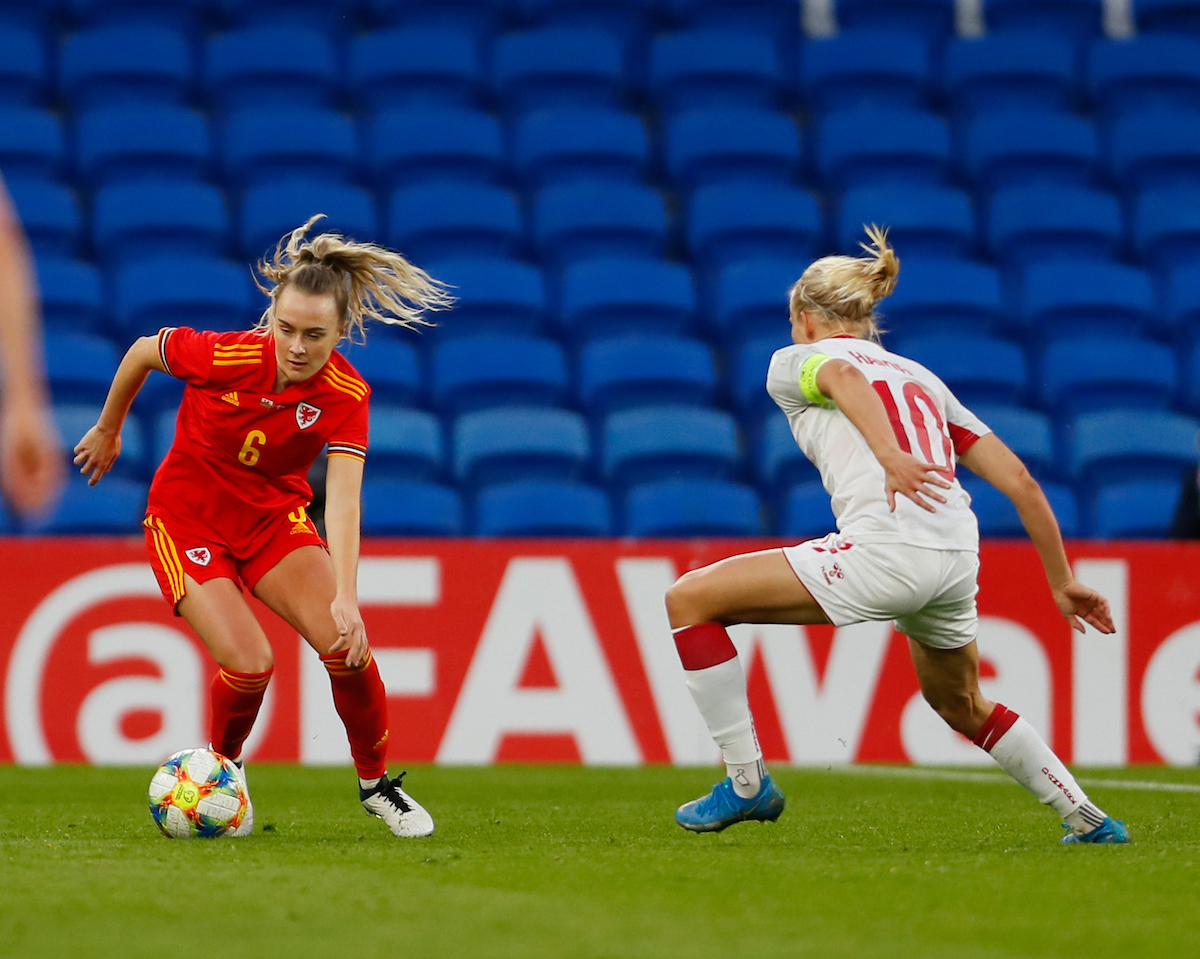 Jess Fishlock scored a deserved equaliser as Wales Women held Denmark to a 1-1 draw in the friendly international at Cardiff City Stadium.
Nicoline Christiansen combined with Pernille Harder to setup Stine Larsen, however, it was Gemma Evans who came close to opening the scoring at the other after 10 minutes, as her looping header was turned over the bar by Lene Christensen.
Sara Thrige, Larsen and Harder all narrowly missed the target as Denmark tested the new-look Wales defence with their pace and sharp passing in the final third.
It was Harder who opened the scoring on 24 minutes as she beat Laura O'Sullivan after a period of sustained pressure by the Danes.
On 31 minutes, Fishlock tested Christensen in the Denmark goal and shortly after the midfielder had a long-range effort blocked by Larsen. Ceri Holland and Angharad James also came close to levelling the score to give Gemma Grainger some positive points of discussion in her half-time talk.
The Danish defence struggled to contain a continued wave of attacking play, and on the hour mark it was Fishlock who scored the equaliser as she slotted the ball past Christensen from close-range. It was a deserved return from the confident and positive approach from Grainger's side that left the visitors visibly rattled as they struggled to regain their previous momentum.
#Lionesses: Canada strike early and late to inflict 2-0 defeat