Ahead of their 4th Round tie against Tier 2 opposition, we spoke to Southampton FC Women manager Marieanne Spacey-Cale who was pragmatic about their prospects against Bristol City but confident her team could showcase the standard of football in the FA Women's National League. Well, at St. Mary's and in front of the biggest crowd of the round (3,638), her Tier 3 side did just that and Ella Morris's goal in extra time saw them eliminate their higher-ranked visitors 1-0.
Saints face their FAWNL Southern Premier Division promotion rivals Ipswich Town tomorrow, at 2pm at the Goldstar Ground in Felixstowe. The table-topping Tractor Girls won 1-0 (Shannon O'Brien netting in the 4th minute) at Newcastle United in January, to make it through to the last 16.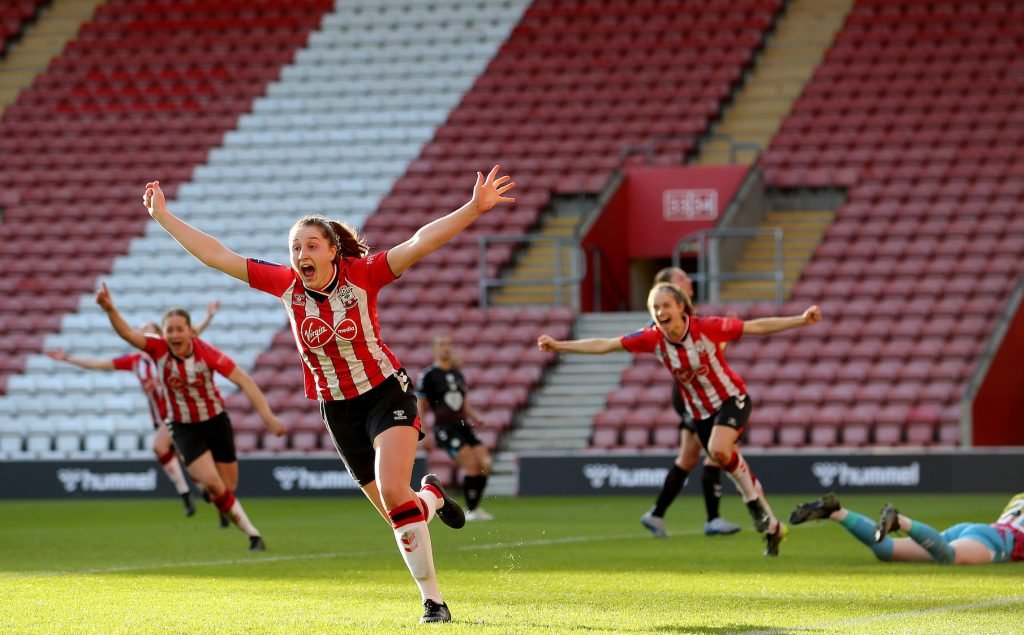 Scoring at St. Mary's in such a big game was an extra sweet moment for Southampton fan Morris and teammate Phoebe Williams, who is a graduate of the club's RTC and also Saints through and through, admitted to us when we spoke about their imminent 5th Round tie in Suffolk: "I do dream about it. I lie in bed dreaming about scoring the winning goal and getting through to the next round."
Here's more from our laidback chat with 20-year-old attacking Saints midfielder and England youth international, the lovely PHOEBE WILLIAMS:
SK: How did you feel after beating Bristol City in the 4th Round?
PW: It was amazing. Obviously, we played at St. Mary's, and there was a great turnout of fans. We went into that game, the underdogs and then to come out beating them and with fans there, there's like no better feeling than that.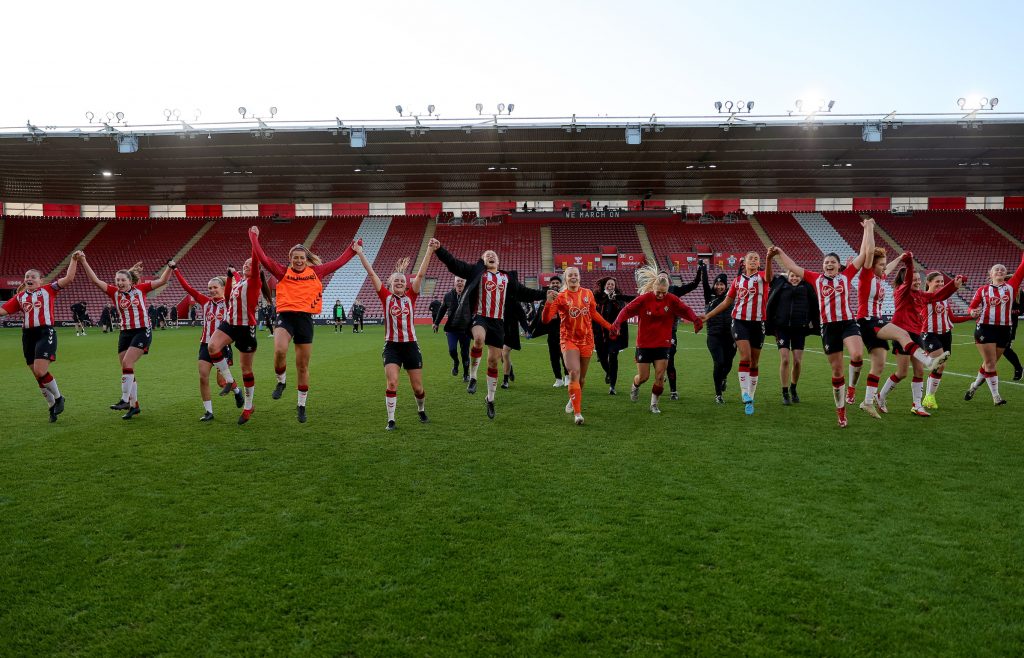 SK: What has the vibe been like in training and how are you feeling in the build-up to Sunday's big game?
PW: We've been working as hard as we can both on and off the pitch so that when we step foot on the pitch, we're in the best possible position we can be to win the game. It is a huge game but I'm trying to go into it with the same mentality that I go into any other game and not overthink it. This is a one-off game in the FA Cup and it'd be great to get through to the next round but the focus is on promotion this season.
SK: What was your reaction when you saw you were drawn against Ipswich? 
PW: I think the reaction was 'it's a good draw', to be honest, because we've played them before and we've beaten them before. We know they're going to be a tough test but we're a good side and I think there's no reason why we can't win on Sunday and progress to the quarters of the FA Cup.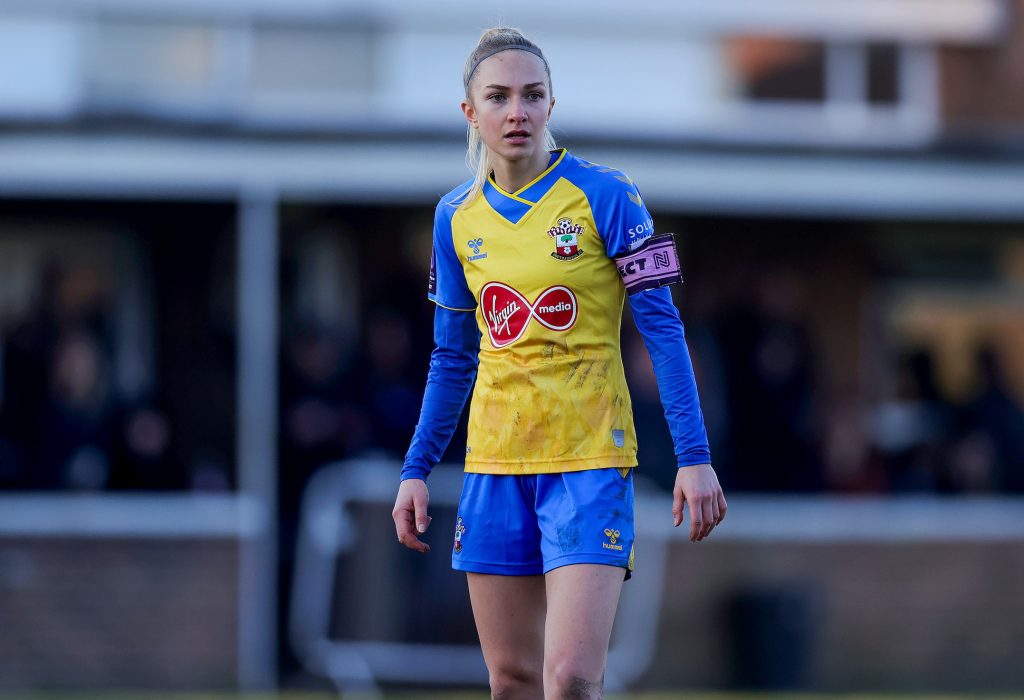 SK: You beat Ipswich 1-0 away in the National League Cup and then lost 2-0 at home in the league [incredibly the clubs' first-ever league defeat in their history!], so how do you think your team has developed and what did you learn from those two games in November?
PW: The game that we lost against them, I think that's been the major moment of the season for us because we've learned so much from that, especially on the mental side of things and how to react to things that are going on on the pitch. It was one of the most important things because we've literally learned so much about one another and also just about us as a squad as a whole, about what we need to improve upon to keep on winning games.
SK: Marieanne [Spacey-Cale] had said before the Bristol game that it was an opportunity for the  teams in your league to show the standard in your division an in Tier 3, this will be another chance to do that?
PW: Yeah, definitely. The magic of the FA Cup is teams in lower leagues having the opportunity to play against teams in other leagues, in higher leagues. And even though we're playing against Ipswich, there's still a lot more focus on the game because it's an FA Cup game. Both sides have the opportunity to progress and potentially get drawn against your Man Cities or your Chelseas. I think it's a great opportunity to highlight the level of football in Tier 3 because I don't think it necessarily gets enough recognition. It showed when we played against Bristol in the last round, that we can compete against teams like that and just because they're in a higher league than us doesn't mean that they're any better than us.
SK: You've come through the RTC for Southampton so do big games and big wins make it all feel a little bit more special for you?
PW: Definitely. I live nearby and all my friends all support Southampton. So to be part of it means so much to me.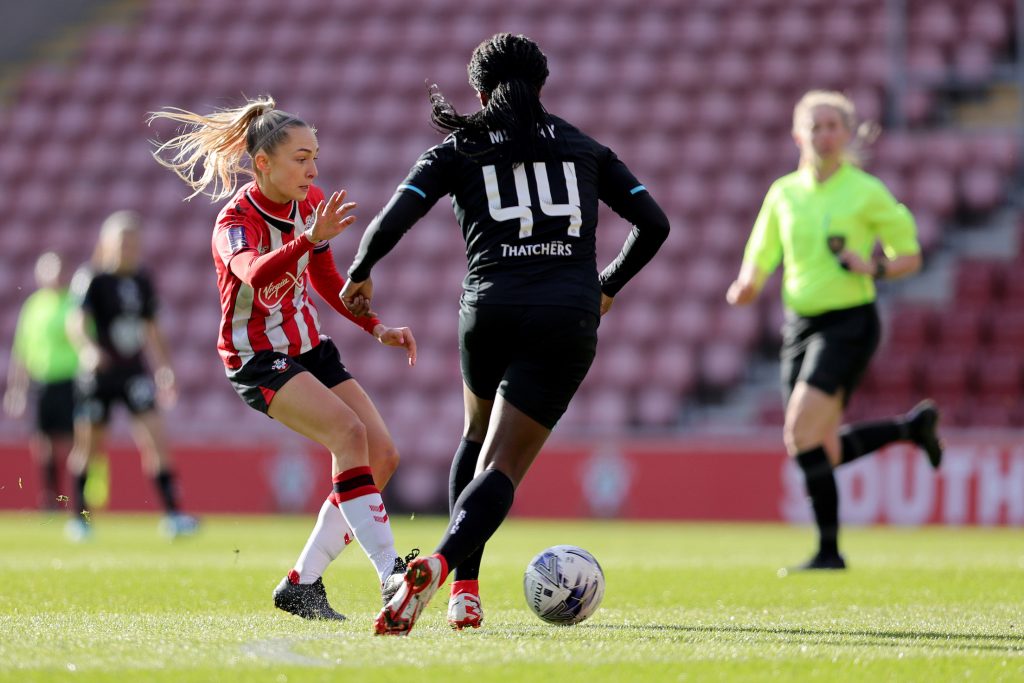 SK: It'll be a good atmosphere on Sunday, do you switch off from crowds or does it give you extra enthusiasm and spur you on?
PW: I just try and focus on the game. Like, it's great having supporters there, especially when you can hear them cheering you on and I know that Southampton have organised a coach for the fans from down here to go up [to Suffolk], which is great. So it will be great to have them there but personally, I just try and focus on myself and on the game and not get distracted… but it is amazing when you hear the crowds there and stuff. 
SK: Will you have friends and family there?
PW: Yeah, my parents are coming up. 
SK: Do they give you honest feedback? Or are they always 'Team Phoebe'?
PW: I always go to my dad about how I played because he's more honest. I'm like, 'you have to be honest with me'. His opinion means a lot to me, so yeah, he's more critical of my performance. My mum is always Team Phoebe! She's my cheerleader, she's like my number one fan.