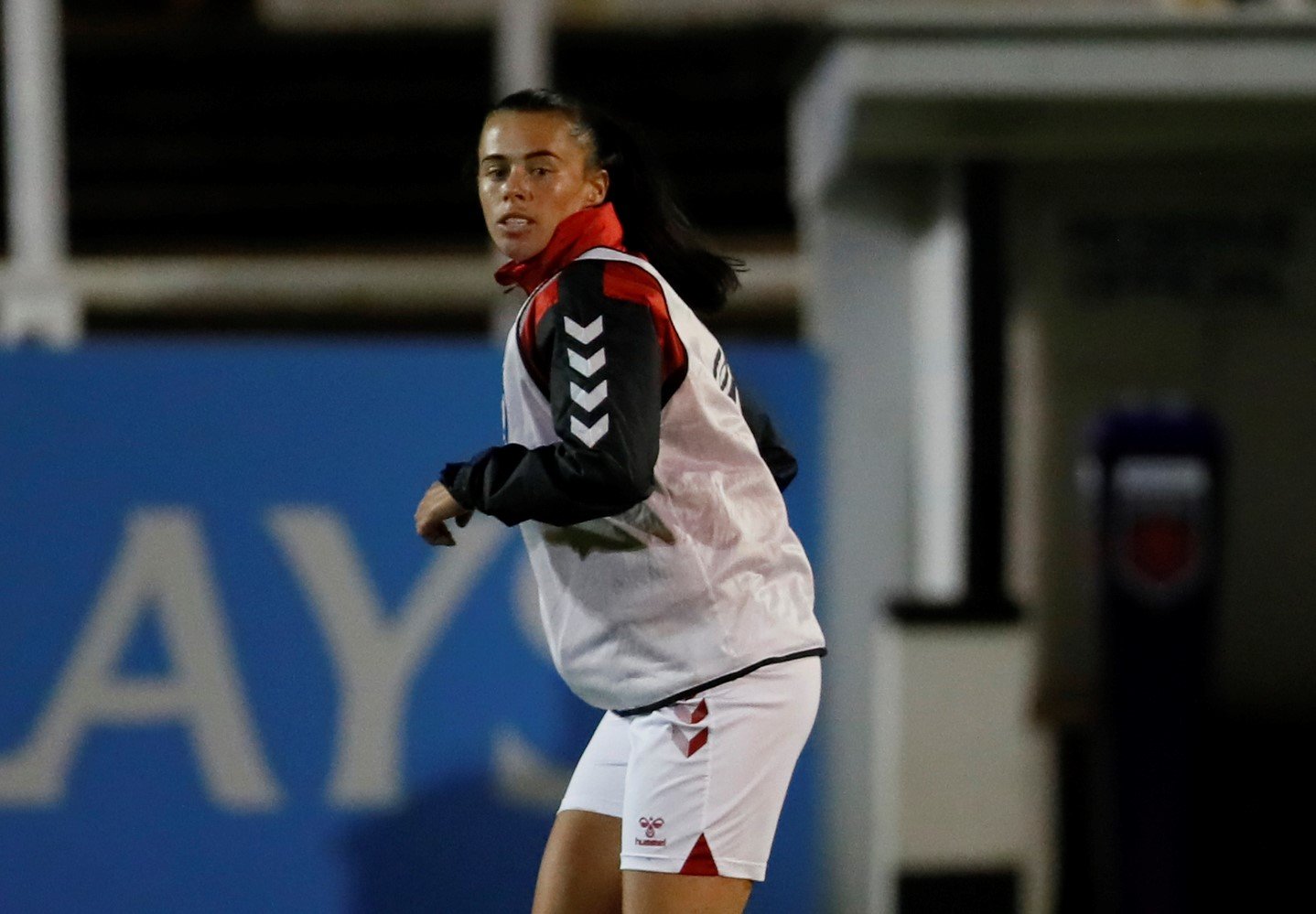 Southampton FC Women have signed Laura Rafferty from Brighton & Hove Albion after the defender had a season on loan at Bristol City.
The 25-year-old Northern Ireland international transfers to the Saints after their successful application for move up to the FA WNL Southern Premier Division, having begun her footballing career with the club.
Rafferty told southamptonfc.com: "I'm so excited to get going. I'm back at my own club, and the strides the club have made since I've been away and the ones that they're looking to continue to make is exciting for everyone. I'm just happy to be a part of it and hopefully really push that forward too.
"I had my whole childhood here, I was at the Southampton academy. Unfortunately, out of my control, I had to move on as there was no women's team at the time, but I always knew I'd come back – it was written in the script.
"I've been at the highest of highs in football and the lowest of lows and coming back at this time when I know the club are looking to really move forward, it's the same ambition that I have and it just fits very nicely and I'm ready to embrace this new challenge."
Head coach Marieanne Space-Cale commented: "I think it's a major step forward for the club, it shows the ambition we've got to move forward in the women's game and being a major player in years to come, and Laura playing a part in that is huge for us at this time, but it's also going to be a massive step for us moving forward," she said.
"As a coach you want to work with the best players, you want to be in a position to call in experience and Laura brings that in abundance."
Ever-present Kasia Lipka staying with Sheffield United Women