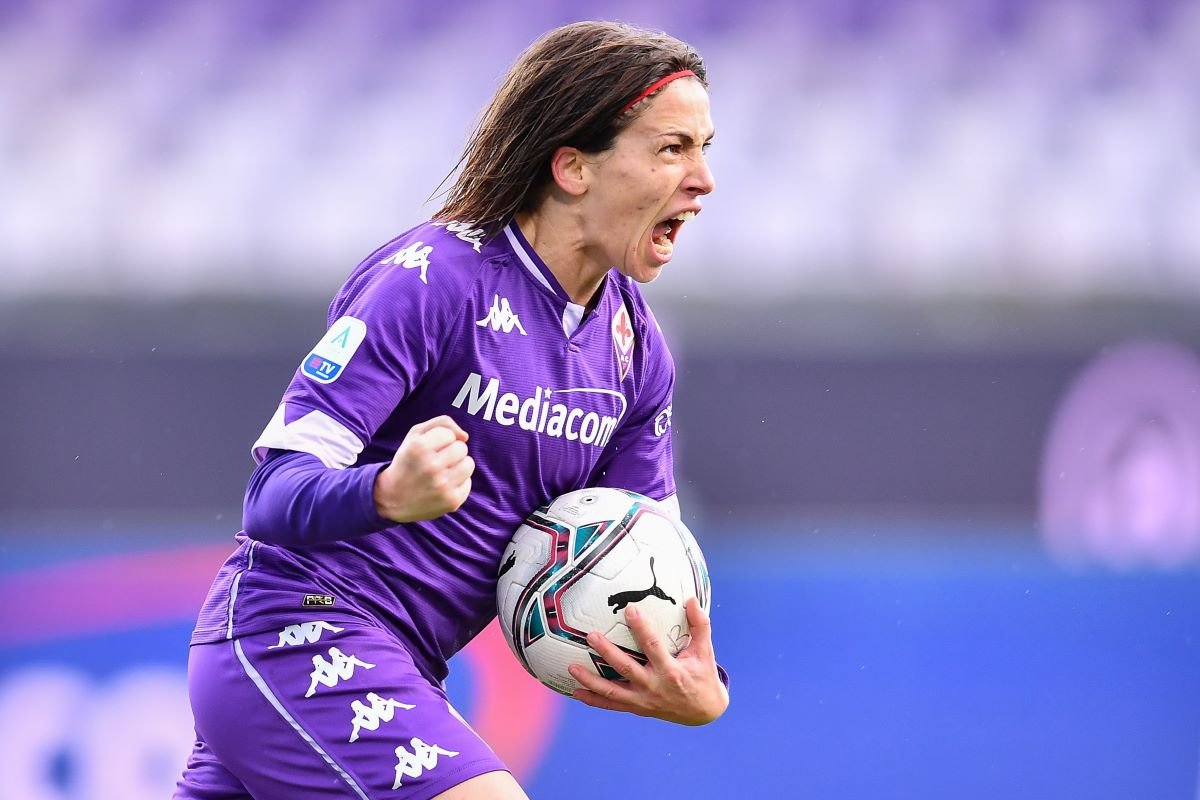 Fiorentina were heading out of the UEFA Women's Champions League on away goals until Daniela Sabatino's 95th-minute effort saw them win at Slavia Praha.
2nd leg results – Wednesday 16 December 
BIIK-Kazygurt 1-0 WFC-2 Kharkiv (Agg:2-2, Kazygurt won on away goals)
Slavia Praha 0-1 Fiorentina (Agg: 2-3)
Paris Saint-Germain 6-1 Górnik Łęczna (Agg: 8-1)
Manchester City 3-0 Göteborg (Agg: 5-1)
Barcelona 4-1 PSV Eindhoven (Agg: 8-2)
Bayern Münich 3-0 Ajax (Agg: 6-1)
Wolfsburg 2-0 Spartak Subotica (Agg: 7-0)
Rosengård 10-0 Lanchkhuti (Agg: 17-0)
LSK Kvinner 0-1 Minsk (Agg: 2-1)
Fortuna Hjørring 3-2 Pomurje (Agg: 6-2)
Chelsea 3-0 Benfica (Agg 8-0)
Glasgow City 0-1 Sparta Praha (Agg: 1-3)
Kazakhstan side BIIK-Kazygurt also narrowly made it through, winning 1-0 on the day to knock out Kharkiv on away goals.
LSK Kvinner were relieved they had a 2-0 lead from last week, after losing to a 72nd-minute goal at home to Minsk.
Sparta Praha's Lucie Martínková scored just seven minutes in for a 1-0 win at Glasgow City and 3-1 result over the two legs.
Bayern Münich beat Ajax 3-0 to go through 6-1 overall, Lineth Beerensteyn's first-minute goal followed up by Lea Schüller and Sydney Lohmann.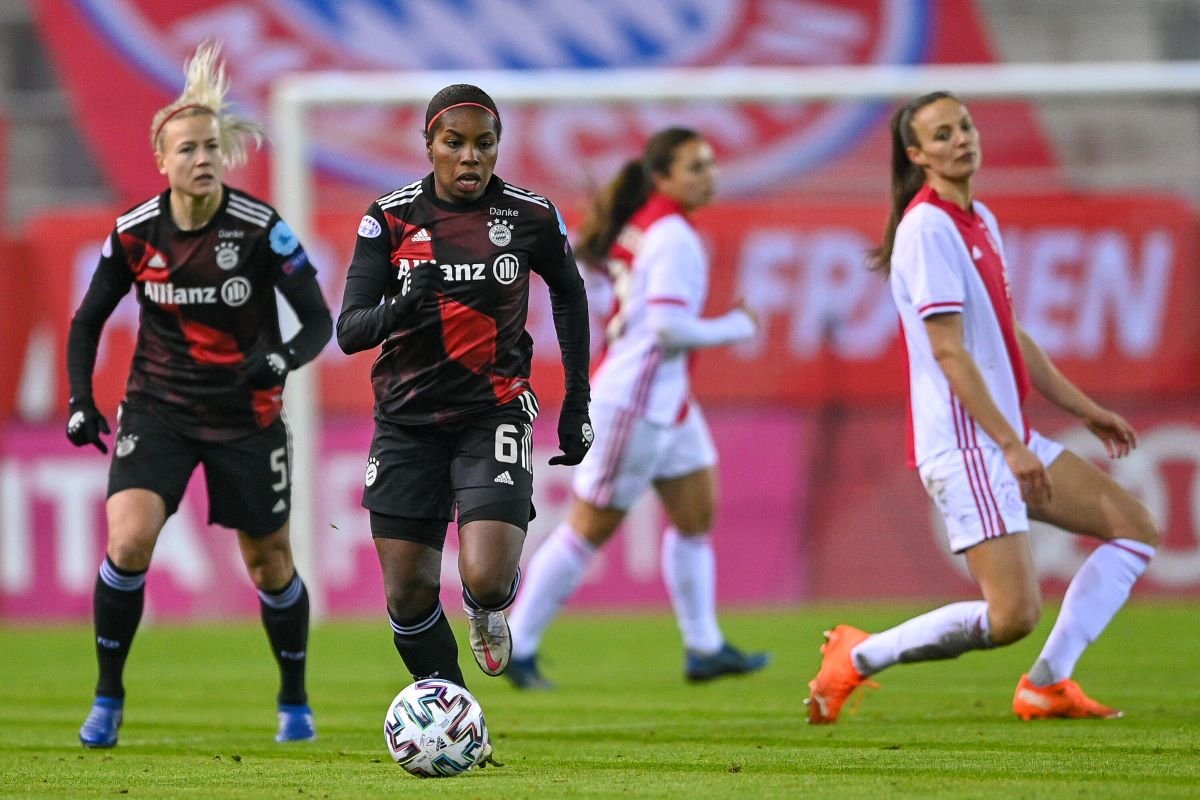 Barcelona matched their earlier score against PSV Eindhoven of 4-1, with Caroline Graham Hansen and Lieke Martens getting a couple each.
Wolfsburg added two to their five goals scored away to Spartak Subotica, but they had to wait until the latter stages for Fridolina Rolfö and Shanice van de Sanden to strike.
Fortuna Hjørring scored in first-half injury time to lead Pomurje 4-0 on aggregate, eventually winning the second game 3-2.
Paris Saint-Germain eased past Górnik Łęczna, Irene Paredes with a brace in a 6-1 second leg result. Nadia Nadim, Jordyn Huitema, Alex Paredes, Marie-Antoinette Katoto and Kadidatou Diani all added one each, Eveline Kamczyk replying.
Chelsea took their tally to eight goals against Benfica, Bethany England with two of their three in the home tie.
Rosengård romped past Georgia's Lanchkhuti, 10-0 on the day aided by Jelena Čanković's treble, 17-0 in total.
Thursday 17 December
Zürich (0) v (2) St. Pölten
Sunday 14 February
Brøndby v Vålerenga (return game now 7 Feb)