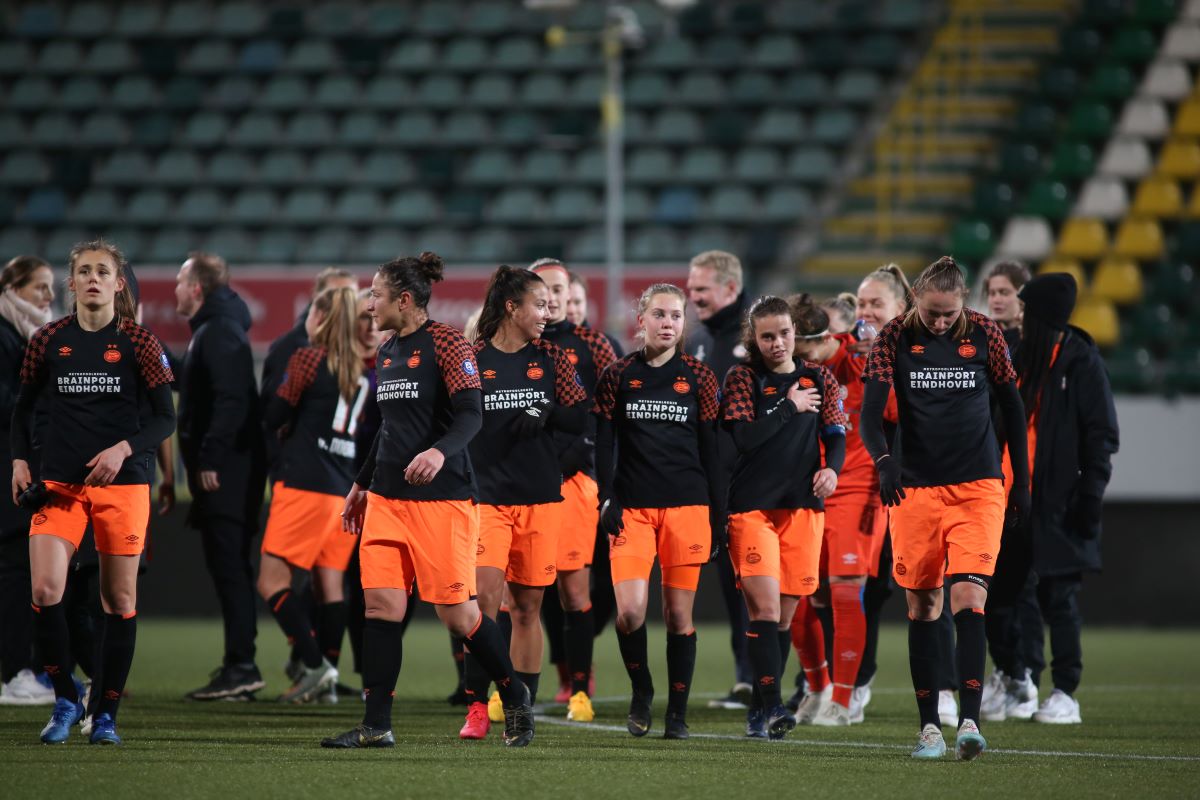 With the Netherlands Women's Eredivisie season confirmed as ended due to the pandemic, leaders PSV Eindhoven have secured a spot in the Champions League for the first time.
PSV ended the Eredivisie season seven points clear of second-placed Ajax (who also qualify for the UWCL) and nine points above third-placed FC Twente.
It was confirmed by the KNVB national association this week that all results before the lockdown are valid and the current standings in the league are considered the final placings of the season.
Two matches remained of the regular campaign before the play-offs were to begin, when the top teams were to compete to decide the champions, with each team starting with half of the points they won in the regular season.
"We would obviously have liked to finish the campaign", PSV Women's manager Sandra Doreleijers told psv.nl. "But we fully understand the decision to ban all professional football, in view of the current situation in our country."
"It has been acknowledged that the Eredivisie for Women will not resume, but that does not belittle the achievements and successes of the players and coaching staff," added Doreleijers. "We are proud to have been declared as the best team, with the current table to stand. We think we deserve to take part in the Women's UEFA Champions League."
Runners-up Ajax will play in the qualifying round originally scheduled for mid-August but games in the Netherlands are prohibited until 1 September. 
#Lionesses: Confirmation of Phil Neville's departure in July 2021