Linfield Ladies have made Northern Irish footballing history by becoming the first ever women's side in the country to be granted a UEFA Licence.
The licence is a mandatory requirement to compete in the UEFA Women's Champions League competition next season.
Speaking to Josh Bunting, club secretary Neil Morrow explained: "The license is now required by any club wanting to play in the Women's Champions League. So you must first qualify on sporting merit as league winners and then obtain the technical license to compete.
"It covers the club's legal entity, governance, structure, personnel qualifications and assignations to roles, financial records and medical provisions. It's a massive step in Northern Irish terms. The times of one or two people doing multiple roles is going and it will force change in all our thinking.
"For example, there must be dedicated office space, roles and responsibilities, qualifications for coaches and proper administration, players have to undergo full medicals. Have to comply with Financial Fair Play, albeit in a slightly reduced basis until all the clubs across Europe get attuned to its purpose and operation."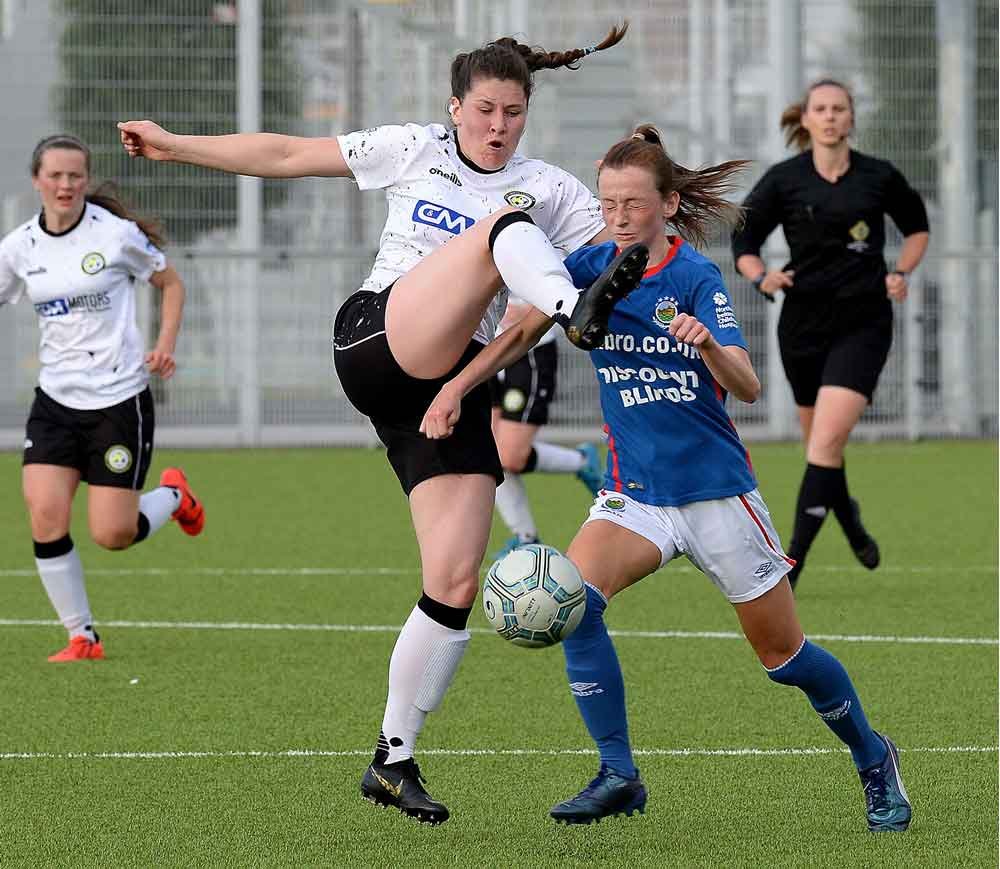 He went on to say: "The next step would be a similar process domestically, so the step up in completing it is not so great. Licensing seems to have improved club structures across Europe in the men's game, so there is no reason it will not work in the women's game and with the push on to massively increase female participation at all levels and roles, it can be a basis for driving growth and increased professionalism.
"Obviously it's great being the first club to obtain it and that is down to the hard work of the staff and players achieving the success they did last year to be able to compete in the 2020/21 tournament.
"We are lucky to have the club's experience to draw on for completion."
#DanskeWomensPrem: 'Teams can't wait to get back into action' – says Linfield's Chloe McCarron