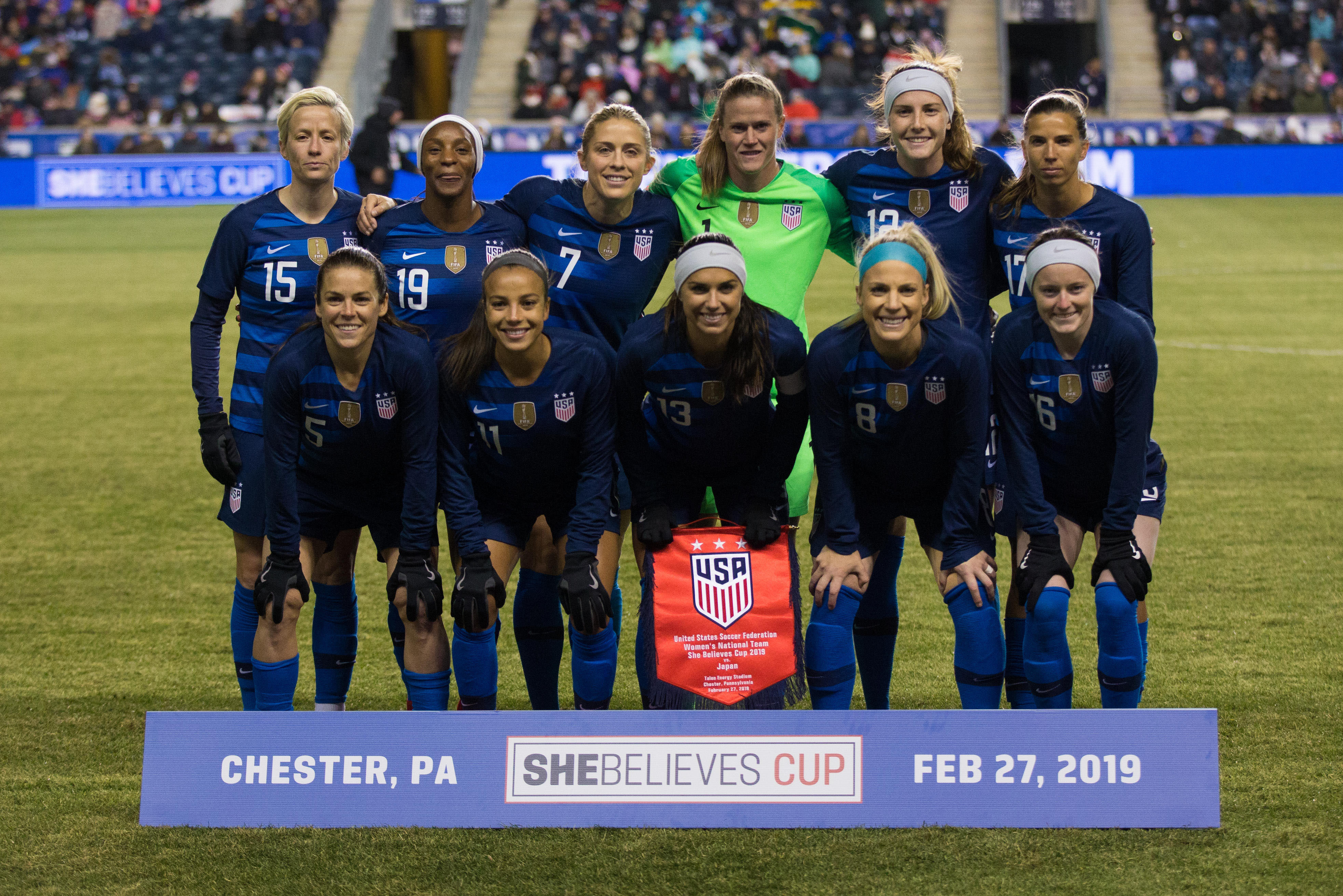 On 8 March – International Women's Day – all 28 current members of the USWNT squad filed a gender discrimination lawsuit against the United States Soccer Federation.
The lawsuit, filed in the United States District Court in Los Angeles, accused the Federation of "institutional gender discrimination."
The lawsuit claims that the discrimination effects not only the amount the players are paid but also their playing, training, and travel conditions.
USWNT Defender Becky Sauerbrunn said in a statement: "The bottom line is simple: it is wrong for us to be paid and valued less for our work because of our gender. Every member of this team works incredibly hard to achieve the success that we have had for the USSF. We are standing up now so that our efforts, and those of future USWNT players, will be fairly recognized."
Back in 2016, five USA Women's National Team players filed a wage-discrimination action against the U.S. Soccer Federation and a year later a new collective bargaining agreement was made that increased base pay and improve match bonuses but did not guarantee equal pay with the men's national team.
In their own statement on the lawsuit, the USMNT said: The United States National Soccer Team Players Association fully supports the efforts of the US Women's National Team Players to achieve equal pay.
An equal division of revenue attributable to the MNT and WNT programs is our primary pursuit as we engage with the US Soccer Federation in collective bargaining.
We wait on US Soccer to respond to both players associations with a way to move forward with fair and equal compensation for all US soccer players.