UCFB introduces the 'Global Institute of Sport' – their new destination for Master's degrees and executive education…
In a nutshell:
Led by Burnley FC Director Brendan Flood, University Campus of Football Business (UCFB) has launched its Global Institute of Sport (GIS).
UK-based students will learn from campuses that include London's Wembley Stadium and Manchester's Etihad Stadium.
GIS has partnered with VSI Executive Education and will be running its leading MSc Sports Directorship degree.
New GIS Advisory Board (see full list of board members below) includes a global network of leading professionals across the Premier League, EFL, MLS, NFL, NBA and AFL.
GIS learning facilities around the world include Red Bull Arena in New York, Atlanta's Mercedes-Benz Stadium, Toronto FC's BMO Field and the Melbourne Cricket Ground, with further plans to launch its degrees globally from 2021.

Students at the UCFB Etihad Campus.
University Campus of Football Business (UCFB) today announced the launch of the Global Institute of Sport (GIS) – its new destination for Master's degrees and executive education around the world. 
Utilising a global network of industry leaders and elite stadium venues, the launch of GIS will also see the addition of a world-class executive education portfolio led by VSI Executive Education (VSI), brand new professional qualifications for sports business professionals, and an Industry Advisory Board packed with leading names in the world of sport.
GIS will offer current and aspiring sports professionals the chance to excel in the industry with a number of university degrees and specialist programmes spanning leadership, business and coaching, delivered by experienced and respected practitioners from education and sport.
Students will learn at some of the world's leading sports destinations as part of their studies, including UCFB's existing campus locations in London and Manchester, which include Wembley and Etihad stadiums respectively. 
Further first-class stadium surroundings include GIS Study Hubs at Red Bull Arena in New York Metro, Atlanta's Mercedes-Benz Stadium, Toronto FC's BMO Field and the incredible Melbourne Cricket Ground, where annual GIS Sports Summits are hosted. Several degree programmes are also available to study online, allowing students greater flexibility around their studies. 
GIS students will also have the opportunity to attend an exclusive La Liga Summit for the first time in 2020/21 to grow their network and understanding of Spanish football.
As part of the launch, GIS has joined forces with VSI – a market leader in executive education – and will be running its leading MSc Sports Directorship programme, as well as its CEO of a Sports Organisation and Executive Athlete courses. Alumni of VSI include ECB Director and former England cricketer Ashley Giles, Olympic medal winning gymnast Beth Tweddle and Zoran Krneta, Sporting Director of Charlotte's new MLS expansion team.
Having founded UCFB in 2010 and overseen its rapid growth since, GIS Chairman and Burnley FC Director Brendan Flood commented: "The introduction of the Global Institute of Sport marks an historic milestone in the journey of UCFB and our postgraduate provision. In our 10th year since we began with a campus at Turf Moor, we are proud to be delivering world-class higher education across the globe to over 2,500 students. This is an exciting moment as we diversify further into multi-sport education on four continents.
"Having admired what VSI has been doing for many years, we're delighted to partner with them to provide unique executive education for sport. Their addition to the UCFB and GIS family solidifies our place as the go-to organisation for lifelong learning in sport globally."
In an effort to enhance the industry knowledge and networking opportunities available to students, GIS has created an Industry Advisory Board featuring an array of leading names from across the global sports industry. Individuals including former Premier League footballer and now Atlanta United Technical Director Carlos Bocanegra, CONCACAF Director of Development Jason Roberts and Melbourne Cricket Club's GM Commercial Operations & Partnerships Jennifer Watt will form part of this illustrious network.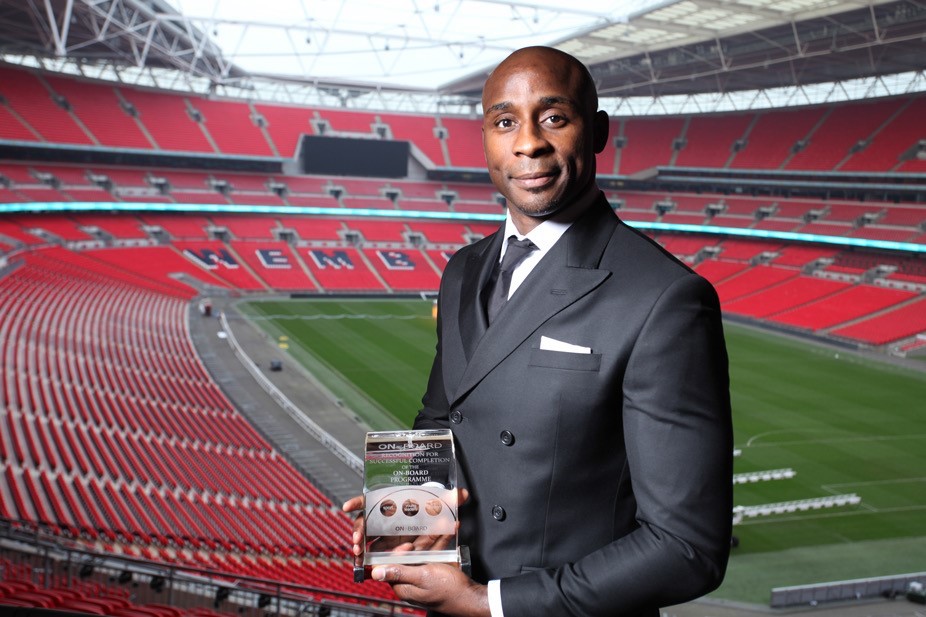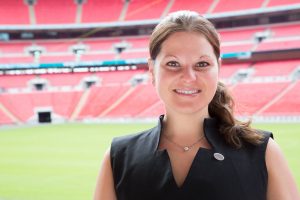 Commenting on the organisation's launch, GIS President Sharona Friedman said: "The launch of the Global Institute of Sport is the culmination of several years' work to build the best Master's-level sports education experience in the world. 
"We're proud to present an enviable Industry Advisory Board and Executive Leadership Team spanning four continents to guide our curriculum and mould the future leaders of this sector. We're providing students with increased networking opportunities between our iconic stadium venues and online, as well as short courses to ensure they have the soft skills that will matter in tomorrow's market. The education on offer to GIS students will be truly one-of-a-kind and I'm excited to meet our cohort starting in September."
As part of GIS' launch, four networking centres in Dubai, Mumbai, Shanghai and Singapore will also open to allow students and alumni the chance to expand their contacts base, as well as enable these destinations to take their sports industries to the next level with GIS' executive education portfolio. 
For more information, please visit www.GIS.sport
The full list of post-grad & professional qualifications available at GIS:
Master's degrees available at GIS:
MSc International Sport Management

 

MSc Sport Management

 

MSc Football Business
MSc Football Coaching & Analysis
MSc Football Communications & Digital Marketing

 

MSc International Sport Management (Online)
MSc Football Business (Online)
MA Football Coaching (Blended)
Executive education courses available at GIS: 
MSc Sports Directorship
CEO of a Sports Organisation
The Executive Athlete
Professional qualifications available at GIS:
Leading Sporting Organisations
Public Speaking & Presentation
Professional Media Training
Football Finance

 
GIS Industry Advisory Board includes:
Carlos Bocanegra – Vice President & Technical Director at Atlanta United, Board of Directors at US Soccer
Jason Roberts – Director of Development at CONCACAF
Barry Maclean – President, North America at Beswicks Sports
Gary Mellor – Senior Partner at Beswick Sports
Marc de Grandpre – General Manager at New York Red Bulls
Liz Martin – Director, Marketing Partnerships at New York Red Bulls

Roisin Wood – CEO at Kick It Out & GIS Advisory Board member.

Chris Shewfelt – Vice President, Business Operations at Toronto FC
Humza Teherany – Chief Technology and Digital Officer at Maple Leaf Sports & Entertainment (MLSE)
Jason Brisbane – Head of Community & Grassroots Development at the NFL
Roisin Wood – CEO at Kick It Out
Kojo Annan – Founder of Africa10
Claire Furlong – General Manager, Marketing & Communications at the International Cricket Council
Jennifer Watt – General Manager, Commercial Operations & Partnerships at Melbourne Cricket Club
Cameron Honey – General Manager, Commercial at Sydney Cricket & Sports Ground Trust
Paul Cammack – Strategy & Special Projects at Tennis Australia
Jennie Cooper – Tokyo 2020 Consultant at British Paralympic Association
Planned GIS Global Sports Summits 2020/21:
La Liga Summit – September 2020
GIS Global Sports Summit @ Melbourne Cricket Ground – January 2021
GIS Global Sports Summit @ Red Bull Arena, New York – April 2021
GIS Global Sports Summit @ Mercedes-Benz Stadium, Atlanta – April 2021
GIS Global Sports Summit @ Toronto FC – June 2021