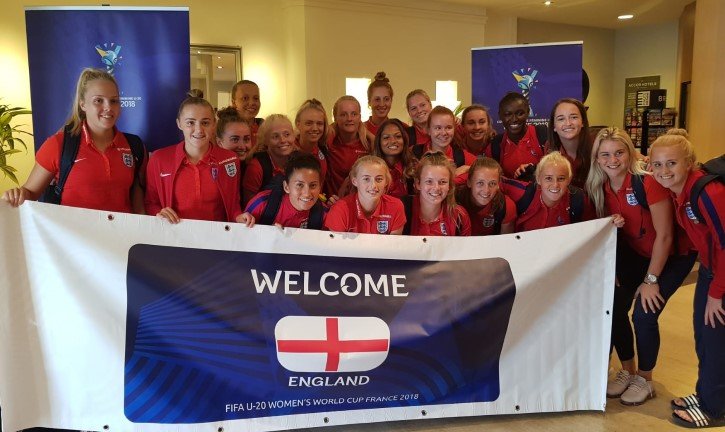 England head coach Mo Marley says preparations have been "brilliant" as the young Lionesses get set to open their Under 20 World Cup campaign against familiar opposition Korea DPR on Sunday afternoon, REPORTS RICH LAVERTY.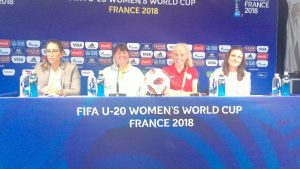 A 3-3 draw in the group stages of the Under 17 World Cup in Jordan two years ago wasn't enough to stop the North Korean side who marched on to eventually edge the impressive Japanese in the final and winning the tournament (a feat then backed up by winning the Under 20 World Cup in Papua New Guinea later that year, something no other nation has ever achieved).
But head coach Marley is focusing on her side and how their preparations have gone leading up to the opening match.
"We had a couple of days up in Dinard, a lot of training sessions and behind closed doors games for preparation.
"Now we're in Rennes and we've had a few days off to refresh and recharge and now we've been back in it and I think the team are looking quite sharp."
The two squads aren't hugely similar to when the teams met two years ago in the Middle East, Marley has just six players at her disposal who went to Jordan while Korea DPR are relying on a similar figure.
Despite having experience of playing against the team before, Marley believes it's just as much of an advantage for Korea DPR as it is for England.
"There's some benchmarks to work towards but it's very different to playing at Under 17 than it is to Under 20," said Marley.
"Our players have shared their own experiences and that's been valuable in every way. Sometimes what we see as coaches on the touchline can be very different to what the players experienced and they've stepped up to talk about it at the request of the players who weren't there."
This is where England are set to face Korea DPR. It is scorching hot. #U20WWC pic.twitter.com/Y8Ce5B4kVj

— Rich Laverty (@RichJLaverty) August 4, 2018
Captain Grace Fisk of University of South Carolina was one of the 15 players in the squad not in Jordan two years ago but she says it's an "honour" to now be at the tournament as captain of her country.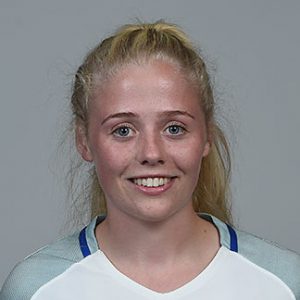 "It doesn't get much better than this," she said. "Just being part of this World Cup in general. 21 of us are so excited to just get started, we've been working so long for this and we can't wait to show what we've been working on and what we've done as a team."
Fisk echoes her manager's sentiments and says the preparation for Korea DPR have been the only thing at the forefront of their minds.
"We've made sure we're ready," said the 20-year-old. "It's no secret they're very talented at this level but we've been working on them in training and we hope everything we've been working combats what they can throw at us."
And Fisk admits she can't help but dream about getting her hands on the trophy come the end of the tournament.
"I think about it most nights to be honest," she laughs. "Anyone on the team would dream of scoring the winning goal or lifting the trophy and as captain I'd get that honour. But just to be able to have that ambition that it could be a reality motivates everyone in our team."
Teeeaaammmm #makingdits #GETLOUD #U20WWC ? pic.twitter.com/VaoB7iECSe

— Esme Morgan (@_esmemorgan) August 1, 2018
With temperatures set to hover close to 30 degrees locally for tomorrow's match, tough conditions could play a part in the result but Marley says it's something "out of our control".
"The programme has all been part of that, being as strong and fit as we possibly can to deal with anything. To be honest we haven't really talked about it, we've talked about being comfortable and uncomfortable but more about who we are. No excuses, we know it's hot but it's exactly the same for everybody."