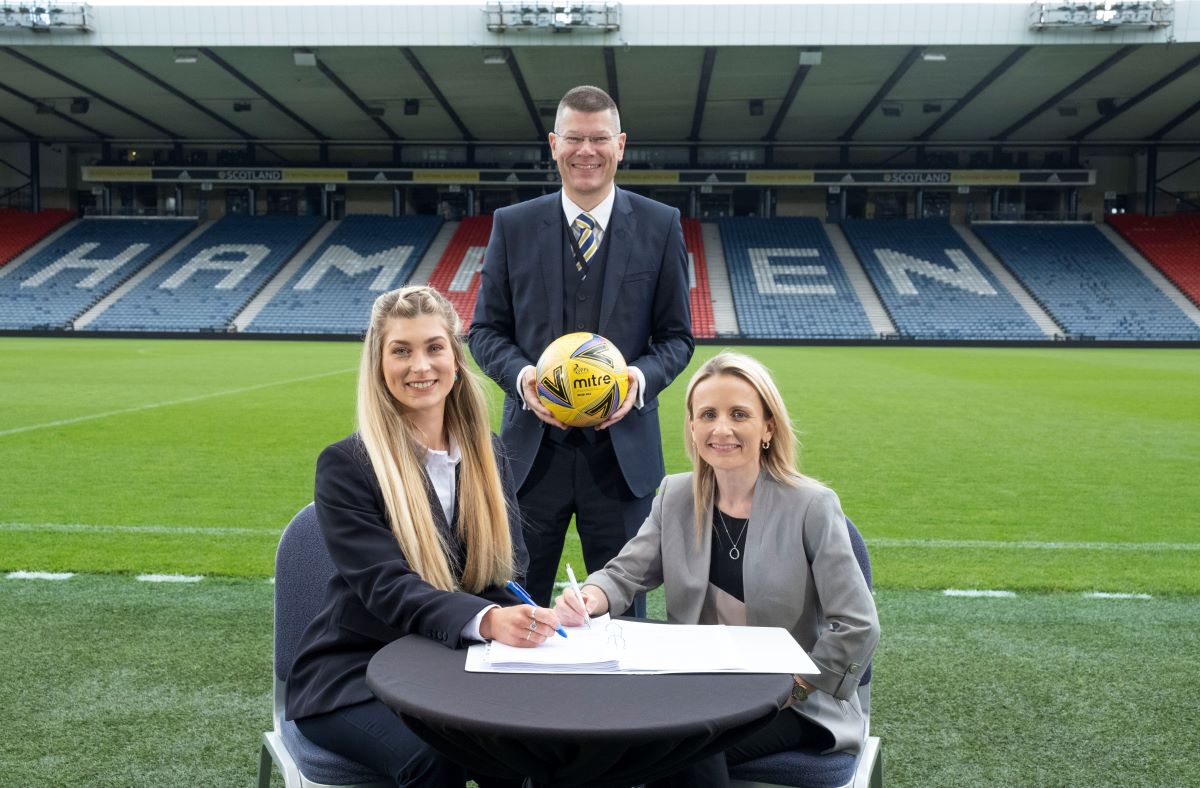 The first Annual General Meeting of the Scottish Women's Premier League at Hampden Park saw 20 teams confirmed as members.
The historic meeting saw the creation of SWPL1 with twelve teams (from the previous top tier of ten teams), alongside the creation of SWPL2 with eight teams entering the league.
With 20 teams now confirmed across the two leagues, alongside the appointment of the board of directors for the SWPL, this formally concludes the adoption of the professional women's game into the new format which is designed to grow and promote women's football across Scotland.
The inaugural clubs of the SWPL are:
SWPL1 – Aberdeen, Celtic, Dundee United, Glasgow City, Glasgow Women, Hamilton Academical, Hearts, Hibernian, Motherwell, Partick Thistle, Rangers, Spartans
SWPL2 – Boroughmuir Thistle, East Fife, Gartcairn, Kilmarnock, Montrose, Queen's Park, St Johnstone, Stirling University
The following were elected as directors of the board of the SWPL representing SWPL clubs: Chris Duffy (Celtic FC), Andrew McKinlay (Heart of Midlothian FC), Amy McDonald (Rangers FC), Laura Montgomery (Glasgow City FC) and Zola McGoldrick (Boroughmuir Thistle FC)
Fiona McIntyre, Interim Managing Director of the SWPL, commented: "This is an historic day for Scottish women's football.
"I am delighted to welcome the first 20 clubs to the new league and to congratulate the first club-appointed directors on their election to the board of the SWPL.
"It is important to recognise all the hard work that has taken place to get us to this place. Scottish women's football can now look forward with confidence as a result of that hard work, and the commitment of so many people over so many years."