Lyon have 11 current players on the list of 55 players who received most votes for the 2020 FIFA FIFPRO Women's World 11, while eight Chelsea stars make the grade.
Among the eleven players from Lyon are seven former award winners: Lucy Bronze, Kadeisha Buchanan, Ada Hegerberg, Amandine Henry, Eugenie Le Sommer, Dzsennifer Marozsan and Wendie Renard. The last one is the only player who has been voted onto all four previous World 11s. Renard's teammates Ellie Carpenter and Delphine Cascarino make their first appearance on the List of
55.
There are 15 new names on the List of 55, including five Chelsea players (Ann-Katrin Berger, Erin Cuthbert, Magdalena Eriksson, Bethany England and So-Yun Ji), USA's Christen Press and Tabitha Chawinga from Malawi, who is the first African player in the history of the List of 55.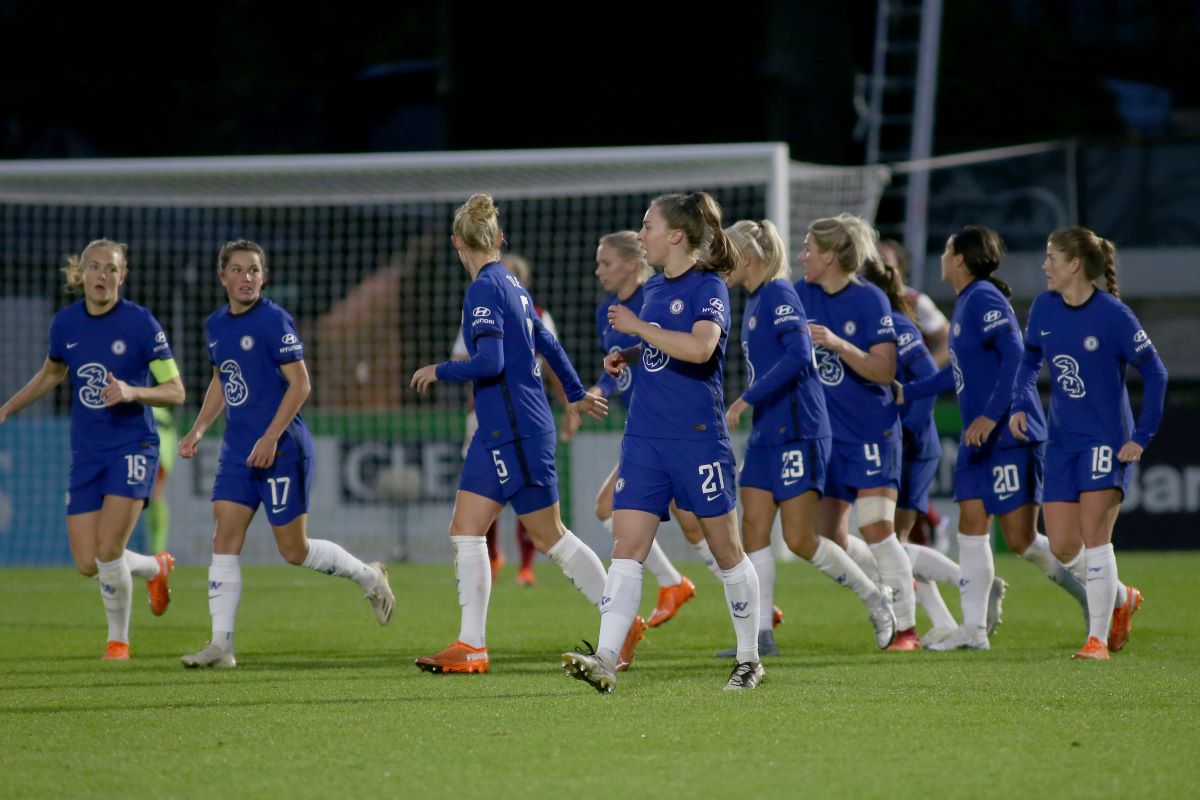 Press is one of twelve US players on the List of 55, which also includes former award winners such as Julie Ertz, Ali Krieger, Rose Lavelle, Carli Lloyd, Kelley O'Hara and Megan Rapinoe.
Next Thursday, 17 December, FIFA and FIFPRO will announce the World 11 of the 2019/2020 season. FIFPRO and FIFA invited all professional footballers worldwide to vote for the World 11. They asked them to pick the most outstanding players in goalkeepers, defenders, midfielders and forwards.
The goalkeeper, as well as the three defenders, three midfielders and three forwards who received the most votes will be selected for the World 11. The remaining spot in the World 11 will be assigned to the outfield player with the next highest number of votes.
GOALKEEPERS
Friederike Abt (VfL Wolfsburg, Germany)
Nicole Barnhart (Utah Royals, USA)
Laura Benkarth (FC Bayern Munich, Germany)
Ann-Katrin Berger (Chelsea, Germany)
Sarah Bouhaddi (Olympique Lyonnais, France)
Christiane Endler (Paris Saint-Germain, Chile)
Hedvig Lindahl (Atletico Madrid, Sweden)
Alyssa Naeher (Chicago Red Stars, USA)
Sandra Panos (FC Barcelona, Spain)
Sari van Veenendaal (PSV, The Netherlands)
DEFENDERS
Millie Bright (Chelsea, England)
Lucy Bronze (Olympique Lyonnais, England)
Kadeisha Buchanan (Olympique Lyonnais, Canada)
Ellie Carpenter (Olympique Lyonnais, Australia)
Abby Dahlkemper (North Carolina Courage, USA)
Paulina Dudek (Paris Saint-Germain, Poland)
Crystal Dunn (OL Reign, USA)
Magdalena Eriksson (Chelsea, Sweden)
Nilla Fischer (Linkoping, Sweden)
Sara Gama (Juventus, Italy)
Stefanie van der Gragt (Ajax, The Netherlands)
Ali Krieger (Orlando Pride, USA)
Saki Kumagai (Olympique Lyonnais, Japan)
Irene Paredes (Paris Saint-Germain, Spain)
Wendie Renard (Olympique Lyonnais, France)
MIDFIELDERS
Barbara Bonansea (Juventus, Italy)
Veronica Boquete (AC Milan, Spain)
Delphine Cascarino (Olympique Lyonnais, France)
Shirley Cruz (OL Reign, Costa Rica)
Erin Cuthbert (Chelsea, Scotland)
Danielle van de Donk (Arsenal, The Netherlands)
Julie Ertz (Chicago Red Stars, USA)
Formiga (Paris Saint-Germain, Brazil)
Caroline Graham-Hansen (FC Barcelona, Norway)
Amandine Henry (Olympique Lyonnais, France)
So-Yun Ji (Chelsea, South Korea)
Rose Lavelle (Manchester City, USA)
Carli Lloyd (Sky Blue, USA)
Dzsenifer Marozsan (Olympique Lyonnais, Germany)
Kelley O'Hara (Utah Royals, USA)
FORWARDS
Kosovare Asllani (Real Madrid, Sweden)
Stina Blackstenius (Goteborg, Sweden)
Tabitha Chawinga (Jiangsu Suning, Malawi)
Cristiane (Santos, Brazil)
Bethany England (Chelsea, England)
Pernille Harder (Chelsea, Denmark)
Tobin Heath (Manchester United, USA)
Ada Hegerberg (Olympique Lyonnais, Norway)
Jennifer Hermoso (FC Barcelona, Spain)
Samantha Kerr (Chelsea, Australia)
Eugenie Le Sommer (Olympique Lyonnais, France)
Lieke Martens (FC Barcelona, The Netherlands)
Vivianne Miedema (Arsenal, The Netherlands)
Christen Press (Manchester United, USA)
Megan Rapinoe (OL Reign, USA)