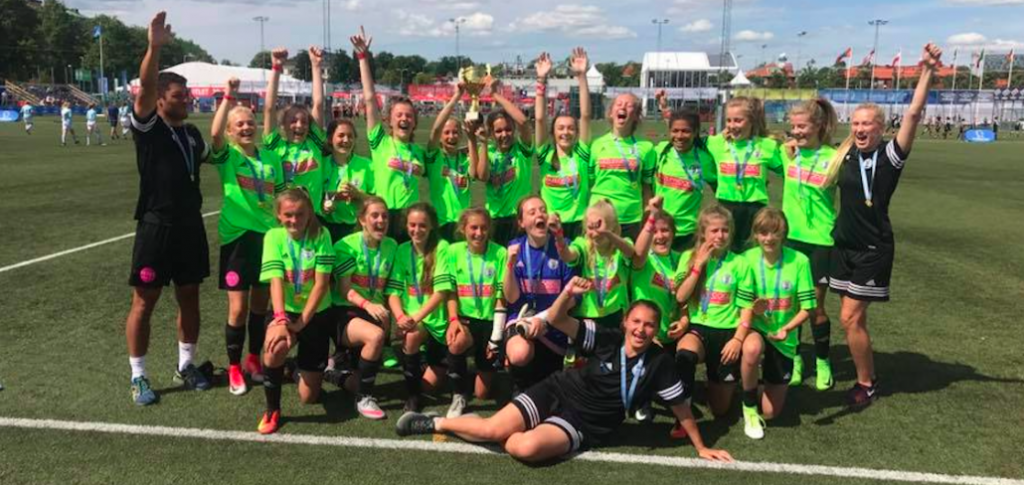 A group of pupils representing a number of schools from across Worcestershire came together to form a side that won the Gothia U-15 World Cup.
The tournament takes place in Gothenburg, Sweden each year and has representatives from eighty-two nations and is a truly global tournament. 
The girls, who all played at U-14 level last season for Worcestershire County Schools FA, competed an age group up in the Gothia World Youth Cup under the banner of TGK Worcestershire.
An unforgettable week saw the side visit the beach, go island hopping, enjoy theme parks, shopping and watching an IFK Goteborg fixture.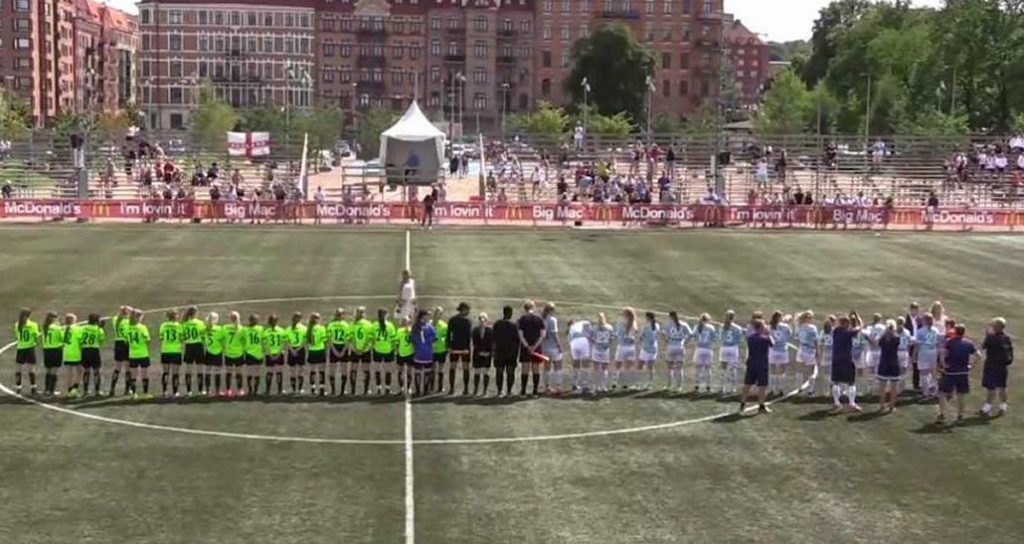 On the football side of things, the team won two warm up games 4-0 and 2-1, before a tight and competitive group brought a 6-0 win over Hagaströms, followed by a 2-0 loss to Habo and a goalless draw with Tallboda. 
Progressing to their first knock out game in the last 16 led to a 5-0 result over Vänersborgs to set up the penultimate day of fixtures. These saw 4-1 and 3-1 wins against Hvaler/Kråkerøy and Mjölby respectively before a keenly contested 2-0 victory over Tölö in the semi-final. 
The team had played all week against what they felt was very physical opposition but felt they competed well and even won over coaches and opposition parents with their style of football.
This was duly replicated in the final with what they described as a 'sensational performance' saw TGK Worcestershire become champions of the 2017 Gothia World Youth Cup by beating Gideonsbergs 4-1.