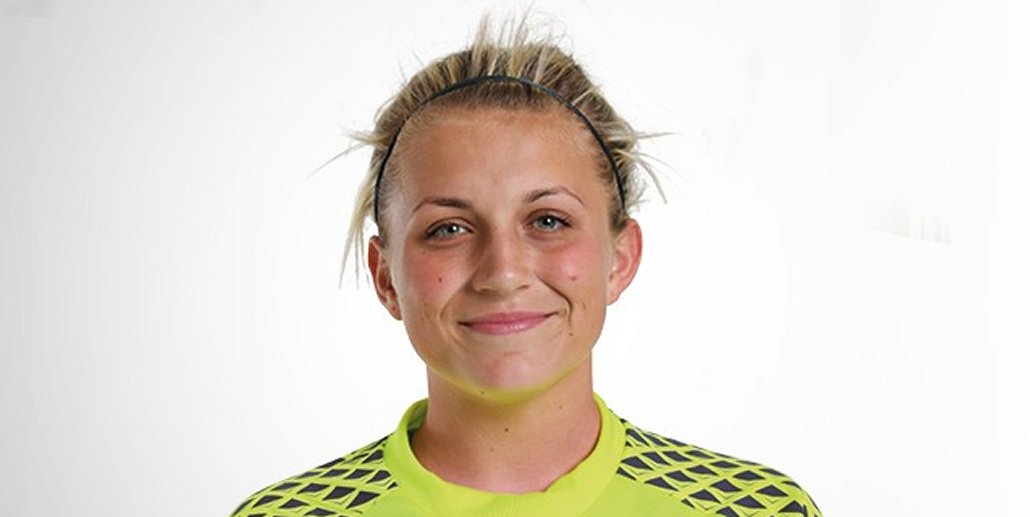 Watford have completed a season-long loan deal for Chelsea goalkeeper Fran Kitching.
Born in Rotherham, Kitching made her competitive debut for Chelsea in a Continental Cup tie against London Bees in 2016. She recently appeared in Chelsea's SSE FA Cup semi-final tie against Birmingham City, starting for Emma Hayes' side.
Manager Keith Boanas said that signing the 19-year-old was an easy decision, with further additions due to join the side ahead of another season of WSL football.
"Fran is an exciting prospect who has gained massive experience for one so young, having played in last year's FA cup semi-final and other senior games for Chelsea in WSL1," he explained, speaking to watford.fawsl.com.
"She will provide stiff competition for the number one spot which for me is the starting block of any successful team. I know Stuart Searle, her coach at Chelsea, and he called me asking would we consider a loan deal as they were keen to keep her down south. They obviously see her as one for the future, and we've agreed a deal where she will share her training programme between the two clubs.
"Many clubs have been busy announcing new signings, and new deals for existing players, but our philosophy is based very much about sourcing the right player. They must want to play for this club, and want to work with myself and Alberto as a priority, not for financial reasons. We missed some targets mainly due to logistics, but we are happy with the ones we have retained, and hopefully one or two more to come."
Kitching commented: "I was attracted to join Watford as I heard from many people how great a manager Keith is, and his ambitions to turn the club around," she said, speaking exclusively to watford.fawsl.com.
"Watford is a team that's clearly going places. The club are similar to Chelsea in the way they play out from the back too. That is going to be beneficial for my personal development.
"The fans can expect to hear a lot of my northern accent in any stadiums I play in, which they'll have to get used to!"
Photo – chelseafc.com