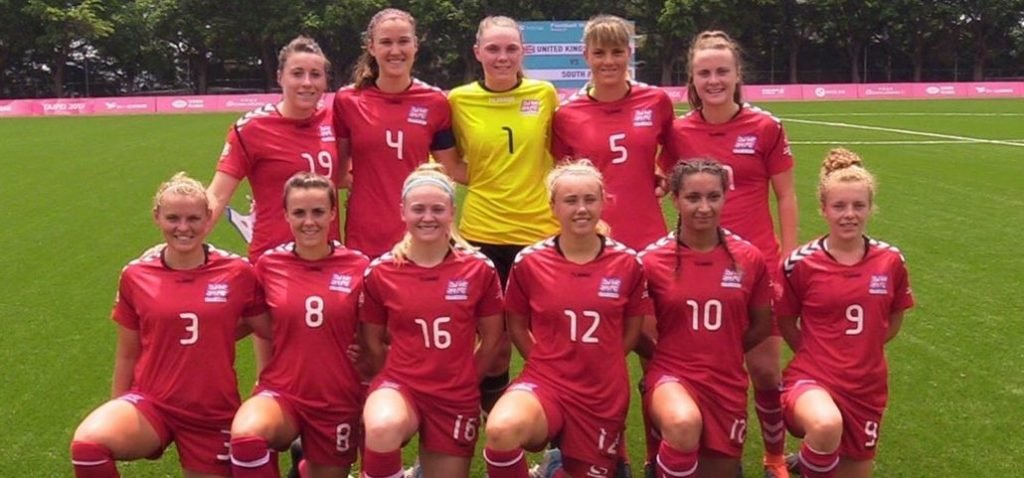 Great Britain avoided a last place finish at the World University Games Summer Universiade in Chinese Taipei, thrashing Argentina 6-1 in the first play-off.
Lucy Quinn and Maddy Hill scored seconds apart to put Team GBR 2-0 up after 18 minutes and it was effectively all over within the half hour, as Quinn got her second and Olivia Fergusson made it 4-0.
Although Amancay Urbani replied by half time, Emily Donovan made it 5-1 and Quinn later completed her hat-trick.
Britain next face Colombia – who have suffered two double-figure defeats so far – on Saturday in the placement matches for positions 9 to 12.
Japan scored first against Mexico through Mie Umezu on 31 minutes – the only first-half goal across all the last eight ties. Joana Robles Partida equalised but goals by Mizuki Nakamura and Juri Kawano put the Japanes in command, although Atzimba Casas Escaduero replied to make for a tense finish.
South Africa sent the USA to a 1-0 defeat, thanks to a Kholosa Biyana effort 16 minutes from time.
Brazil beat Canada by the only goal of the match, scored by Carla Periera Nunes midway through the second half.
Russia edged South Korea 5-4 in a penalty shoot-out, after the game had ended goalless.
Saturday's fixtures:
Semi-Finals
Russia v Brazil
South Africa v Japan
Placement matches 5-8
South Korea v Canada
USA v Mexico
Placement matches 9-12
Great Britain v Colombia
Chinese Taipei v Ireland
Photo – Andrew Johnson