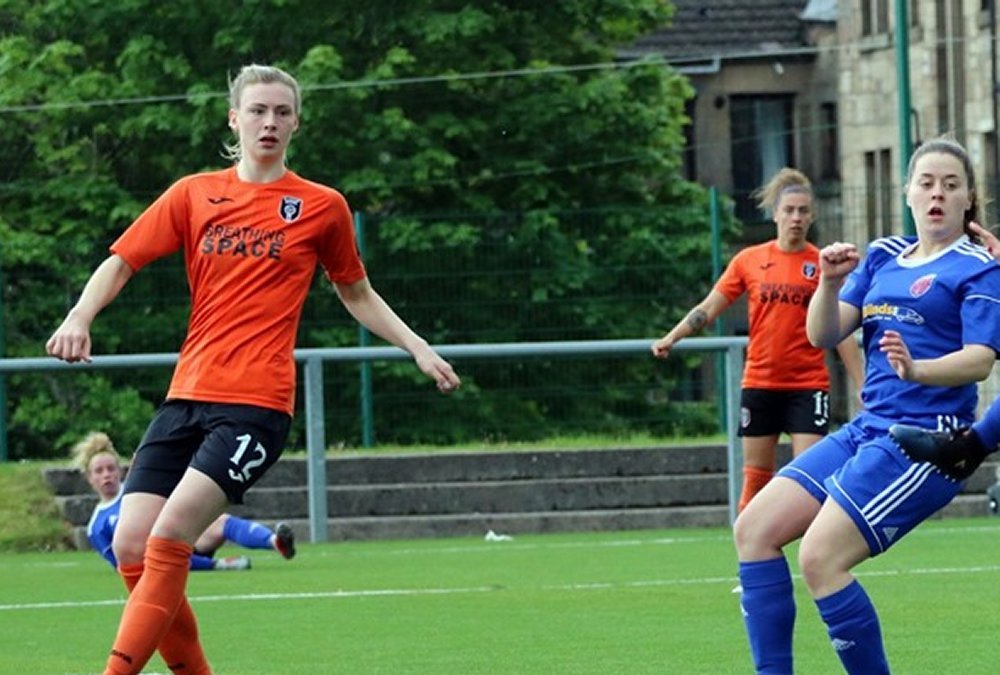 Glasgow City are two points away from the SBS Scottish Women's Premier League title following their seventeenth straight win.
SWPL 1
Celtin 5-0 Motherwell
Forfar Farmington o-5 Glasgow City
Hibernian 8-0 Rangers
Stirling University 2-5 Spartans
SWPL 2
Hamilton Academical 19-0 Hutchison Vale
Hearts 1-0 St Johnstone
Kilmarnock 1-1 Glasgow Girls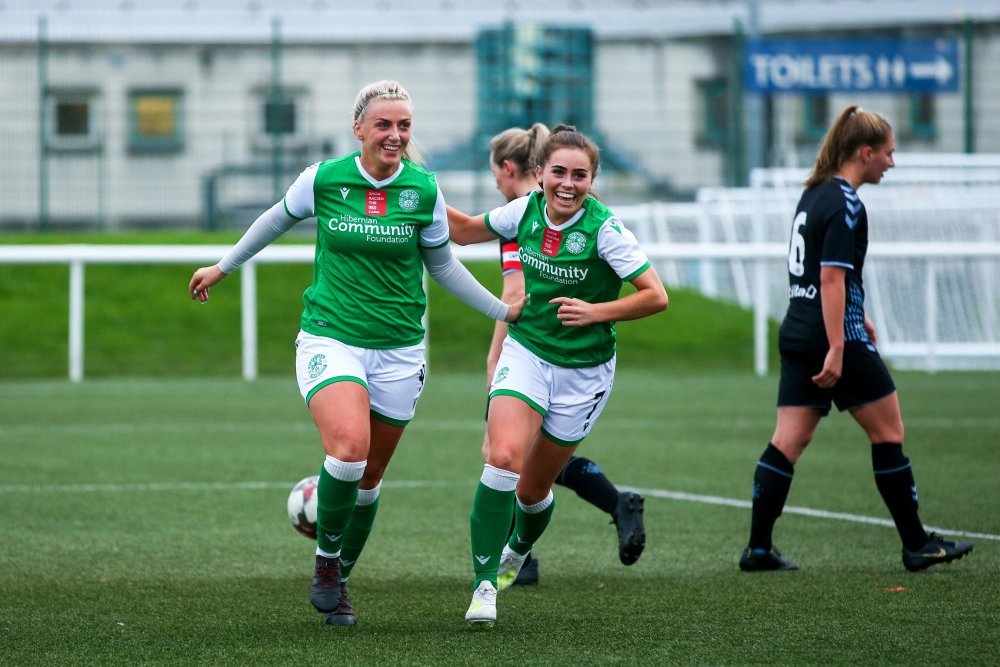 Glasgow City are on the verge of a thirteenth title in a row after their 5-0 win at Forfar. They will be champions wit if they manage a victory over Motherwell on Wednesday night, kick off 7.30pm at Wishaw Sports Centre.
Hibernian did what they could to keep the race going with an 8-0 thrashing of Rangers, three goals coming from Rachael Boyle.
Celtic's 5-0 defeat of Motherwell included a double by Sarah Ewens and effectively ensures they finish in the top three and above their arch rivals.
Katie Reilly made her 100th appearance for Spartans as they went fifth in the table with a 5-2 result at winless Stirling University.
Hearts stayed six points clear in SWPL with a narrow victory over St Johnstone, Rachel Walkingshaw scoring directly from a free kick in the 22nd minute.
Second-placed Hamilton hammered Hutchison Vale 19-0, MT Gardiner struck four times in the first half, Tegan McCann added a treble.
Kilmarnock remain three points ahead of Glasgow Girls in mid-table after the pair drew 1-1, Collette Fleming's spot-kick canceling out Chloe Docherty's early effort.
#SSESWCup S-Fs: Glasgow City come from behind to beat Rangers