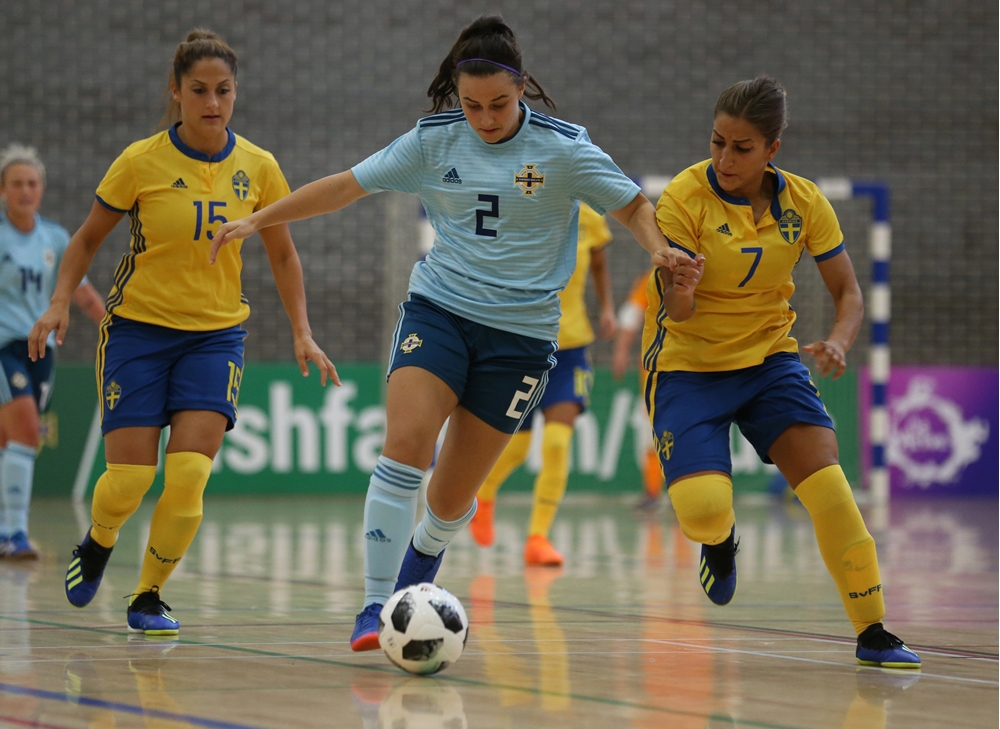 Sweden earned their second win of the UEFA Women's Futsal Euro qualifying tournament with a convincing 8-3 win over Northern Ireland at Newry Leisure Centre.
Keith Gibson's side were hoping for a positive result following a narrow loss to Belgium in their opening group game, but will have only pride to play for in their final fixture against the Netherlands at 7pm on Friday.
Sweden were soon ahead through Nazanin Vaseghpanah and although the scores were level less than a minute later with a solo effort from Megan Weatherall, Daniela Chamoun finished off a slick more to restore the lead.
Vaseghpanah netted at the second time of asking and Chamoun also got her second of the game to make it 4-1 at the break.
Susan Varli scored twice in as many minutes to give her side a five goal lead and the scoreline could have been even further in Sweden's favour but for some heroic goalkeeping from Alice Harkness. She made three superb saves tipping the ball away to safety each time.
Isabel Aguilar got Sweden's seventh of the night, however the moment of the night came on 31 minutes as Harkness got her name on the scoresheet.
She collected a clearance from the Swedish keeper in her own area, looked up to see her opposite number out of position and drop kicked the ball exquisitely into the Swedish net from her own goal. Although it only proved to be a consolation goal, it got the home crowd on their feet.
Aguilar got her side's eighth and final goal of the night, not long before Beth McKay pulled one back late on.