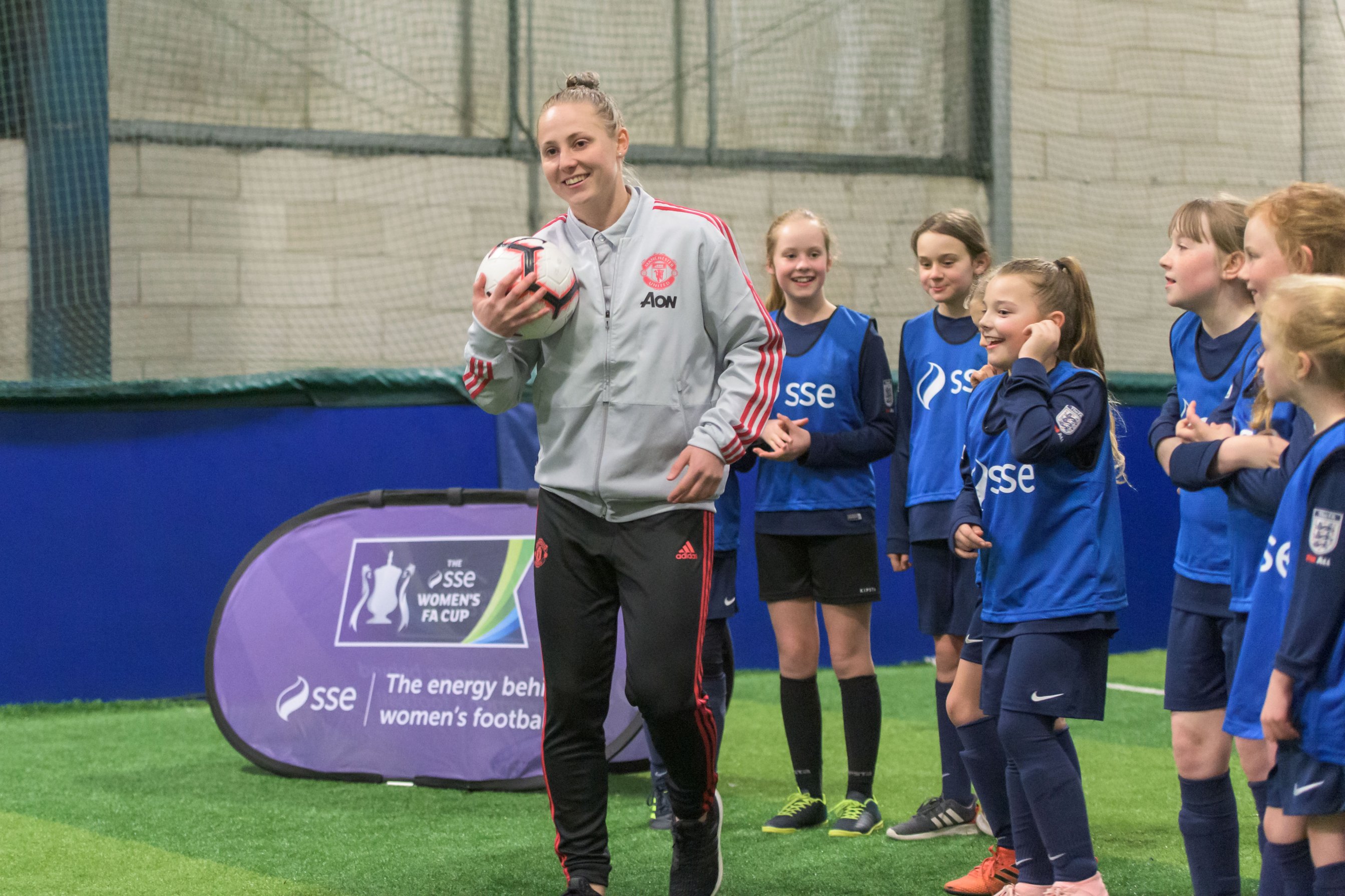 Manchester United winger Leah Galton is dreaming of Wembley as her side prepare to travel to Reading in the quarter-finals of the SSE Women's FA Cup.
The 24-year-old, deprived of pursuing the famous cup due to time spent playing in America and Germany, is delighted to be making up for lost time with her first FA Cup run.
The striker knows there is a difficult job to do first – but can't stop thinking about the famous arch.
"Everyone keeps talking about Wembley," she said.
"I'd love to play at Wembley, I've never played there before so that would be amazing.
"But it would also be great because it's our first year as well and I think there wasn't that expectation to get there, but if we do it would be unbelievable.
"I actually haven't really played in an FA Cup because I've played away for much of my career.
"So, it's exciting for me because it's the first FA Cup that I've actually been in, so hopefully we'll get very far."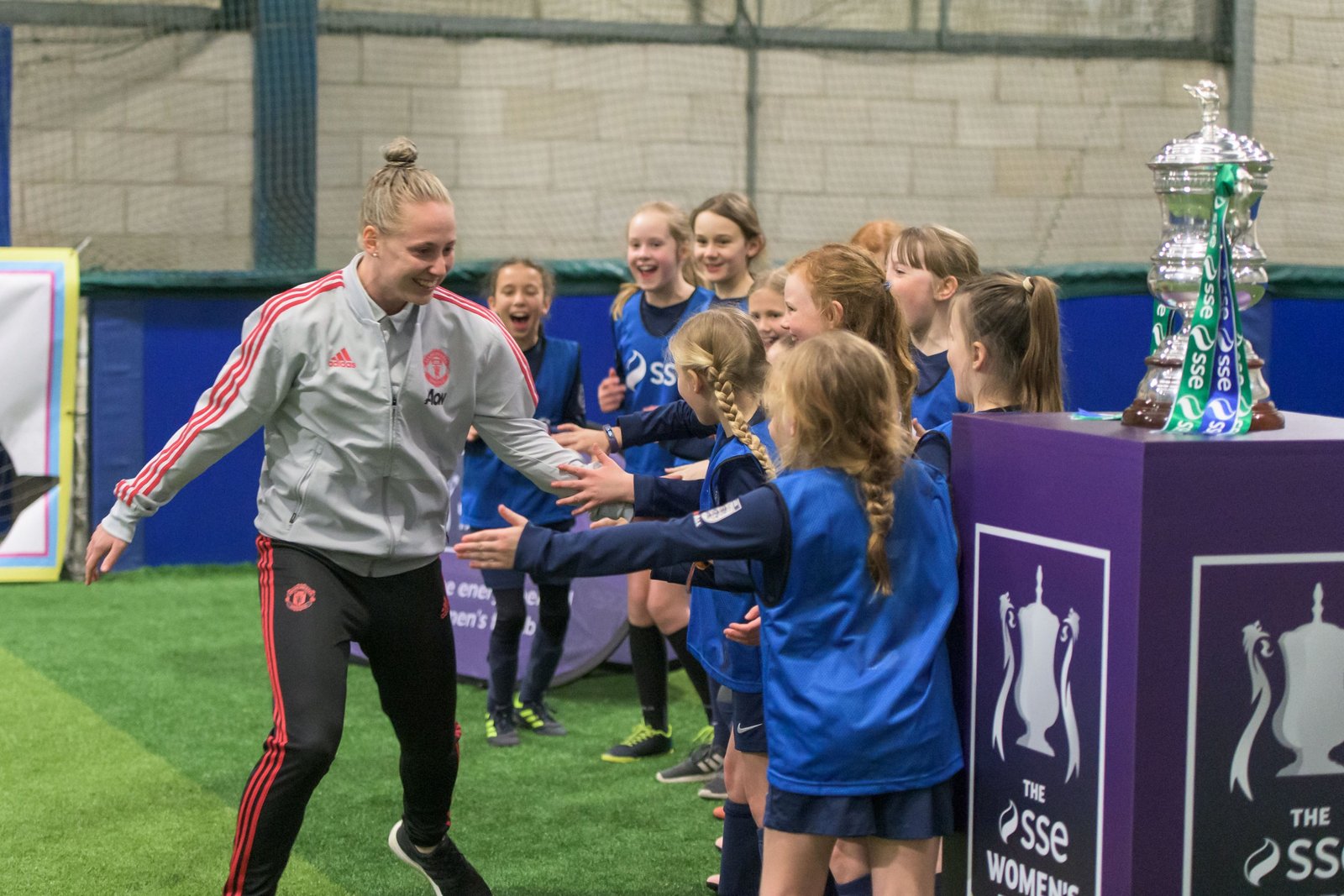 Standing in United's way in the last eight are Kelly Chambers' Royals, a side dreaming of silverware after a season spent mid-table in the FA Women's Super League.
The two teams have already met in cup competition this season.
Way back in August, goals from Brooke Chaplen and Gemma Davison saw United beaten in the League Cup – but Galton is hoping to improve on their past showings and level the score.
"It's a tough one. Reading are a very good side," she said.
"I don't think it's going to be easy at all, we're going to have to go there fully game-ready.
"We've played them twice. We played them in a friendly and in another game as well, when we lost in the first home game of the season.
"They're not easy by any means, but it will be a good game."
Whichever side progresses on Sunday could be drawn against a WSL heavyweight with Chelsea, Arsenal and Manchester City all confident of booking a place in the final four.
Taking on the top sides is a challenge Galton and the rest of the team would relish and back themselves to rise to with four-time FA Cup winner Casey Stoney at the helm.
Galton reserved special praise for her inspirational coach.
"She is definitely the best coach I've ever had, to be honest," she said.
"She has got so much experience and I think that's really important, especially in the women's game.
"No matter who you are or what you've done, the experience is always good for younger players, players that are still going through it like me, especially with it being my first season.
"Her experience can only be a good thing for us to have.
"After playing Arsenal [in the FA WSL Cup], they are a great team and we tried, we did what we could, but we know we could be better.
"I think if we saw another team like that, we would definitely be able to play better than we did last time."
Galton was speaking on International Women's Day at an event with SSE Wildcats, an initiative with the FA to inspire girls to get involved with football.
"I used to coach the Wildcats club at Harrogate, where I'm from, on a Friday night and it was actually one of the best things I used to do," she said.
"I think it's great that there's a lot of young girls in football now and I'm glad that they're bringing it together in the Wildcats programme."
By Sportsbeat
As the energy behind women's football, SSE's ambition is to support girls of all ages in England, helping them join in football from grassroots to the elite level. For more information on SSE's sponsorships and activities visit sse.co.uk