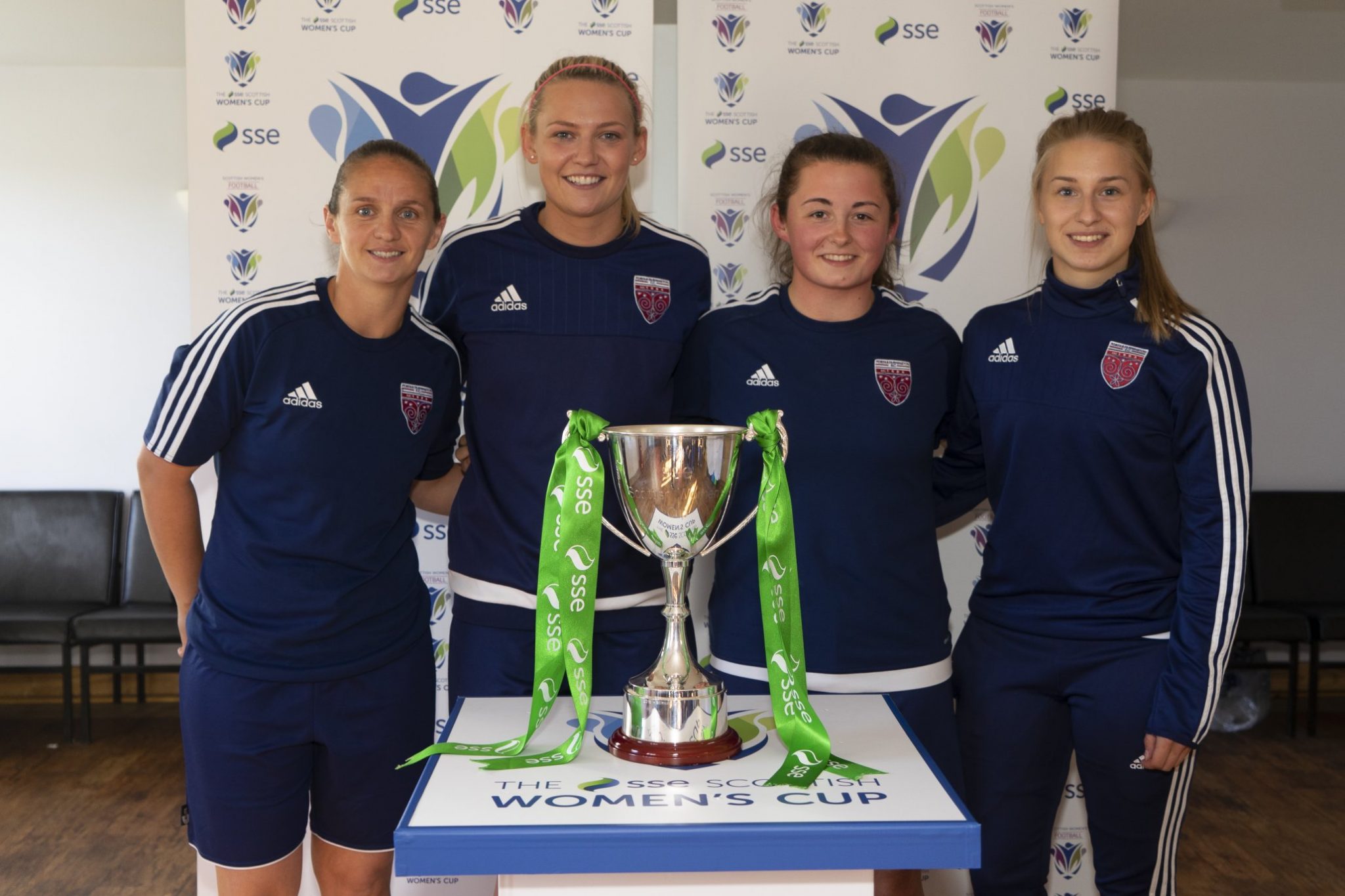 Alison Debio wants to help Forfar Farmington bite the hand that used to feed her and mastermind a SSE Scottish Women's Cup upset against Glasgow City.
Converted midfielder Debio, in her second spell at Farmington, spent two and a half years at eight-time winners City as a youngster.
The 21-year-old has fond memories of her time with Scott Booth's giants, but can't hide a desire to humble them in the North-East on Sunday.
"Glasgow has a changed a lot since I was there, with a lot of the players moving on, but it was a good setting and great to have top players around," Debio said.
"It was an excellent experience to have. We've got a couple of former internationals at Forfar and they're the best people to learn from.
"When you're playing an old team, it's always good to get a hearty challenge in and I guess there is more incentive on my part to be on my game."
Booth's side have swept all before them in recent years – winning 11 straight Scottish Women's Premier League titles.
But the SSE Scottish Women's Cup has eluded them on recent occasions, Hibernian taking home the title in the last two seasons.
Debio doesn't need to be reminded of their class, with Scotland's Leanne Crichton, Joanne Love and Hayley Lauder set to face her in midfield.
"Glasgow have proven themselves in the SSE Scottish Women's Cup over the years and in Europe as well," she said.
"It's great to be pinned up against such a fabulous team and we're licking our lips at the prospect.
"It's definitely exciting and I think everyone's looking forward to the game."
The former Falkirk and Stenhousemuir youth went to the University of Dundee without the intention of continuing her football career.
A call from Farmington reignited the spark; she has shifted from centre-back to the middle and was a virtual ever-present in last season's SWPL 2 promotion.
Debio is delighted she took the club up on the offer, hailing the strength of their foundations as they sit fourth in SWPL 1, behind leaders Glasgow City.
"Last season was so fun and it was great to set a real foundation for the club to build on," she said.
"It was a great decision to come from university, to train and see the great things happening at this club.
"We've kept the majority of our team together from last year so it's a really good core to build on."
By Sportsbeat
As the energy behind Scottish women's football, SSE are dedicated to supporting Scottish women's football from grassroots through to elite level. For more information and what SSE does for women's football visit sponsorship.sse.com