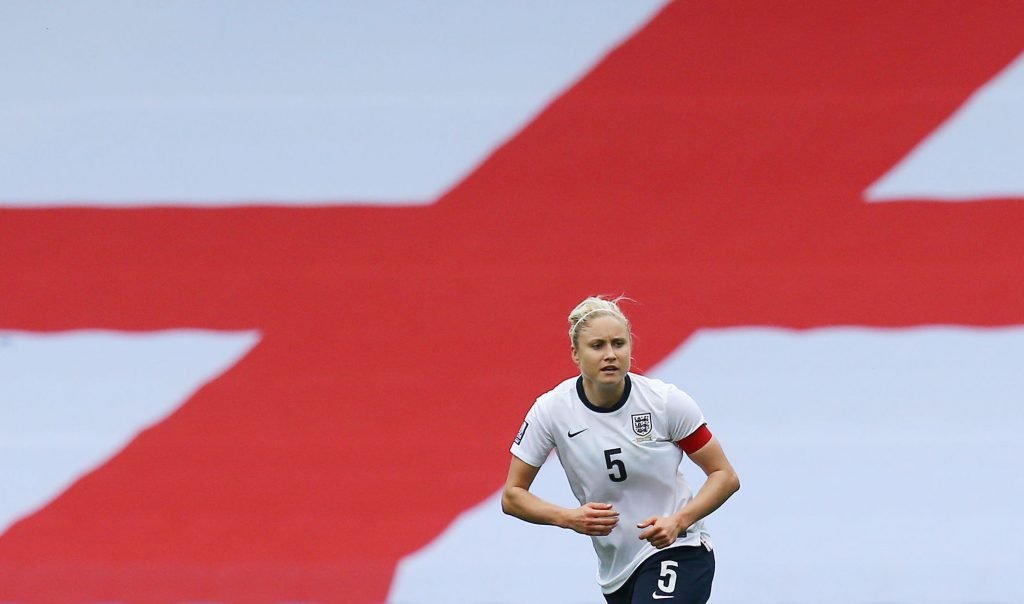 Phil Neville says Steph Houghton is a "special person" as the England captain prepares to receive her 100th cap for her country against Sweden on Sunday writes RICH LAVERTY.
Houghton will become the 11th woman to reach the landmark, the last being Eni Aluko whilst she'll become the third player in the current squad to reach the feat after Karen Carney and Jill Scott.
The 30-year-old was left out of last night's friendly in Austria in order to receive her 100th cap in front of a sold-out home crowd in Rotherham this weekend, with Neville quipping he had to "ban" her from playing.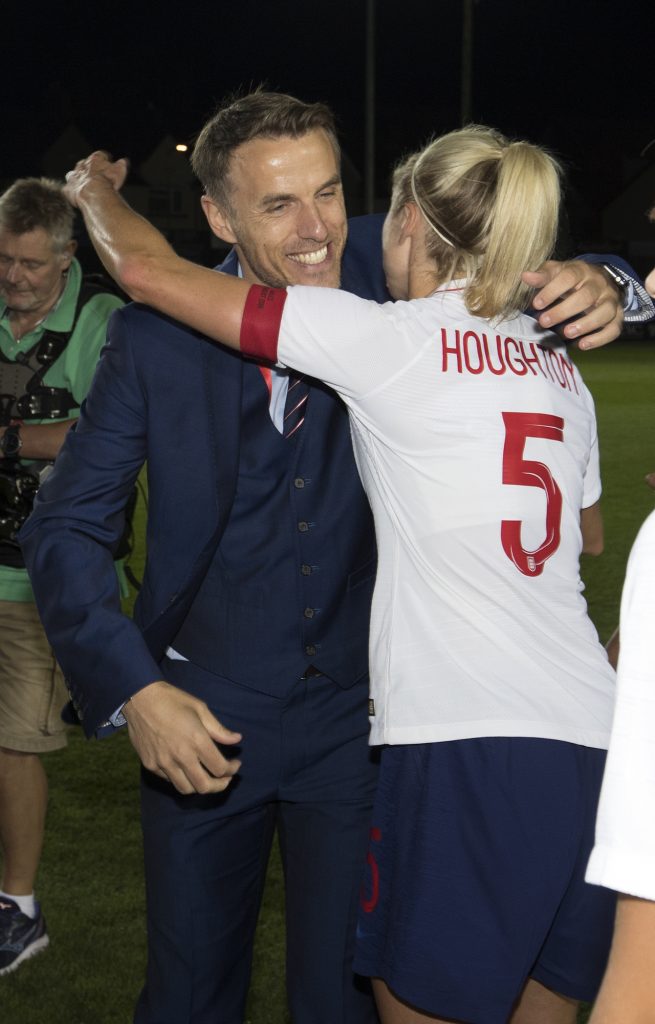 "Steph wanted to [play]," he said. "I want to make Sunday a special day. She's earnt her 100th cap and deserves it and Sunday will be a celebration of her England international career. She's so humble, she doesn't want a celebration, she doesn't want it to be about her."
Neville went on to recall the first meeting he had with Houghton back in January in La Manga and how his relationship with the captain has developed thanks to a summer coffee in Manchester after Houghton returned from a couple of spells on the side lines.
"My first memory is of a player I met in La Manga. Casey [Stoney] came up to me just as I was about to drive away and she said 'You need to go and speak to Steph'. I asked why and she just said she wanted to know about the captaincy and my plans for her.
"When Mark [Sampson] took over, he took the captaincy off Casey and gave it to Steph. I wondered what she was worried about, I asked her if she was ok and she just wanted to know my plans. I said 'You're captain, can I go home now?'"
But Neville would have to do without his captain for his first camp, the 2018 SheBelieves Cup, and the Manchester City defender would also withdraw from another camp to undergo an operation on a lasting injury.
"The first few months were difficult because she was injured. I didn't really feel a connection with Steph until we went for a coffee in the summer in Manchester, just to talk about the season ahead.
"From that moment on we've become really close, close as manager and player. The football she's played from the start of the season is the best I've seen her play. I actually think the few months rest she got really helped her."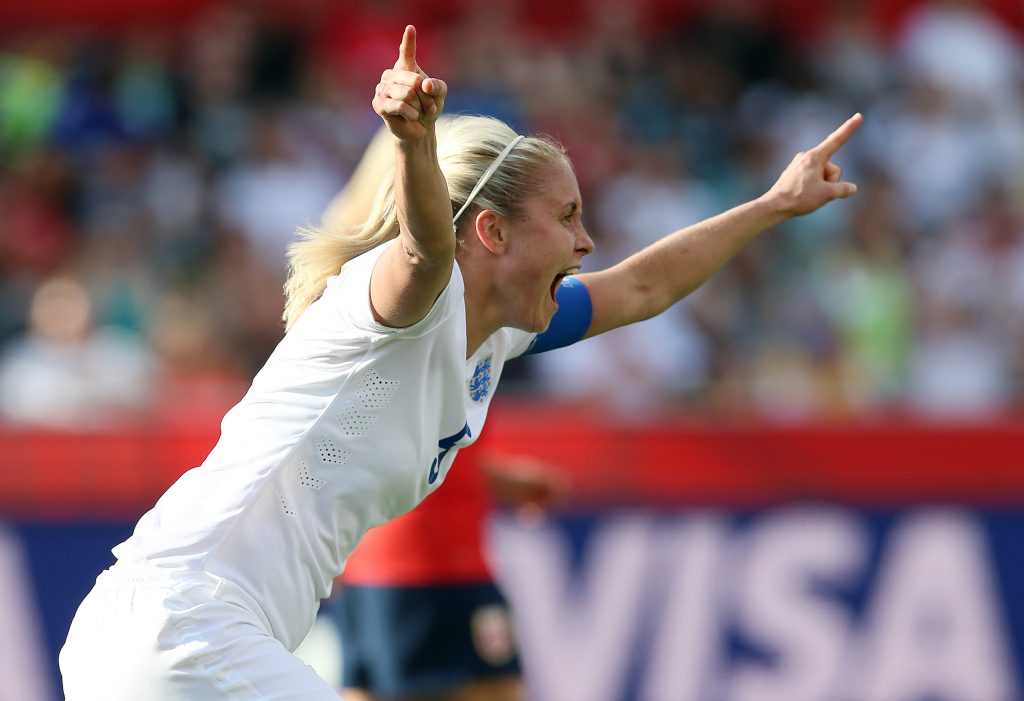 Houghton has had to deal with difficult news recently in her personal life, but Neville believes the way she's dealt with it and got on with her career in football sums up just why he feels she's a special person.
"I look at Steph and she's a brilliant player but an even better person," he said. "Fully respected by the players and I don't think she realises just how much respect she's got within football and that's why I want Sunday to be about Steph Houghton.
"What she's going through is horrific but you'd never know, she gets on with it and she's a really special person. I'm the third manager she's been involved with for England and she's always been consistently selected."
Regarding the captaincy, which saw Toni Duggan lead the team out in Vienna last night, Neville says despite letting others have the chance, Houghton's qualities set her apart in terms of her role as the Lionesses skipper.
"Lucy [Bronze] has had it, Jordan [Nobbs] has, now Toni, but Steph brings that calmness and composure. I can see her getting towards 170 like Fara [Williams] because she's the ultimate professional."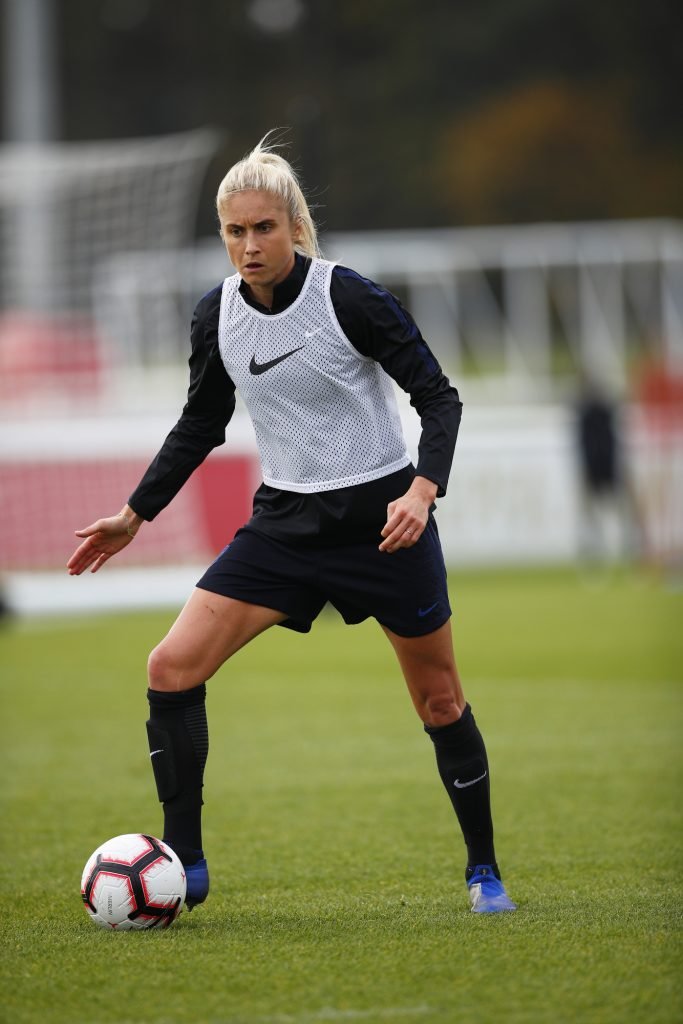 Former City team mate Duggan and current team mate Georgia Stanway are two players well placed to comment on experiences of playing under Houghton's leadership.
Stanway, on her second call-up to the senior team, has come through the ranks at the City Academy after joining from Blackburn and praised Houghton as a leader for both club and country.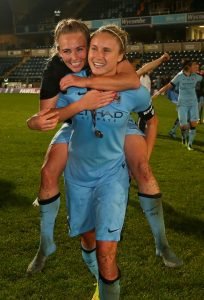 "She's done unbelievably well to get to 99 so to get that extra one will be a massive achievement," said the 19-year-old. "At City, she's a great leader and here she's a great leader and that's evident in how many games she's played. In there, there will be so many clean sheets and even goals because she's not only a defender, she's a threat from set-pieces. She's an all-round really nice girl and a great player."
Expanding on what makes Houghton such a good captain to play under, Stanway added, "She's very good at communicating, leading team huddles whether on or off the pitch. She takes control. For me, as a young player first coming to City she made me feel comfortable, she welcomed me, as did Toni."
Duggan herself has played with Houghton longer than most. For six years she's played alongside Houghton for England whilst they were both two of the early signings for City when they relaunched with an FA WSL licence ahead of the 2014 FA WSL season.
And the stand-in captain for Thursday night is looking forward to now giving Houghton a special day on Sunday.
"I think for any player to get 100 caps is a massive achievement" said the forward. "She's captained the team through the last few years with great success and her hard work on and off the pitch is paying off.
"Hopefully we can make Sunday a great occasion and give her what she deserves."