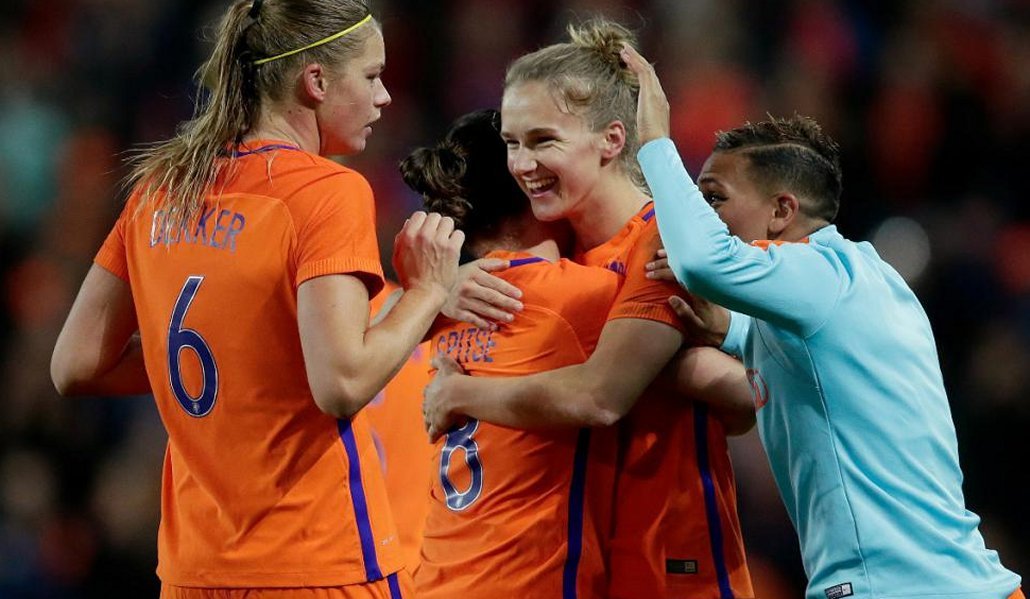 The Netherlands scored three second-half goals to take a 3-0 1st leg lead over Switzerland in the UEFA Play-Off Final for the World Cup, watched by a capacity 23,750 crowd in Utrecht.
The home side were on top in the first half but had to settle for going in goalless at the interval.
However, Sherida Spitse soon broke the deadlock after the restart with a free-kick.
Shanice van de Sanden set up Lieke Martens to double the lead inside the last 20 minutes and Vivianne Miedema netted a third goal for the Dutch, to give them a healthy position for the return game.
The Swiss were missing the injured Lara Dickenmann and suspended Ramona Bachmann but they will have the latter available for the second leg on 13th November at LIPO Park in Schaffhausen.
The draw for the World Cup finals is being made on 8th December, 5pm UK time.
Meanwhile, there are more international friendlies in the next few days, including:
Sat 10/11/18 – Australia v Chile, Germany v Italy, France v Brazil, Portugal v Wales
Sun 11/11/18 – Japan v Norway, England v Sweden
Tue 13/11/18 – Australia v Chile, Germany v Spain, Scotland v USA