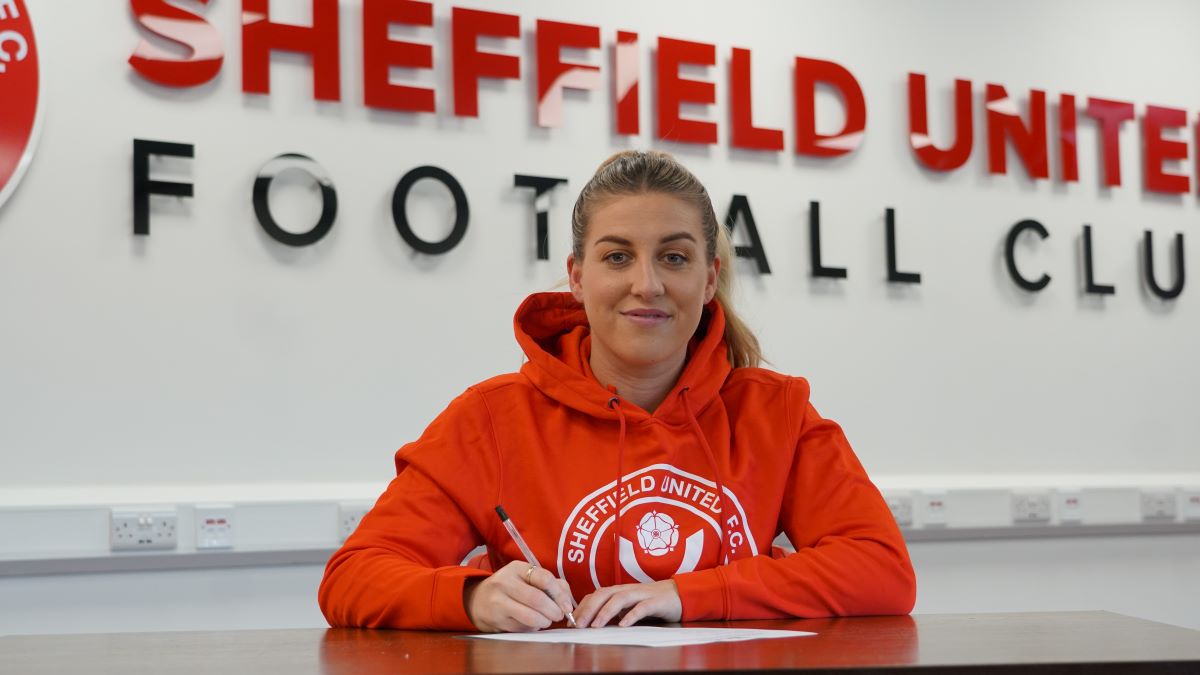 Midfielder Sophie Walton has signed a new deal with Sheffield United Women and will also take on a non-playing role at the club.
Walton joined the Blades last summer from Nottingham Forest and will now take on a player/coach role for the new season and add invaluable experience to head coach Neil Redfearn's staff.
The 31-year-old has a vast array of experience of top level football having spent several seasons playing in the FA Women's Super League, as well as representing Notts County in the 2015 FA Cup final at Wembley.
Walton is looking forward to what lies ahead for her when the new season gets under way: "I'm over the moon to be fair. I enjoyed my season last year, I took the step into the Championship and it took me a bit of time to find my feet, but it's a good club, it's a family club, I was welcomed from the first day and it's a great group of girls, I'm excited to see what we can do this year.
"I think the new role will suit me. Four or five years ago I didn't have much interest in that side of the game, but as I've got older and seen how some of the younger girls have taken to me, I definitely think it's a role I can have an impact with now."
Head coach, Neil Redfearn, added: "It's fantastic for us. It's important for me that Sophie is coming this side too because she's got vast experience as a player, great knowledge of the women's game and vastly respected by her team mates."