Siobhan Chamberlain is set to make a landmark appearance for England against Germany in the #SheBelieves Cup in New Jersey, later today.
England Head Coach Phil Neville revealed yesterday that she would get the nod for the number 1 shirt in the Lionesses' second game in the four-team tournament, and hence collect her 50th cap.
Having made her debut against the Netherlands on 22nd September 2004, it may have seemed a long-time coming for this dependable and agile shot stopper but as the 34-year old Liverpool 'keeper explains, it's been a long journey but her commitment has never wavered nor her hard work or ability been in question throughout the many phases of her career where she has been relied on as the back-up 'keeper with the national team.
"I made my debut in 2004, so it's been quite a long journey but as a 'keeper it's always difficult because it's only one position. Forward players for example, tend to rotate more – you're coming on for the last 20 mins – for a keeper it's always tough, there've been some great goalkeepers around in that time, so I've had to bide my time and work hard to get those caps and hopefully if I make my 50th it will be a great occasion."
Some of those 49 appearances so far have come in unexpected ways and in extremely high-pressure environments but Shiv has taken them in her stride and earned massive respect for her calm displays.
"Yeah, I don't think you could have written that, me coming on in two quarter finals after an injuries to KB [Karen Bardsley], both in a World Cup quarter final [in 2015] and then in a European Championship quarter final [2017]. Thankfully, we won both."
One of the most experienced members of the Lionesses' squad, having been part of six major championship finals squads with England, she has played under three different head coaches (and two interim bosses) now, so how is she finding the first week or so under the new coach?
"It's been really good and everyone has enjoyed the week so far. It's enjoyable but at the same time it's focussed and it's hard work. We're taking on the new messages, we're being brave and we're playing well."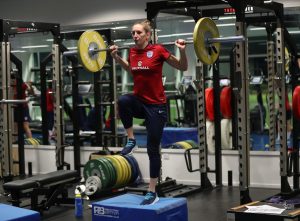 Confidence is high in the camp after a rousing 4-1 victory over France on Thursday – the ideal start for the team and their new manager – and with key figures like captain and vice captain Steph Houghton and Jordan Nobbs unavailable, it is offering the opportunity for a newer generation of talented players to step into the team and test themselves against the best.
"To score four goals against France and to get the win is a great result and a great start for the new manager and for new players coming in. Abbie [McManus] came on and did great on her debut, there were four different goalscorers…there's not much more you can ask for.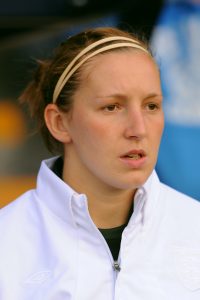 "Obviously there's a lot of injuries this trip. I don't think we've ever had this many players pull out injured. I don't know whether it's partly because in the past it's been a pre-season tournament for us while now it's mid season so there are obviously different demands on people and people's bodies. But it's given an opportunity for a lot of younger players and giving them the experience to come out here and play against the top teams in the world. This tournament is the hardest you're going to get. You can play against some of the lower teams and you can shine but ultimately it's how you can perform against the top one or two teams in the world and so it's a great opportunity for them."
The only negative from the win was the injury to Anita Asante, which sees the Chelsea defender heading back to the UK for further tests on her injured knee.
"Yeah it's tough for her but Neetz is a strong individual both physically and mentally and I have no doubt that she'll be back with the squad in no time."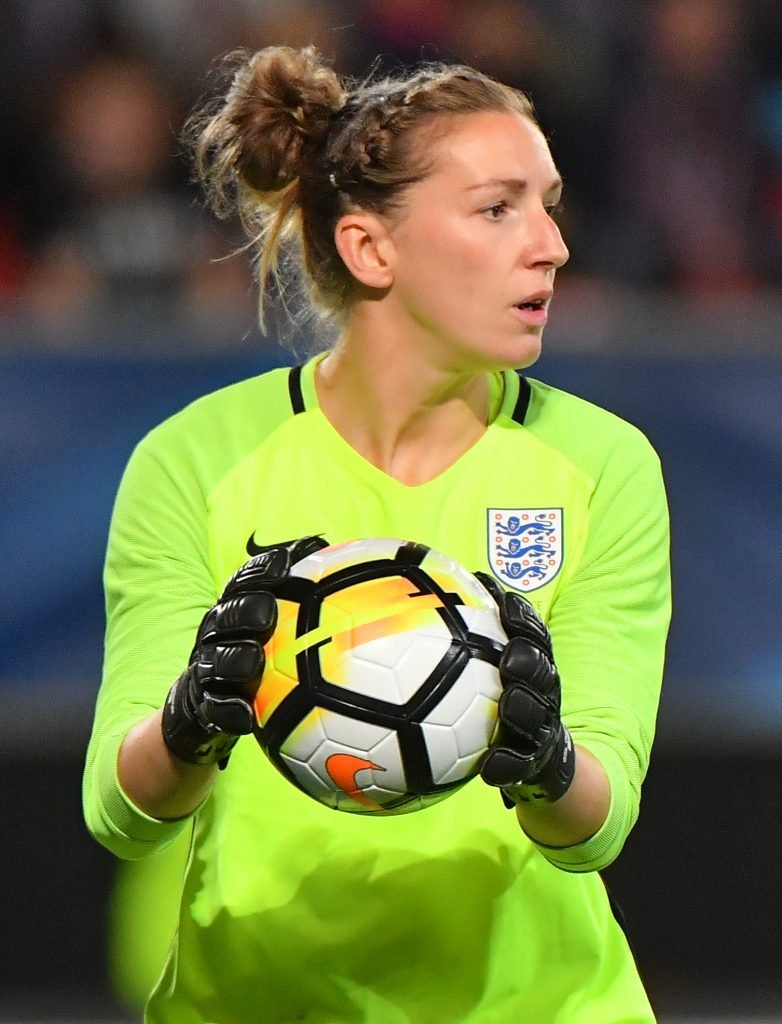 There is zero room for complacency after Thursday's victory and Chamberlain knows it will be an even tougher test against the second-ranked side Germany – a team England have only ever beaten once [in the 2015 World Cup bronze medal match] – in the Red Bull Arena in front of a potential sell-out crowd of c.20,000.
"We watched the second half of the Germany game [v USA, which they lost 1-0] when we got back and it was a game ruined a bit by the wind but both teams were very strong and the Germans are technically very good players, they're very well organised and know their jobs and know their roles and it'll be a difficult game but we're going out there to win."
At least her husband will be there in NJ ready to share this massive moment in her career…
My impeccable ability to never be in the right place at the right time continues… as I sit mid flight on my way to Orlando! ???‍♂️

— Leigh Moore (@Leigh_Moore) March 3, 2018
Oh! (Soz Leigh!) ?