In recent years, men's clubs worldwide have invested in the women's game, leading to rapid growth, but progress can come at a price. Glenn Moore investigates, for SHE KICKS, whether there remains a future for independent clubs at the heart of our sport.
History can go unnoticed when it happens. None of the 17,147 watching the 2015 Women's Champions League final in Berlin knew they were witnessing it…
1. FFC Frankfurt won that final, Mandy Islacker's stoppage-time goal defeating Paris Saint- Germain 2-1. It is the last time an independent women's team will win the leading club competition, and not just because Lyon have annexed it since. 
Nor is it because 1. FFC Frankfurt are no more, having been merged into men's Bundesliga club Eintracht Frankfurt in June. That was merely indicative of a wider trend. 
In 2015, half of the Champions League last eight were stand- alone clubs: Glasgow City, Linköping and Bristol Academy joining Frankfurt. Fast-forward to this August and only Glasgow of the quarter-finalists gathered in Spain were independent. Significantly, five also had teams in the men's quarter-finals. Back in 2015, only Paris SG doubled up. 
The men's game has discovered the women's game, and its clubs are increasingly dominating it. 
Some clubs have long been interested, the likes of Arsenal, Everton and Lyon, but now almost all Europe's main men's clubs are. In the last few years, Manchester United, Real Madrid, Juventus and both Milan clubs, five of the very biggest, have started women's teams. Others, such as Barcelona, Manchester City and Tottenham have begun to invest much more heavily. This summer, Borussia Dortmund finally agreed to start a team, leaving Porto as Europe's biggest holdout. 
The trend is global. When NWSL began in 2013, only Portland Thorns were linked to a men's club. Racing Louisville will make it seven of ten when they join next season. In Australia, only Canberra United of the nine W-League teams are independent of the men's A-League. Closer to home, all WSL teams are now affiliated to men's clubs, with Bristol Academy now Bristol City. It is 20 years since the last all-indie final, Croydon defeating the then-independent Doncaster Belles in Sheffield.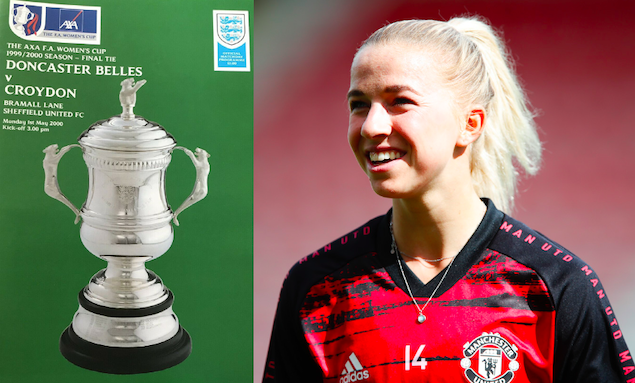 In many ways, this is a good thing. After decades crying out for investment and attention, the women's game now has unparalleled resources and focus. The WSL is full-time, leading players are well paid, training facilities, medical support and stadia are transformed. 
Manchester United's Jackie Groenen, who played for 1. FFC Frankfurt, said this progress was necessary: "I enjoyed my time at Frankfurt, being at a club that was without a men's team, because everything in the club was all about you. But I think it is necessary for women's football to be bound with bigger men's teams; it has more of an impact on people. 
"When I was home [in the Netherlands] and I told people I have been playing at Frankfurt for years, they kind of go, 'well, good for you.' It is a different kind of vibe and you don't get that with teams like Manchester United or Manchester City or Liverpool. For women's football to grow it is important to have that name and badge on it."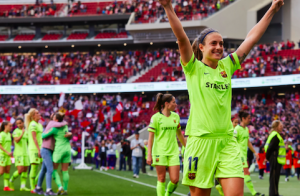 Certainly it is hard to envisage league matches involving independent clubs attracting the 60,739 who watched Atlético Madrid v Barcelona last year (right), or the 45,423 at Tottenham v Arsenal. Nor would they shift replica shirts in the numbers Manchester United have since Tobin Heath and Christen Press signed. 
But… many long-term fans mourn the decline of clubs such as Donny Belles and former European champions Umeå IK. And what chance, seriously, do clubs such as Durham and London City Lionesses have of making it to the WSL, and surviving if they can get there? Then there's a risk, as Charlton, Notts County and Sunderland have found, in being dependent on the whims of a men's club's executives. This summer, Gillingham, of National League South, were cut adrift by their eponymous men's club. They kept going, but they are on their own now.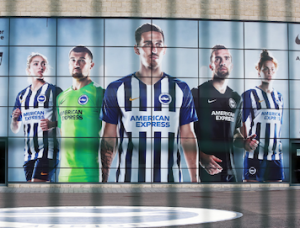 Brighton's Fliss Gibbons (pictured right in a giant display on the side of the AMEX stadium) played for Gillingham and she told She Kicks: "I was really disappointed. I know it is a really difficult time for everyone, but I do sometimes feel [cutting the women's section] is the easy option. There is still that vulnerability to women's teams, which is a real shame because it is not just the women that suffer but girls coming up through the RTC and academies that have their opportunities cut. It is something that needs to be addressed so those teams have more security." 
Gibbons added support for the women's section of a club should be 'non-negotiable' but unless and until the Premier League and EFL take over the women's game (which is another debate in itself), it is hard to see how that could be enforced. 
Independence avoids that threat, but can stand-alone clubs thrive now?
"It is quite a challenge, because financially, it isn't cheap," said Hope Powell, who played and scored in two FA Women's Cup finals for Croydon in the 1990s. Now manager at Brighton, she added: "The reason Brighton are in the position they are in is that you put in an application to be a WSL club, so you have to meet those financial costs, and I am not sure whether that would be possible [for an independent club]. It seems in the modern era, to be in the top tier you need to be aligned or associated with a Premier League or Championship club, as it is a struggle if you do not have that financial backing." 
But it is not just about winning, even according to the club that has done more of that than any other the last dozen years. Laura Montgomery, co-founder and chairperson of Glasgow City, is unafraid of the challenge to the club's hegemony presented by the growing investment of Celtic and Rangers. 
"The future is what you make of it. These clubs have always had more and often spent more, that's sometimes forgotten about," said Montgomery. "If Celtic or Rangers spend £10m rather than £1m, it would be very challenging, but I would be surprised if they did that. That's a good first-team men's player they can't sign. It comes down to what's important to them. I can't see that level of investment."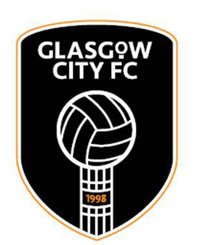 But even were the Old Firm to spend that heavily, Montgomery says Glasgow City would thrive. "We can survive whatever the model. Companies now come to us, big brands. We stand for something different and they want a part of that. 
"We exist to champion women and girls. There is a reason we are not attached to a men's club and why we have turned down approaches. The women and girls are always more important; they never have a training session moved because the men want it, they never go without access to the gym because the men need
it, they are always number-one priority." She noted during the pandemic: "Some clubs furloughed their women players, but not the men – 'one club'…but not always." 
City have been champions for 13 successive seasons, but Montgomery added: "Does being a champion mean you have to win titles? We want to be successful and win titles, but that is not the only measure. We do a lot off the field to champion change. There is a real cause behind us." 
There is a similar view at Durham, who at the time of writing are England's highest-ranked independent club, challenging for promotion to the WSL with three men's Premier League-affiliated teams, Liverpool, Leicester City and Sheffield United. 
Team manager Lee Sanders (below), who launched the club as a youth team more than a decade ago before partnering with Durham University in 2014, said: "This is a vocation for everyone at the club, not just a job." 
Though up against full-time teams with bigger budgets, Sanders added: "We are two-thirds of the way to being full-time; some players have other occupations but we train in daylight hours, four times a week. 
"Everything coming into the club goes on the teams, not to shareholders, not to the men's first team or boys' academy. The club is run for girls and women."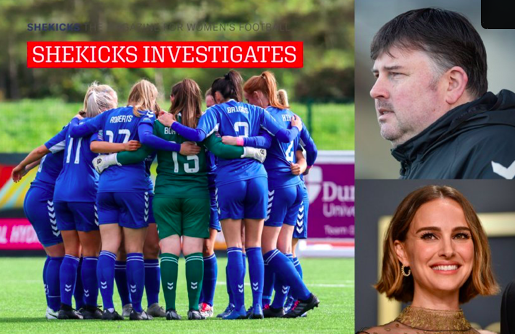 Sanders explained that collaboration with the university provides priority access to excellent and educational opportunities for players. He noted merging with a men's club might provide further finance but would also make the club reliant on them for funding. Though not mentioning neighbours Sunderland, Sanders added: "We've seen locally what can happen if interest wanes or investment declines, if there's not the same values." 
Across the Atlantic, another club with similar aspirations, but deeper pockets, is also looking to buck the trend. Los Angeles-based Angel City FC will join NWSL in 2022. They are unaffiliated with a men's team but not without substantial backing, with a glittering list of A-list celebrities and entrepreneurs behind them. 
The majority of these are female, headed by founders, actress Natalie Portman, media executive Julie Uhrman and venture capitalist Kara Nortman. Also on board are tennis superstar Serena Williams and her husband, Reddit co-founder Alexis Ohanian, actresses Eva Longoria and Jennifer Garner, sports luminaries Lindsay Vonn and Billie Jean King, plus a 'who's who?' of former USWNT players, including Abby Wambach, Mia Hamm and Julie Foudy. And there are plenty more, including British TV host James Corden. 
That is a lot of star power and business know- how, and Los Angeles is the perfect location for that combination to generate sufficient income to compete with teams affiliated to big corporate entities. Like Glasgow City, the club have aspirations beyond the pitch, aiming to be activist and socially responsible, and will be asking sponsors to target a tenth of their sponsorship to worthy causes in LA. 
King, who is responsible more than anyone for tennis being the best-funded sport for female athletes, said: "Angel City's mission is to make an impact on and off the field. To provide an opportunity to some of the best professional female athletes in the world to play on a stage as powerful as Los Angeles sends a strong message to young girls in the community and beyond." 
Portman added: "This has the power to make tangible change for female athletes, both in our community and in the professional sphere." 


As these three clubs either side of the Atlantic demonstrate, there is a place for independent clubs in the women's game. In mature footballing markets like England, France, Spain, Italy and Germany, it is unlikely to be on top of the podium, winning titles, but such clubs can still have a valuable impact in their region and on society.
In smaller football markets, such as Scotland, or emerging ones like the USA, independent clubs may be able to prosper on and off the pitch.
Though a standalone team may never again win the Champions League, that, as Montgomery says, is not the only measure of success.  
SHE KICKS INVESTIGATES: Why are there so few Black England women footballers?