Scotland Women's winger Claire Emslie is back in Britain after lifting the W-League Grand Final trophy with Melbourne City.
Amidst all of the uncertainty due to the coronavirus, Emslie featured for Scotland at the Pinatar Cup before travelling to Australia to finish her season with Melbourne City.
Having already won the league, only the Grand Final was left and thanks to a 1-0 victory against Sydney FC the double was secured in a season where her side remained undefeated.
Emslie told scottishfa.co.uk: "It was a big deal for the club to win the trophy as this was their fourth time lifting it and I wanted to finish the season on a high after an enjoyable few months in Australia.
"Melbourne is a great club with amazing people, in a lovely city.
"I don't think I've enjoyed football as much in a while and I'm so grateful for the experience."
After the Grand Final trophy was lifted in what was a closed doors match, there was only one thought in her mind and that was to return home, with the coronavirus situation worsening across the globe.
She said: "After the game I had a lot of mixed emotions as I was delighted to win the game but also absolutely desperate to get back to Manchester before everything went into lockdown and flights were cancelled.
"I was drug tested straight after the game, so I missed a lot of the celebrations which was unfortunate.
"I then went straight from the game to the airport for the big journey home. I had to rush about various airports but now I'm back, I can properly relax and reflect.
"There was a lot of uncertainty in the build up to the final about whether we'd be able to get home as the situation is obviously worsening across the world.
"The coronavirus hadn't really hit Australia until recently but the situation began to change rapidly and we had to play the final behind closed doors.
"I feel incredibly grateful to have managed to get back home OK."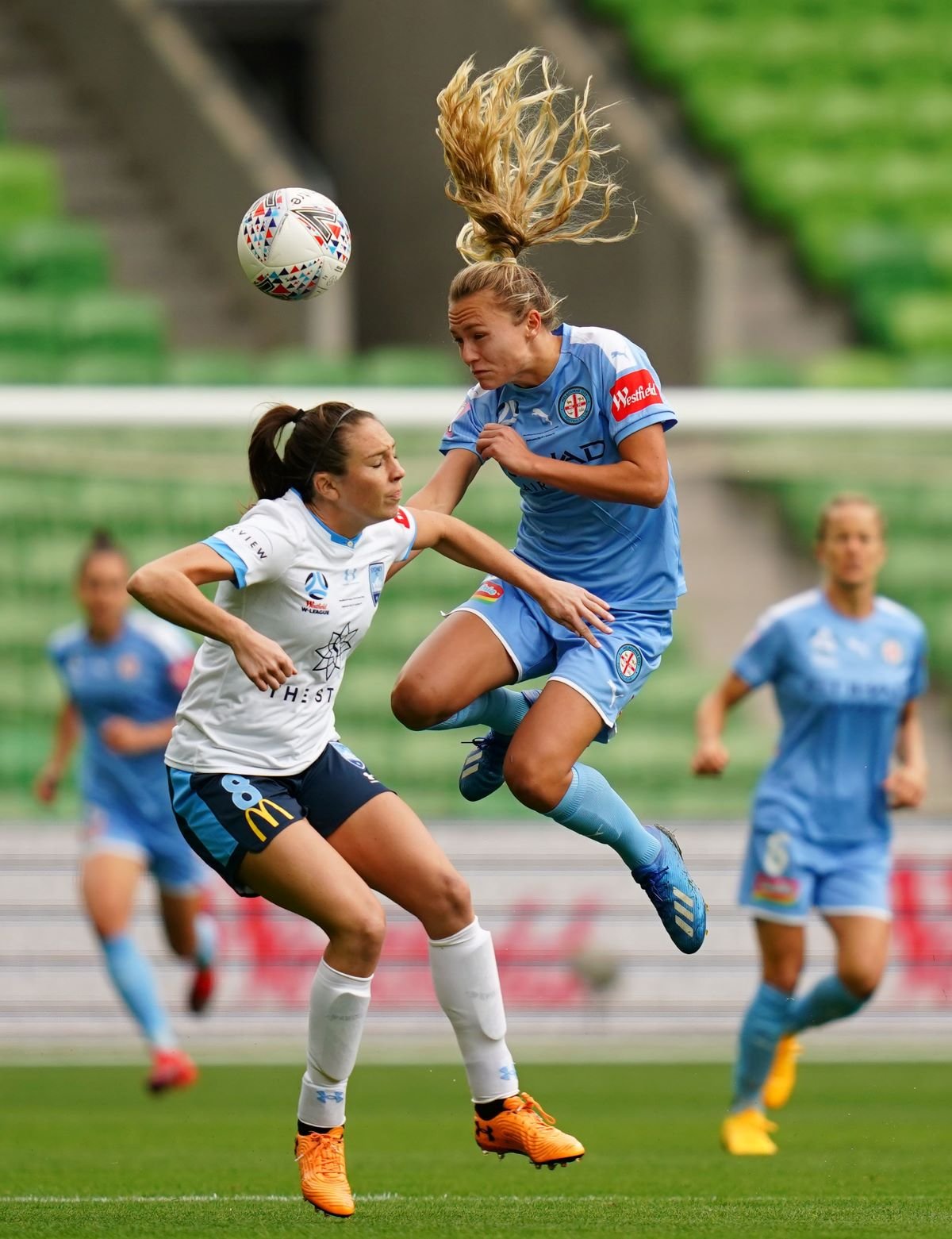 Emslie's original plan was to holiday in the USA before turning out for Scotland at Easter Road in April ahead of beginning the new season with Orlando Pride.
Those plans have been put on hold for now though as she looks forward to the forthcoming weeks in Manchester.
She said: "I have a meeting with my Orlando Pride coach who will give me a fitness programme to tide me over, but for the next wee while I'll just be resting, to recover from the season, and get over the jet lag.
"Now that I'm home, I'm taking advantage of being told to stay inside and rest up."
As well as making sure her fitness is ticking over, also on the agenda while back home is to train her new puppy Bonnie how to be a goalkeeper.
She joked: "My family dog in Scotland, Cassie, was in the papers during the World Cup when I told journalists the story of me teaching her how to play in goals so I'll be doing the same with Bonnie now.
"Bonnie lives with myself and my boyfriend in Manchester and is just a puppy.
"I'll definitely be training her to lie down in the middle of the goals and stop the ball so I can take shots and get some practice in.
"That's one of my challenges during this period of staying at home.
"I hope everyone across the country also follows the rules and guidance and remains indoors so we can beat the coronavirus quicker and get back to playing football soon."
FC United's Cara Fields is 'itching to get back on the pitch' with a treble up for grabs