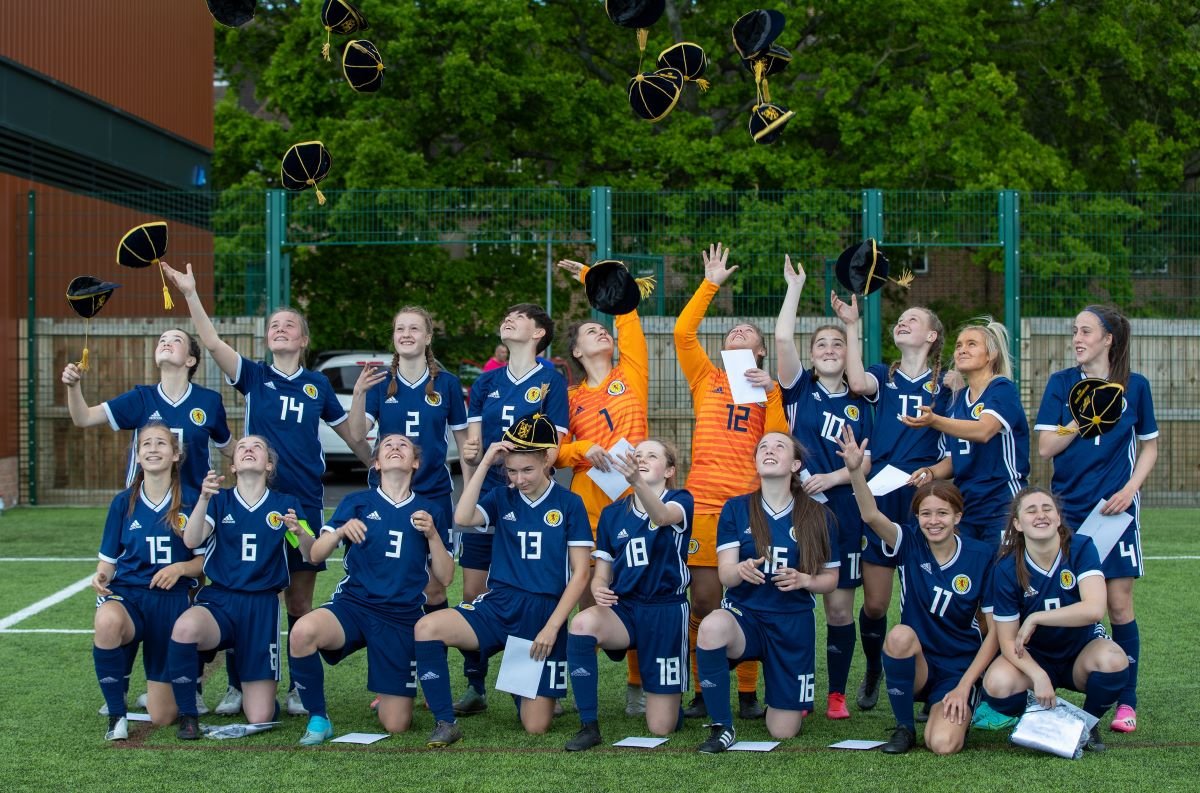 Scottish Schools FA U-15 Girls were 2-1 winners over their English 2019/20 team counterparts at Newcastle University.
It had been a chance for the age-group to make up somewhat for a cancelled campaign last year and Scotland took advantage with a first-half lead, following a strong run by Eilidh Austin and a cut back which Olivia Potter hit high into the net.
Scotland got a second goal three minutes after the interval, Gemma Watson winning a penalty and then comfortably converting it herself.
When England's keeper was caught in no-man's land Mikayla Wildgoose twice came to the rescue, heading Niamh Noble's long-range effort off the line and then blocking the follow up shot.,
The hosts were awarded a spot-kick of their own with 13 minutes to go and Poppy Pritchard put it away despite Annalisa McCann getting a hand on it.
A frantic finale then ensued, with Maya Schofield going close with a shot across goal, before the best chance fell to Pritchard's wrong foot and she sliced wide at the far post.
Markings on the multi-purpose pitch confused McCann as she carried the ball out of her area but the resulting free kick was put over the bar, followed instantly by the final whistle.