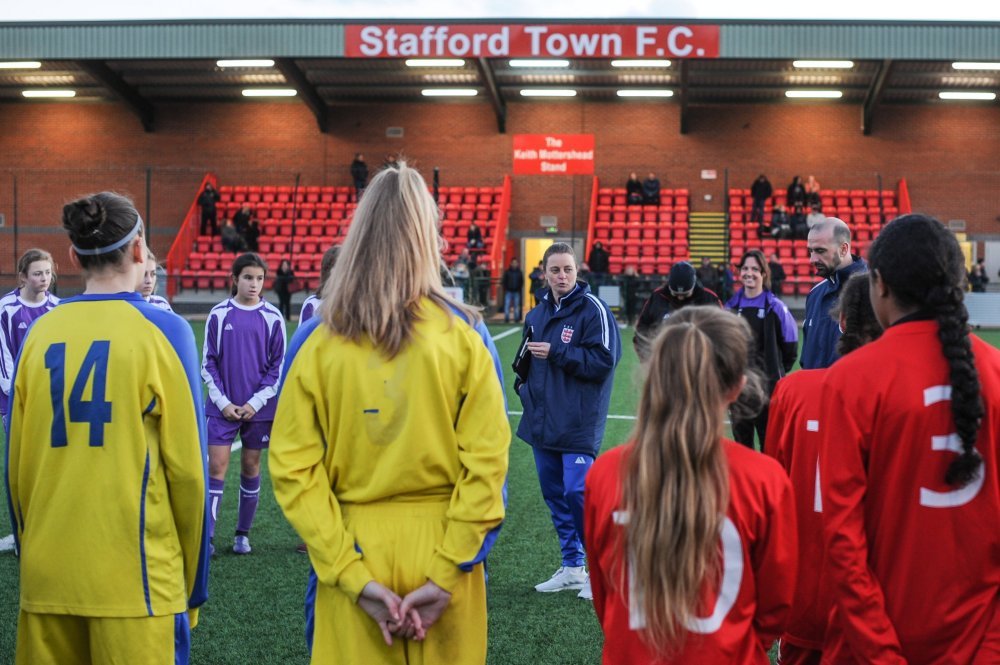 The ESFA concluded their search for their best schools footballers with the final England U-15 Schoolgirls' trial at Stafford Town FC on 15 December.
The English Schools FA say that the girls have progressed through a rigorous trials process from October until December to be finally selected to represent their country.
The schoolgirls were first nominated by their county sides to attend regional trials that led to the construction of four regional squads, the North, Midlands, South East and South West. These squads then went head to head in step two of the trials process and formed the North and South Squad that travelled to Stafford Town for the final step of the trials process.
Making it to the final stage of the trials is a huge personal achievement for all the girls who attended and something they should all be very proud of.
Phil Harding, ESFA Chairman said: "We are delighted to be able to name this year's England U15 Schoolgirls' Squad today. It's a fantastic achievement for these players to have made it through what is a tough trials process, to be able to go on and represent their school, their County and their Country for this year's International Season.
"On behalf of the English Schools' FA, I would like to congratulate each and every selected girl on their achievement and also pass on my thanks to their parents for the commitment and support they have also shown.
"Finally, I would like to congratulate each and every player that was selected to take part in this year's trials process and wish them the very best for the rest of this season."
ESFA England Schoolgirls squad:
Name / County
Tori Almond – Northumberland
Kate Oakley – Cheshire
Macey Bannerman-Lloyd – Middlesex
Sophia Poor – Leicestershire
Delphi Cole – West Midlands
Poppy Pritchard – Northumberland
Lucy Cooper – Dorset
Jessica Simpson – Lancashire
Rebecca Ferguson – Northumberland
Megan Sofield – Lancashire
Aimee Flood – Northamptonshire
Leonie Telford – Essex
Olivia Lowe – Nottinghamshire
Isabelle Wade – Greater Manchester
Katie McClean – Essex
Gemma Whitchurch – Buckinghamshire
Niamh O'Neill – Kent
Mikayla Wildgoose – Leicestershire
This final selected squad will go on to compete in some friendly matches in the New Year, including a game against the ISFA (Independent Schools FA) U-15 girls. They will then be involved in some preparatory training before their competitive fixtures at the end of the season in the Bob Docherty Cup.