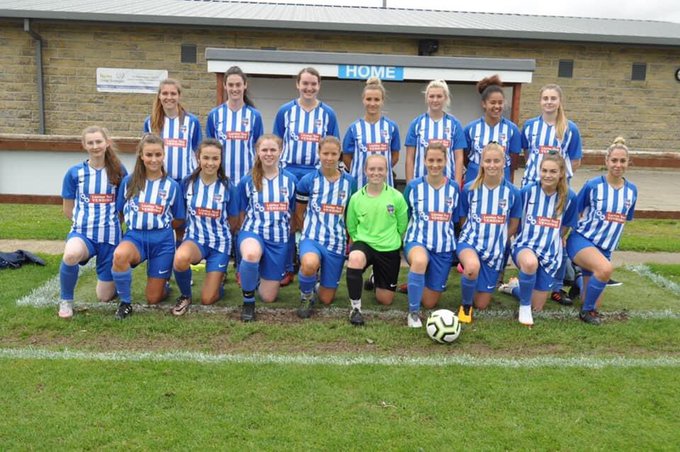 Life can throw many things your way when you least expect it, writes Lucy Wright, Staffordshire University (Sports PR & Journalism) and Media Assistant, Sandbach United Ladies.
When you first start a family, many would agree that sport tends to drift in and out of your life whenever you simply have the time to participate. Quite often our hobbies and the things that provide ourselves with some 'me time' have to be put on hold.
And then when you do finally get back into the sport after such a long period away it can, at first, be a very daunting yet exciting prospect, something that is extremely mentally and perhaps also physically challenging.
At Sandbach United Ladies FC, there are many players within the women's first team who have experienced exactly this and have come out stronger on the other side to return to playing football after years away from the game.
With almost three million active female players, football is the biggest women's team sport in England and no matter what your age is, or your ability, there are endless ways for women to get involved.
However, according to a report by The FA back in 2012, amongst the whole football community, both male and female, the percentage of women playing football drastically decreases by two thirds after they reach the age of 25.
Is this figure due to the fact that women around this age look to start a family, or do they perhaps believe that they need to focus more on their career?
Whether it is due to having children or down to a chosen career path getting in the way, it hasn't been completely easy for some of the Sandbach Ladies to make the decision to come back to football.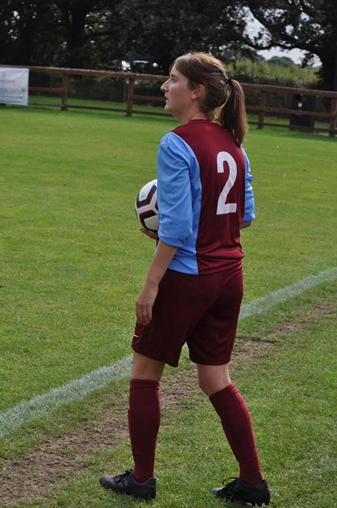 Former Crewe Alexandra player, Emma Landstrom, joined the first team in 2019 after deciding to go along to a social session within the club which encourages ladies who have once played football, to get back into the sport for recreational purposes.
However, after being approached by the ladies first team manager, Emma rekindled her love for the game at the age of 34, much to her own surprise.
Emma said: "I never imagined that after going to the social sessions, I would be playing for the first team.
"I feel proud. I am incredibly proud of myself every day and I am increasingly thankful that my husband persuaded me to just go for it.
"Sometimes I do feel guilty for leaving the boys to go to training and matches but I know it does me the absolute world of good.
"I believe I have gained so much confidence in myself and I am now a much stronger person because of it. It has taught me to ultimately believe in myself and my abilities."
For Emma, sport was predominantly put on hold as a result of having her children, Jack and Thomas.
After giving birth to her first child, she fell pregnant with her second two and a half years later, so did not manage to get back into sport until her eldest was five and a half.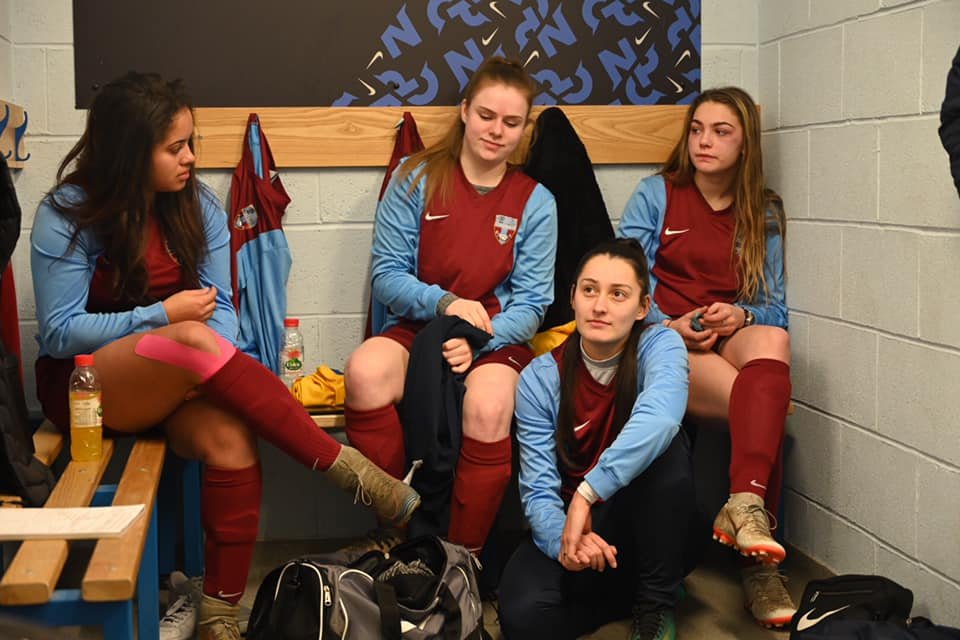 Emma said: "I had around 5 years where I did not play any sport at all.
"I was so nervous to get back into the game at first because it had been so long since I had last played and I wasn't sure what to expect or even if I could do it.
"I knew I would struggle with the fitness side initially, as I was older than everyone else in the team but I knew that was going to be the case because I was older than most and because I had kids.
"In fact, I had to work even harder to get back into the team and prove not only to myself, but to the whole squad that I was capable of playing to a high standard again."
The Sandbach United Ladies manager, Stephen Wright, noticed Emma's natural technical ability immediately and despite having been away from the game for such a long time, he said it looked as if she had never stopped.
Stephen said: "Emma's attitude both on and off the field is exceptional and her positivity truly really does rub off onto everyone else.
"She does the neat passing and always looks so cool and calm on the ball. If she had told me that she hadn't been playing football for nearly seven years, I wouldn't have believed her."
Both her boys, Jack and Thomas, come to watch every match that their mummy plays in and for Emma, what is most important is making her boys proud, showing them that you can truly do anything if you put your mind to it.
Emma said: "And here I am."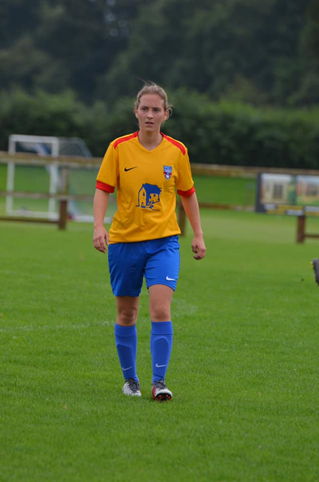 Similar to Emma, centre midfielder Lilo Leikauf joined Sandbach at the start of the 2019/2020 season after wanting to get back into the game after both giving birth and also deciding to change her career path.
The 25-year-old said: "I stopped playing football because I actually moved to England from Germany for 6 months and my plans were that once I returned home, I was going to simply start playing football again for my German team that I had been playing for.
"However, I actually ended up staying in the UK for a lot longer than expected and it was always clear to me that when I got the free time, I was going to get back into football as soon as possible.
"I then became pregnant and had to postpone my football plans a second time."
For Lilo, after giving birth to her baby boy Taro, football became the least of her worries and for the months that followed, she simply concentrated on adapting to being a new mum.
Lilo said: "There are huge psychological effects of having to leave your baby at home for a few hours so you can go out and play football and it is only if you feel like you are mentally ready to do so."
Still for Lilo, it was always incredibly important for her to not give up on certain things in life just because she had given birth to a baby. In fact, it made her even more determined to get back into football.
Lilo said: "After giving birth and taking the first step to start playing football again I soon loved getting out on a Wednesday night to go to training and have a little bit more me time after a very baby-focused week at home.'
"It is honestly so great to just get out of the house and have some time to myself."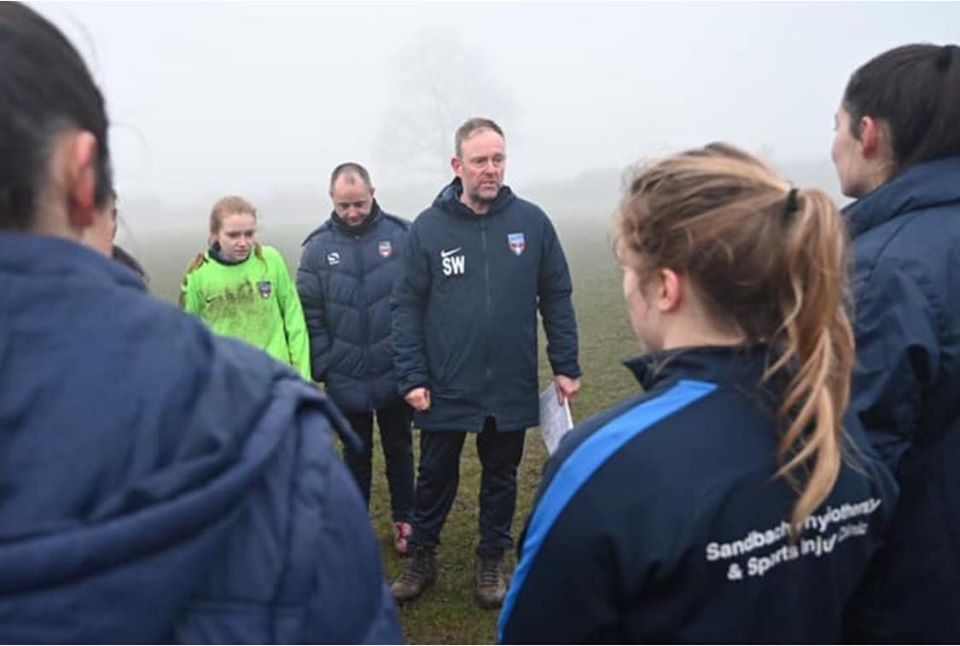 Stephen Wright said: "Similar to Emma, Lilo is one of those women who just comes to football and becomes immersed within the game.
"She is a credit to the team and is a true role model for anyone who believes they cannot get back into a competitive sport after having a baby."
So, although many women may be out there in the UK wondering if they can do it, if they can get back into the sport that they love the most, there is no reason why they cannot do so.
Whether it is having a baby, change of career, or even a new dog, it is important to not let anything hold you back and if you want to start playing football again at the age of 50, who is going to tell you that you can't do so?