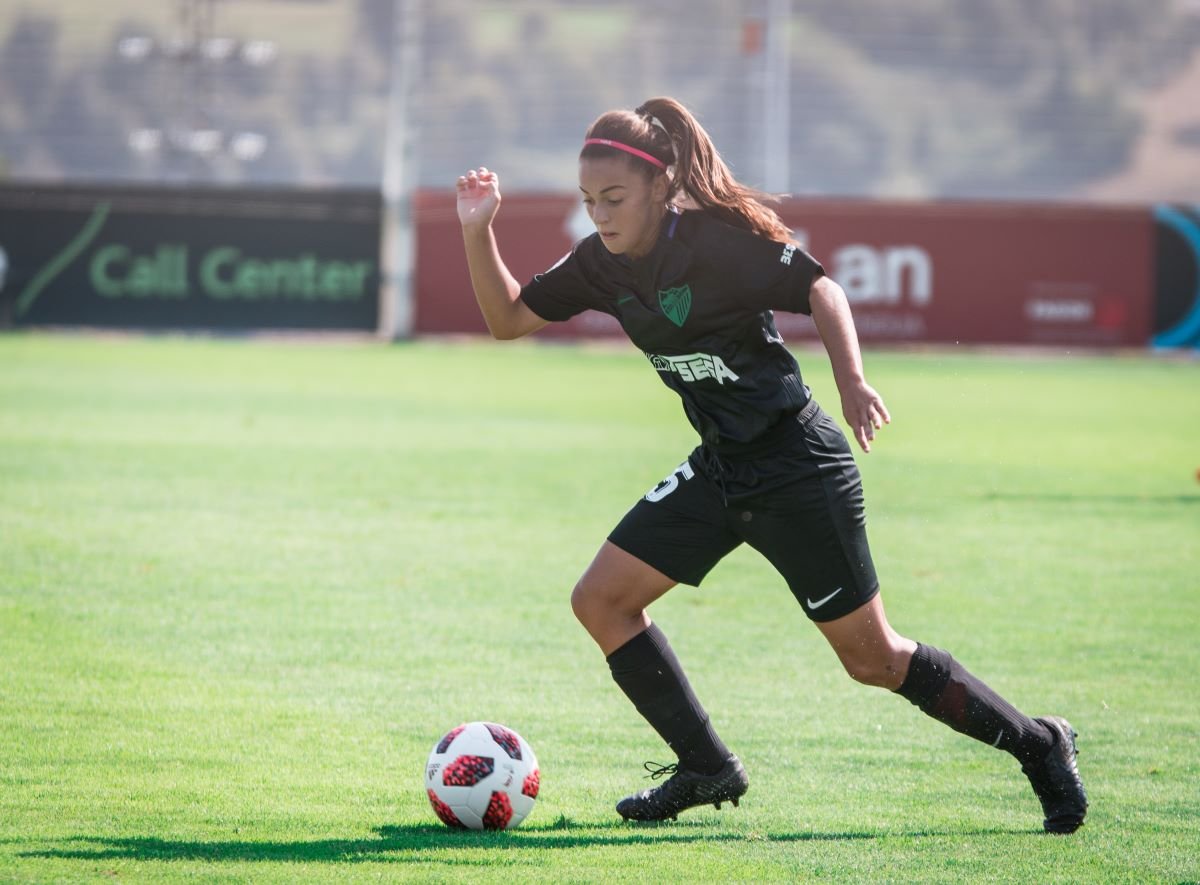 For Málaga CF co-captain Ruth Acedo, the last ten months have included more than her fair share of sporting hammer blows.
The versatile defender, able to play anywhere across the backline, first endured the pain of relegation with her beloved hometown club then, having decided to remain loyal to Los Boquerones despite top-flight offers, Ruth picked up an injury in pre-season that caused her to miss the start of the team's 2019/20 campaign.
ACL agony
Voted Player of the Season for 2018/19 by the club's supporters, the 19-year-old – hugely popular with fans for her speed, commitment and never-say-die attitude – was then hit by an even more serious setback in late October, rupturing the anterior cruciate ligament in her right knee in a training-ground collision.
"This week it's been five months since I was operated on and things are going well," said Acedo, in typically optimistic mood when speaking to She Kicks' reporter and fellow Málaga resident Nick Aitken. "It's the first serious injury I've had, so it's unfortunate it's a long-term one, but you've got to take positives from everything and I'm learning a lot from this experience. The difficult times we're going through make me want to enjoy everything more when I'm back playing."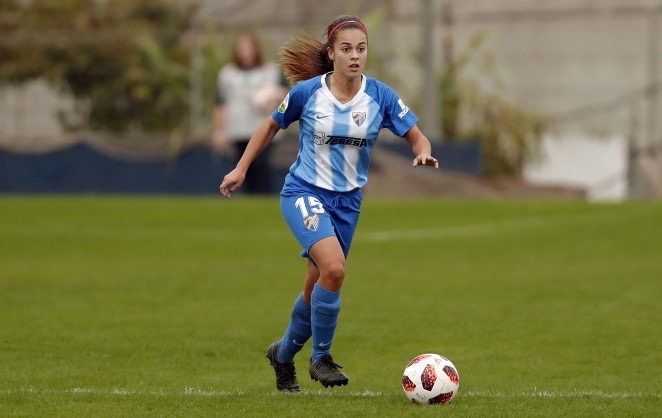 #StayAtHome situation
And of course, Ruth is not the only one missing football right now, with Spain having been in full COVID-19 lockdown since 14th March. "It's really important that we all stay at home, keep calm and be patient," said the tenacious central defender. "Football will still be there when all this is over, but right now the important thing is everyone's health."
A Nursing student at the Universidad de Málaga, Acedo explains that "we're being sent plenty of work for our degree course, and classes are being held online. Between that and following my rehab plan, I've got plenty to keep me busy! I'm lucky that I still live at home with my family, so at least we're all going through this together."
Much-changed Málaga
That united front is also in evidence at Málaga, now under the guidance of José Herrera and his assistant Nati Gutiérrez. Though results have not yet caught fire, with Los Blanquiazules fifth in the Grupo Sur of the Reto Iberdrola and 15 points behind leaders CD Santa Teresa, the atmosphere around the team has improved markedly since Herrera replaced previous boss Antonio Contreras – who left for Real Betis Féminas last summer only to be dismissed in December.
"It's clear that the team are really enjoying coming into training now. We're very lucky to have the new coaching staff, they work really hard and they're top-division standard," said Ruth. "I think the players are good enough to take us back into Primera too, but results just aren't going our way. We've been having trouble scoring goals, but I think that the coaching staff will take advantage of the break to solve that issue, so that once the league restarts we can try and finish as strongly as possible."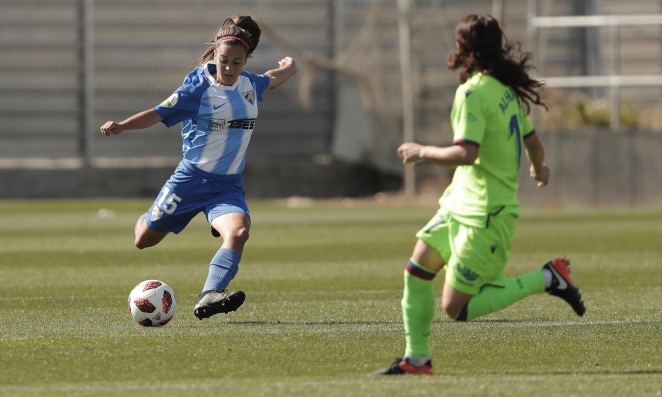 International ambitions
Ruth's absence has been another key factor, with the player, who does not turn 20 until November, widely tipped for a call-up to Spain's U-19s before her injury. Once she is back at the heart of the Málaga backline, does she harbour ambitions of representing her country?
"Right now it's not something I can think about as I've got to get back to form and fitness with my club, but if in the future I get the call from Spain I'd be delighted," she said. "I watched Spain at the She Believes Cup and thought they were very impressive. The gap between La Selección and the very top teams is getting smaller all the time, we've got so many talented players and I think we're on track to becoming the best in the world."
Foreign kicks?
Yet for a player harbouring international hopes, why did she decide to sign a new one-year contract last summer? "I had offers from Primera Iberdrola teams, but I'm very happy in Málaga and I was excited about the project the club was putting together. My family are here, I've got my studies to complete and, though I'd love to be back playing in the first division, I want it to be with Málaga if possible."
But what if MCF fail to win promotion, or a team from a major foreign league comes calling?
"You never know what might happen in two or three years' time, but moving abroad is not an option I'd rule out. I'm learning English as part of my degree, so that wouldn't be a problem, but right now all I'm thinking about is getting fit again and helping Málaga get back where they belong."
Interview transcribed by @onubacomms, experts in translating web & social-media content. Onuba Comms believe that everyone in women's football should have the opportunity to connect with their global audience.
Self-employed coaches face life 'on the brink' in Covid-19 crisis