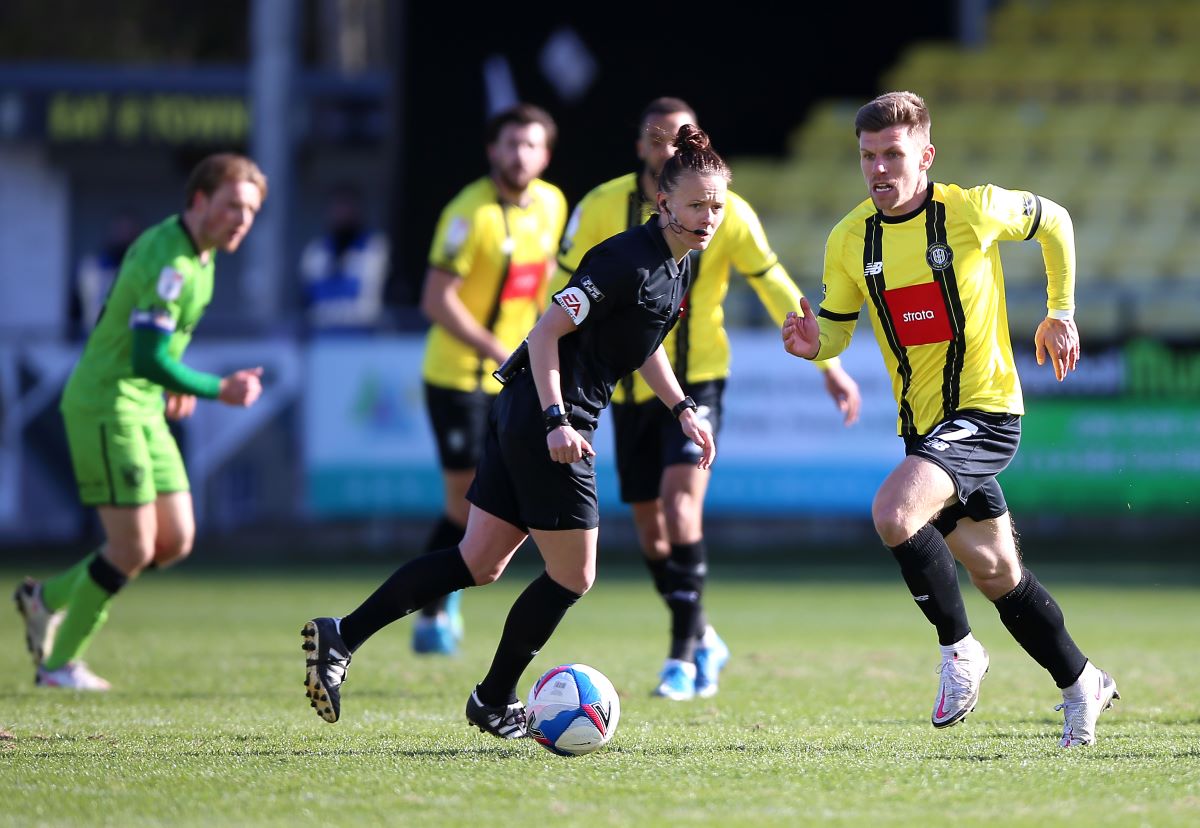 Rebecca Welch has become the first female to be appointed to referee an English Football League match.
She took charge of the Easter Monday EFL fixture in League Two, between Harrogate Town and Port Vale.
Although Welch is the first such female appointment, Amy Fearn did referee the final 20 minutes of a match between Coventry City and Nottingham Forest in 2010, when the original official was injured.
A footballer from a young age, Welch took up refereeing in 2010 and progressed to officiating games in the FA WSL, two Women's FA Cup Finals and several men's National League matches.
December 2020 saw her added to UEFA's elite women's list.