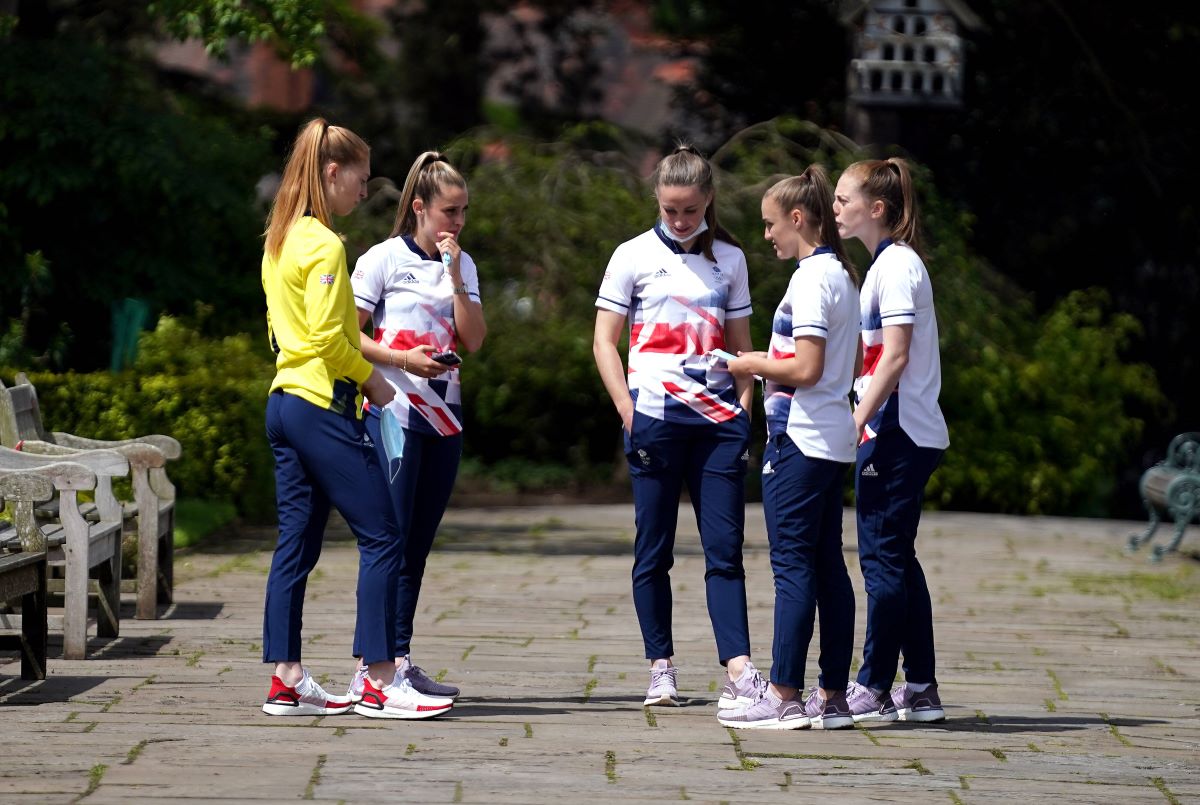 There was no fancy 'big reveal' on the day we finally learnt which footballers had made the cut for this summer's Tokyo Olympics. Rather, the names of Team GB boss Hege Riise's first-choice 18, plus four reserves, were announced before most people in Britain had eaten their breakfasts, writes Catherine Etoe.
It was an early start for the players too, gathering as they did at Birmingham's Botanical Gardens while the morning dew was still glistening on the grass. Ahead of them lay a long day, from trying on their new kit, posing for photos in a Japanese garden and 'meeting' the media.
It was a virtual affair for the written press, a host of players taking turns to sit in front of a computer screen for a marathon Zoom session. It took much of the day, so there's more to follow, but to kick us off, here are a few highlights from Arsenal stalwarts Kim Little and Leah Williamson and Chelsea's Sophie Ingle …
Kim Little played her part in Team GB's run to the quarter-finals at the 2012 Olympics. Capped 139 times for Scotland, the Arsenal captain tasted World Cup action with her country in 2019 and has enjoyed a glittering club career, winning titles in her homeland, Australia, the USA and England.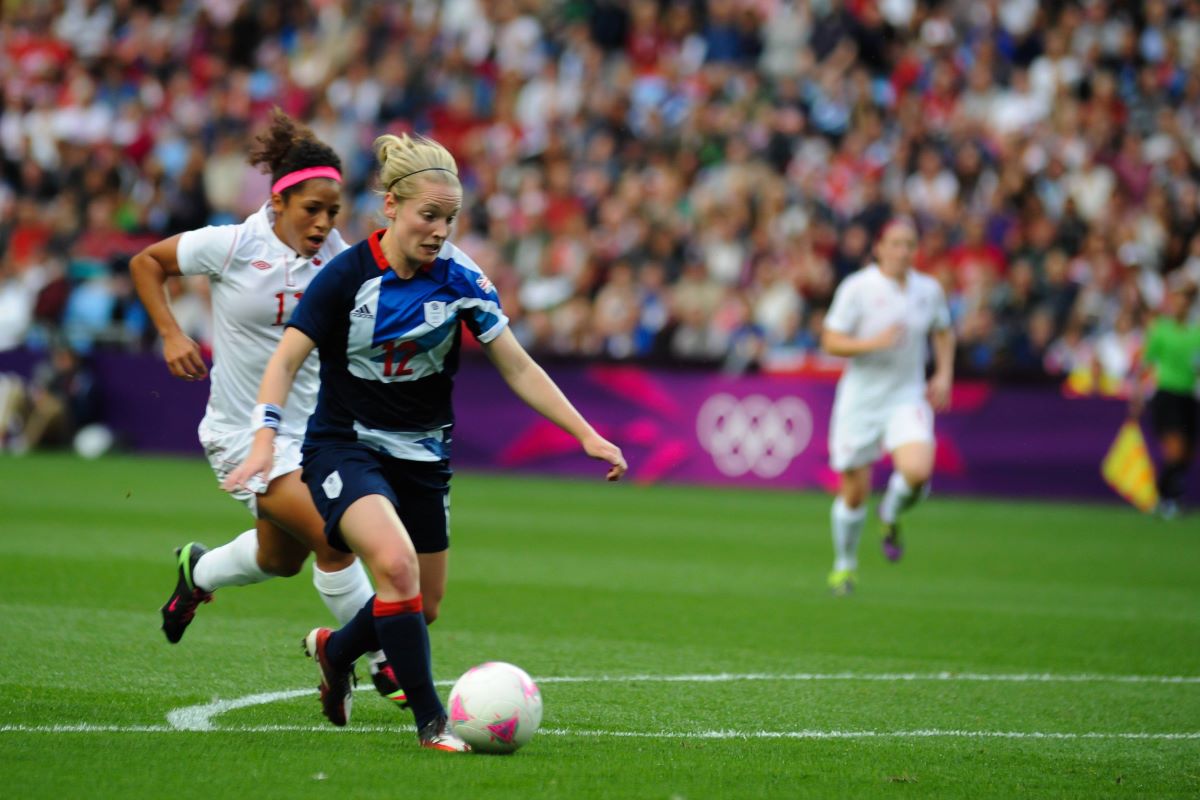 On her best memories of London 2012:
I was having a coffee with Ellen [White] and Steph [Houghton] and we were reminiscing a bit about 2012 and a lot of my memories are with them because I was playing at Arsenal with them at the time. Such great memories, some of the best I've had in football, playing in London, at Wembley, in Cardiff and Coventry as well. I just can't wait for that experience again.
On supporting those Arsenal teammates who weren't selected:
Yeah, of course. I've got some teammates selected and some not, and it's, yeah, been a difficult couple of weeks with that and trying to be respectful and supportive of players who weren't successful. You know, it's such a tough thing. It's such a small squad with all different players coming in, so it's been kind of mixed emotions in terms of that.
On playing in a majority English side:
It's a unique experience. As players playing in England, we've played with a lot of the players, so that feels, not normal, but it feels quite homely and like you know people.
On how she has changed as a person and player since 2012:
I'll definitely be more present as a 30-year-old than I was at 21. I think at 21 you just go with things and don't have that kind of perspective and presence day-to-day. So I will definitely try and be a lot more mindful of the magnitude of what I'm being a part of, not that I wasn't in 2012, but I think we can all say we'd have different perspectives from those ages.
On the chances of this Team GB side medalling:
We have a great group of players that have every opportunity to be successful at this tournament. We all would love a medal and especially a certain colour and that will be our aim.
Defender Leah Williamson is a life-long Gooner who has been at Arsenal since the age of nine. Crowned PFA Young Women's Player of the Year winner in 2015, the 24-year-old is a former captain of England's under-17s and has 20 senior caps for her country.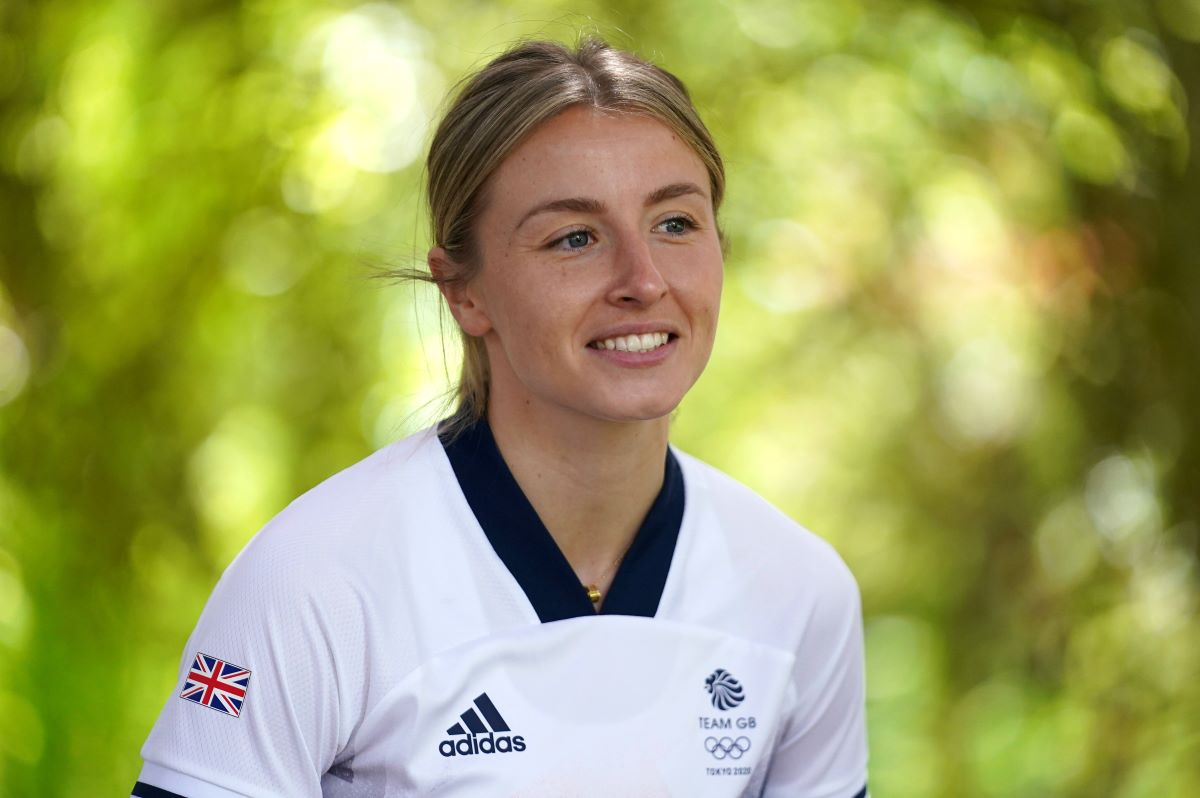 Leah on her mum's reaction to her selection: 
I just texted her saying 'I made it' and then the doorbell rang, and she'd driven to be outside my door with a bunch of flowers. She knows how to make an entrance, my mum, but it was lovely.
On Jordan Nobbs missing out:
It's really difficult. Me, Kim [Little] and Lotte [Wubben-Moy] have all been given a fantastic opportunity which obviously the other girls are very happy for us, but it does weigh you down, it's something you all want to experience together. I think it shows how strong a squad it is.
On their chances of success:
We'll be going to win it, why wouldn't we? We have to have those ambitions because of the talent that's in the squad.
On attending the London 2012 Olympics as a child:
We ended up in the Olympic village on Super Saturday. To be there when Greg Rutherford – who is also from Milton Keynes – is winning the gold medal inside the stadium, and I'm sitting on a park bench outside. We had no reason to stay, but we just wanted to be there and be in the atmosphere, and yes, it was probably one of the best days of my life.
On what she brings to the squad:
I'm coming into the squad with great fitness, I can play in a lot of positions, which I used to curse my managers for, but I suppose it's come in handy now. Maybe just a bit of something new. A ball-playing centre-half learning from those in front of me that are so good at what they do.
On sharing her Olympics with club mate Kim Little:
It's hard when people make it and people don't, but to be able to do this alongside Kim, who is my teammate but also a good friend, who literally I'd trust with my life. We're passionate about the same things, and yes I'm very excited to have her alongside me and I presume I'll be leaning on her a lot more than the other way around.
Wales captain Sophie Ingle, who was nominated for a Puskas award in 2020, boasts more than 100 caps for her country. Aged 29, she has played for Bristol Academy and Liverpool and since returning to Chelsea in 2018, has done her bit towards two league and cup doubles and a run to this season's Champions League final.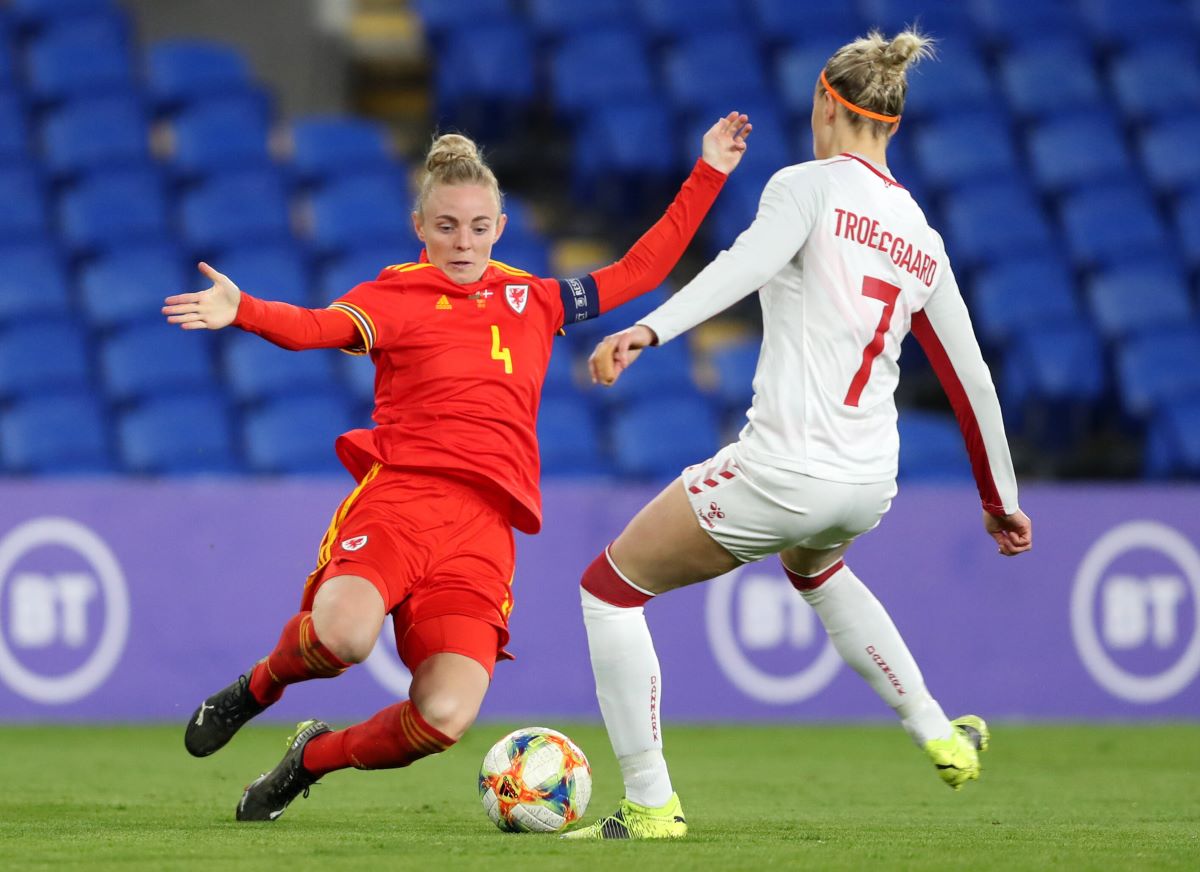 On getting the news that she had been selected:
Even when I got the email originally, I read it a few times before even letting my family know that the email actually said, 'you're going to Tokyo'. It's a crazy feeling.
On her first memories of the Olympics:
I just remember watching all the different sports and as a kid I liked to play every sport, it wasn't just football. I loved athletics in school, and just watching the range of sports, and I liked hearing the different backgrounds of where these athletes have come from and how they've got to where they are. But more so probably 2012 when it was in London. I was in Cardiff at the time so I went to watch a few of the Team GB games at the Millennium Stadium in Wales which was amazing.
On whether she ever imagined herself in a Team GB shirt:
No, definitely not. I'm still shocked to be honest that I'm in the squad. There's so many good players to choose from. I don't know, maybe I should back myself more, but I honestly didn't think I'd be in this squad. But I'm going to grab this opportunity with both hands and give it everything I can for the team and hopefully we go on to win gold.
On Chelsea boss Emma Hayes' reaction to her call-up:
It was the week of our build-up to the Champions League final so obviously we had a lot going on with club football and media so it was just a quick chat. She rang me after training to say she was really proud and that I deserved to go. She was just really happy for me, that I've put all the hard work in and tried to be as consistent as I can for Chelsea and she said the rewards are showing now.
On the concept of playing for Great Britain:
Every time I go for Wales I'll do everything I can to put our team and our staff in the best position we can to win games and inspire the next generation of kids coming through. It's the same for Great Britain. Obviously it is always tough that I will probably get a bit of abuse, maybe, because I'm representing Great Britain, but that will never take away from how much it means to me to play for Wales.
On her mum's reaction:
She kept saying down the phone 'I knew you'd go, I knew you'd go'. I was like 'well I didn't, so maybe you knew something more than I did!'