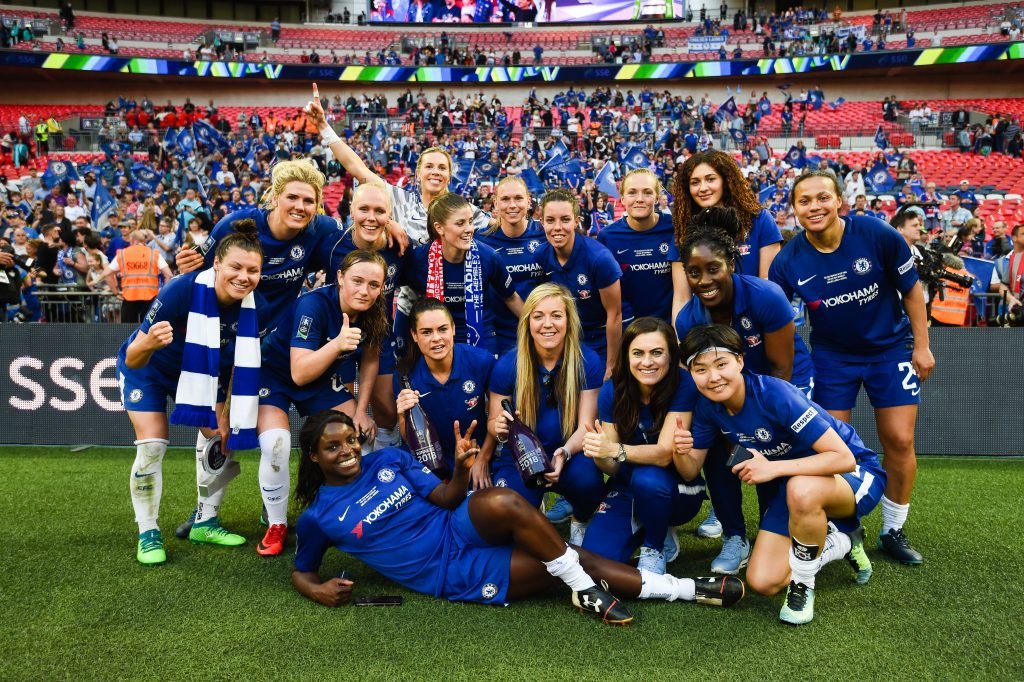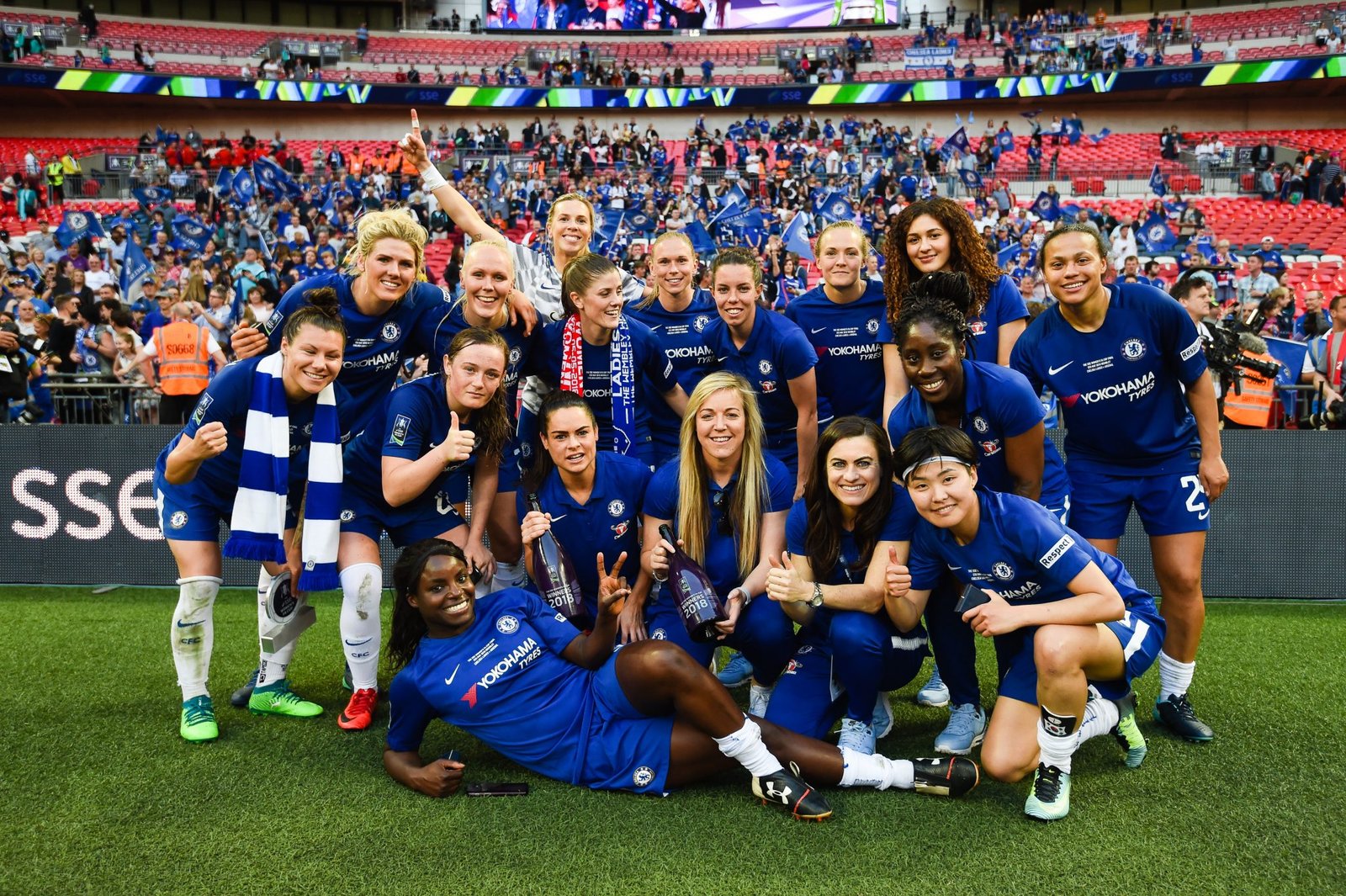 With three World Cups, three Euros and the 2012 London Olympics under her belt, England and Chelsea forward Eni Aluko is no stranger to big occasions in football. This was her sixth FA Cup Final and she very nearly netted her team a fourth goal with a ferocious strike, after coming on as a substitute, in their 3-1 win on Saturday. There's still a league double to play for but we spoke to her about the joy of her fourth FA Cup win, pushing for prizes in Europe and for a starting place in the team…
On trophies won so far, and breaking new ground in Europe with Chelsea this season, where being part of this team ranks in her career:

Yeah I mean I think it's safe to say my time at Chelsea has been the most successful of my career. In previous clubs I've always finished second, or just nearly got there, but when I came in 2012 I just wanted to win. I was obsessed with winning and here I am. This is now my fourth FA Cup trophy, the second with Chelsea, at Wembley, and I'm just really proud and really blessed to be adding to my trophy cabinet with a team of friends really; amazing people that I really care about. I just feel really happy.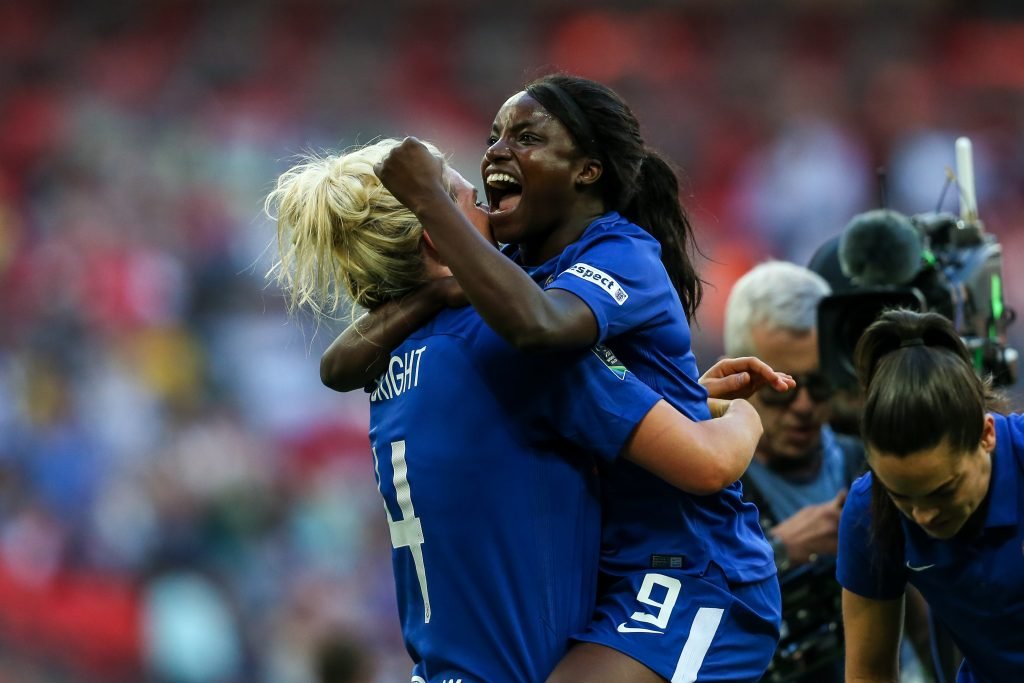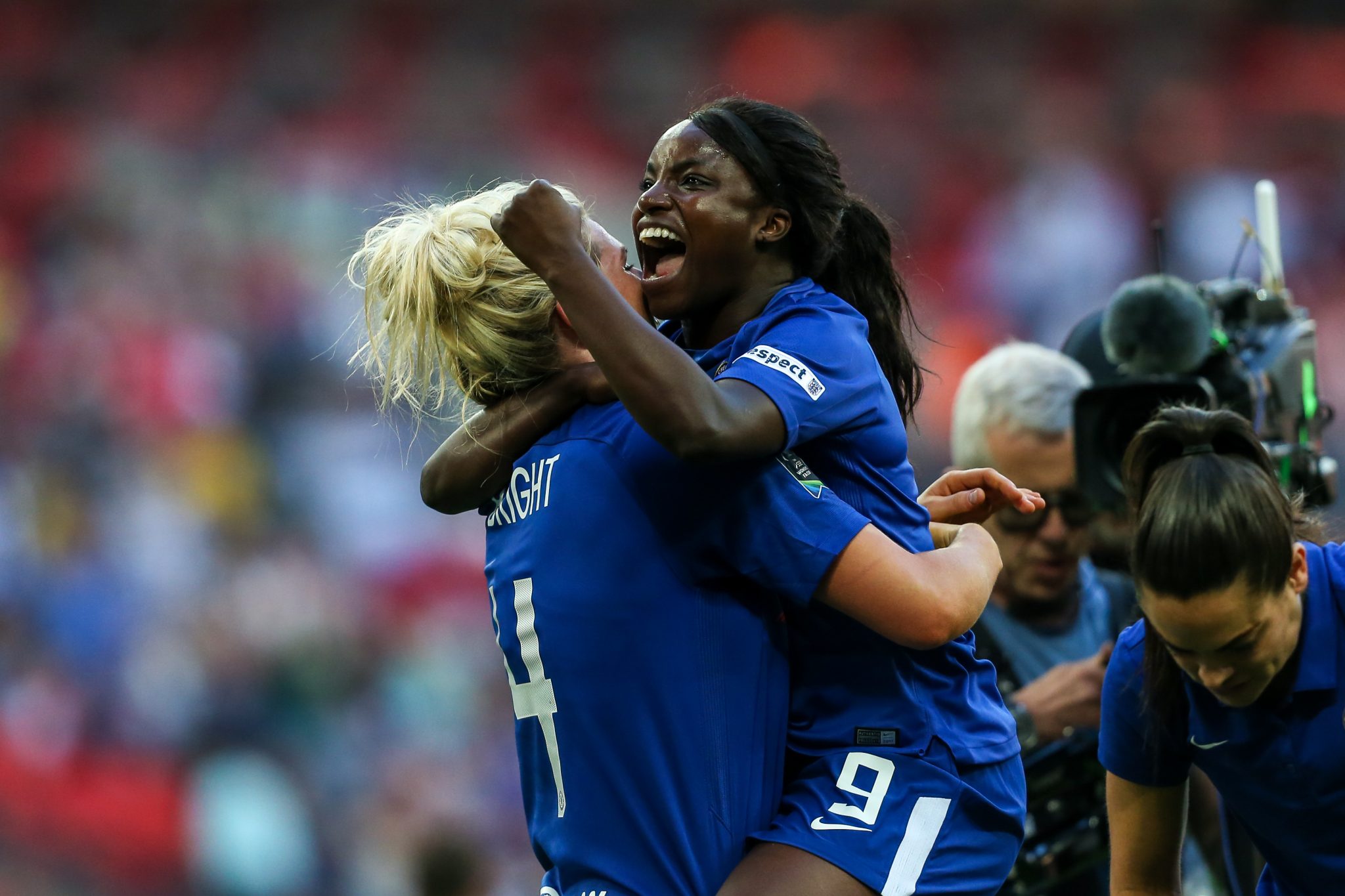 On whether the feeling of being an integral part of this Chelsea team draws similarities with the Charlton team which she won her first FA Cup trophy with in 2005 v Everton:

It does very much so, and when I went out at Charlton and scored the winning goal, I was 18 then, and for me, that was the best day of my life. I only wanted more from then on, and here I am all these years later, still delighted to have won another trophy with Chelsea. I'm just really pleased to be part of a successful team, because I think so many teams are good teams, but not necessarily winning teams. It's that push to keep winning and winning and winning that's the most important thing.
On whether her family, particularly her brother Sone, who has also played at Wembley before, with Hull a couple of times, were at the game:

No, he wasn't unfortunately, but he would have watched the game or watched the highlights. I mean my family, we're just so blessed. My mum almost takes it for granted, coming to Wembley! She's been to Wembley a few times to watch me and Sone play, and it's just an amazing blessing to be winning here at Wembley in front of so many people.
On the difference between this talented Chelsea team and those elite European teams in the UWCL and how close they are to them:
Well it's a hard one to answer, because I think when you get to the semi-final you're close, but when you lose you're quite far away. You've just got to keep pushing, this club needs to keep pushing, keep adding pieces to the team, keep pushing the mentality, keep pushing standards, standards in training, standards on the pitch. I think this is one of the best teams I've ever been part of; we're genuine friends, we genuinely care about each other and I think that's an important thing. For me, my teammates have been a huge rock for me in good times and bad times. I think that's all the elements to a team that eventually goes on to surpass expectation. It's not going to be easy; I think the rest of Europe are strengthening as well, so we've just got to keep pushing that mentality. Those occasions like today, when you win and you get over the line, that helps as well; it builds confidence and builds that winning mentality.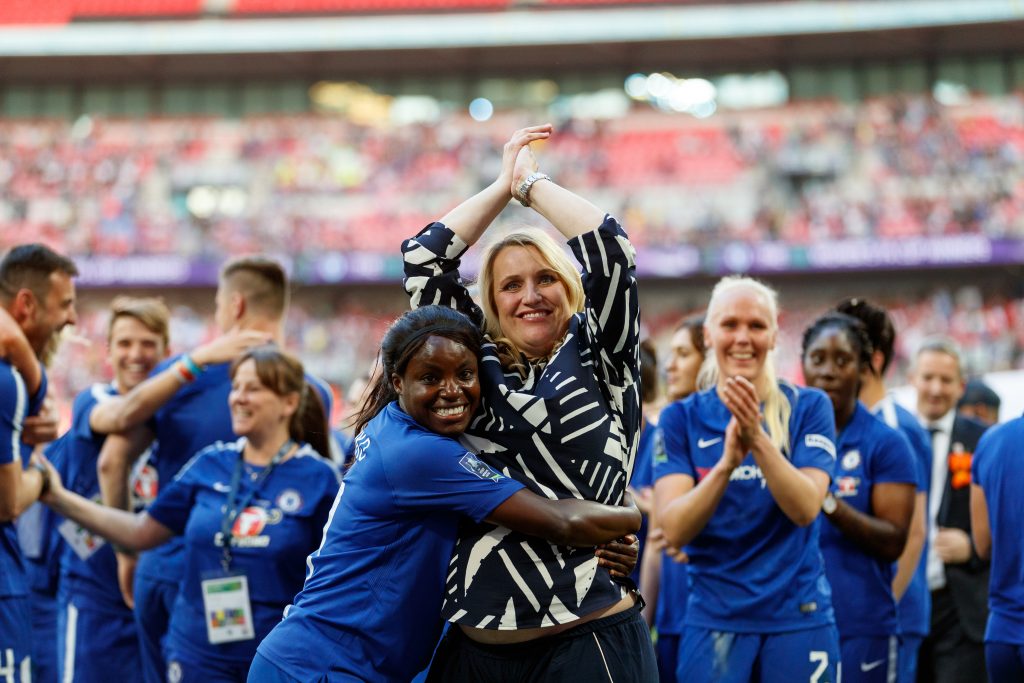 On personally, how much fire is in her to win back that starting place or whether she is just letting things happen and considering the future:

I think as a footballer, you can only do so much, and at the end of the day it's a manager's decision. One of my mantras this season has been just to stay ready. Use training as a confidence booster for me, use training as something that always prepares me for any decision that the manager makes. Obviously, I'd liked to have played more this season, and I think I've got a decision to make now whether I stay at the club and continue fighting for my place, or I look for another experience. I think when you win trophies, it's easier I think to walk away, because I can't think of any better experience than a league trophy, 2015, two FA Cups now, semi-final of the Champions League – my heart is full. So, it's not a case of fighting, it's saying 'what more can I do in my career that's gonna fulfil me and when I retire, make me happy and make me believe that I've done everything I possibly can to make my family proud?'