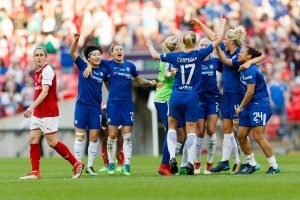 She's seen success at Wembley before, winning gold with the USA at the 2012 Olympics but this time the right winger and women's footie legend that is Heather O'Reilly, was on the losing side with Arsenal in Saturday's #SSEWomensCup Final. Disappointed but not downbeat, she soaked in the occasion but is determined and confident that more silverware is on the horizon for the Gunners. Here's a snippet of her thoughts after the game…
On where the game was lost:

Chelsea's a great team, and they had some moments of brilliance. They scored very good goals, I think they controlled the tempo most of the game, but it was a well-played match by both sides.
On being part of great teams, (USWNT, UNC – who won two national colleage championships in her time there – and the 2009 WPS (Women's Professional Soccer) Champions Sky Blue) and how much of that, mainly the small details, that she is able to pass on to the team:

I think that everybody just tries to be themselves and that's what I've always lived by. I think that I always try to train hard, I think that I always try to stay positive, do whatever role I'm given to the absolute best of my ability, and I think all those good habits usually lead to success, so that's all I try to do.
On where playing in a Women's FA Cup final at Wembley fits into the many great occasions in career:
It was a tough result but the occasion was spectacular. I was really trying to soak it in. It was a really special event, so this ranks really high in my career in terms of the spectacle of it.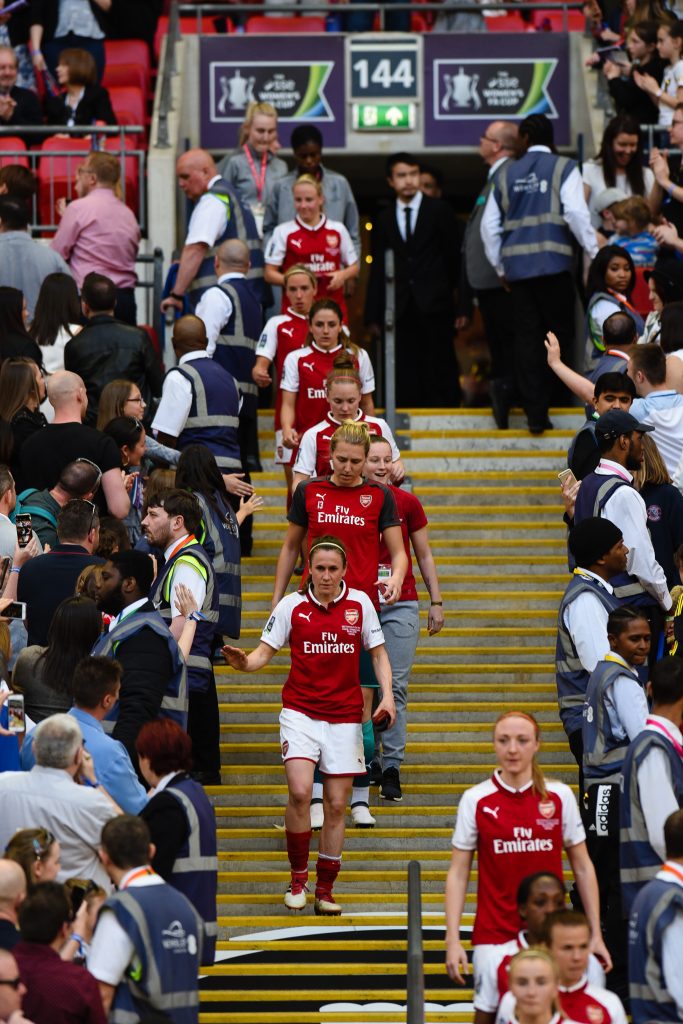 On how far away the team is from winning silverware regularly again:

I don't feel we're far away at all. Obviously, we have one trophy already (Continental Cup) and we were in the final of another one, so we're right there. I think we're competing with the best, Joe [Montemurro] has really tidied a lot of things up, and the sky's the limit for Arsenal.