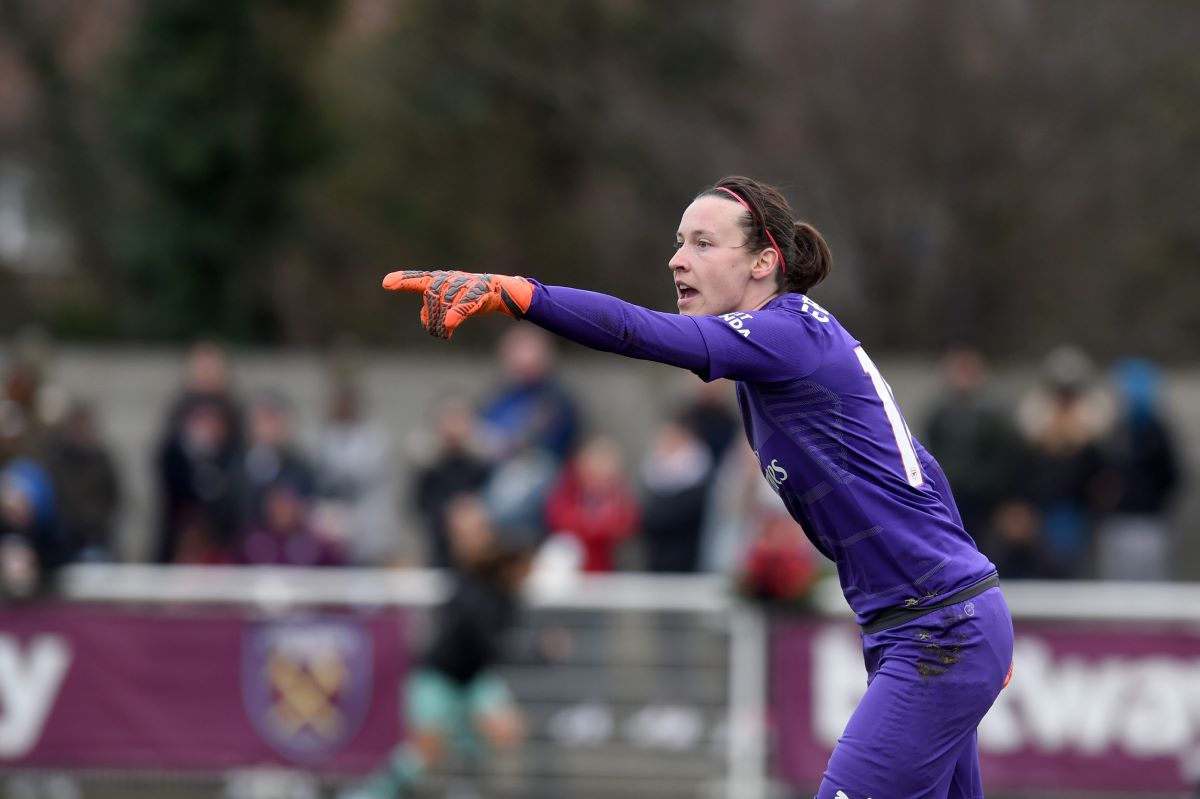 Being a goalkeeper can be the most unforgiving of positions, with any error often leading directly to a goal, while within the game there remains a long-standing reluctance on the part of coaches to rotate their custodians – a situation that can lead to players spending large swathes of their careers on the bench.
Yet these concerns are minor when put into the context of Pauline Peyraud-Magnin's recent experiences, with the France shotstopper – who has just announced her departure from Arsenal WFC after two seasons – having been struck down with COVID-19 earlier in the pandemic.
In a wide-ranging interview with She Kicks' Nick Aitken, Peyraud-Magnin discussed overcoming the virus; the power of the women's football brand; her online image; differences between English and French football; and why perceived failure can set you up for success.
She Kicks: First of all, we've been very pleased to hear how you overcame coronavirus. Are you back to 100 percent now and has being in that situation made you reflect on your life and career objectives?
Pauline Peyraud-Magnin: Yes, I'm back at 100 percent thanks, though when I was ill they were ten very difficult days. I wouldn't wish it on anyone as it wasn't an enjoyable experience at all! It is something that makes you think, though, and it has encouraged me to keep living and enjoying each day as if it were my last. It's also reminded me how lucky I am to be doing the job that I'm doing, but it didn't affect my career objectives – I'm just looking forward to getting back on the pitch again as soon as possible.
SK: Is it tougher for a GK to stay fit and keep their skills sharp in lockdown than an outfield player?
PPM: No, not really. It's just about being able to listen to your body and work consistently to stay fit and athletic. I'm training every day to make sure I'm ready to be back in action as soon as possible, while I also watch what I eat and try to stay mentally strong.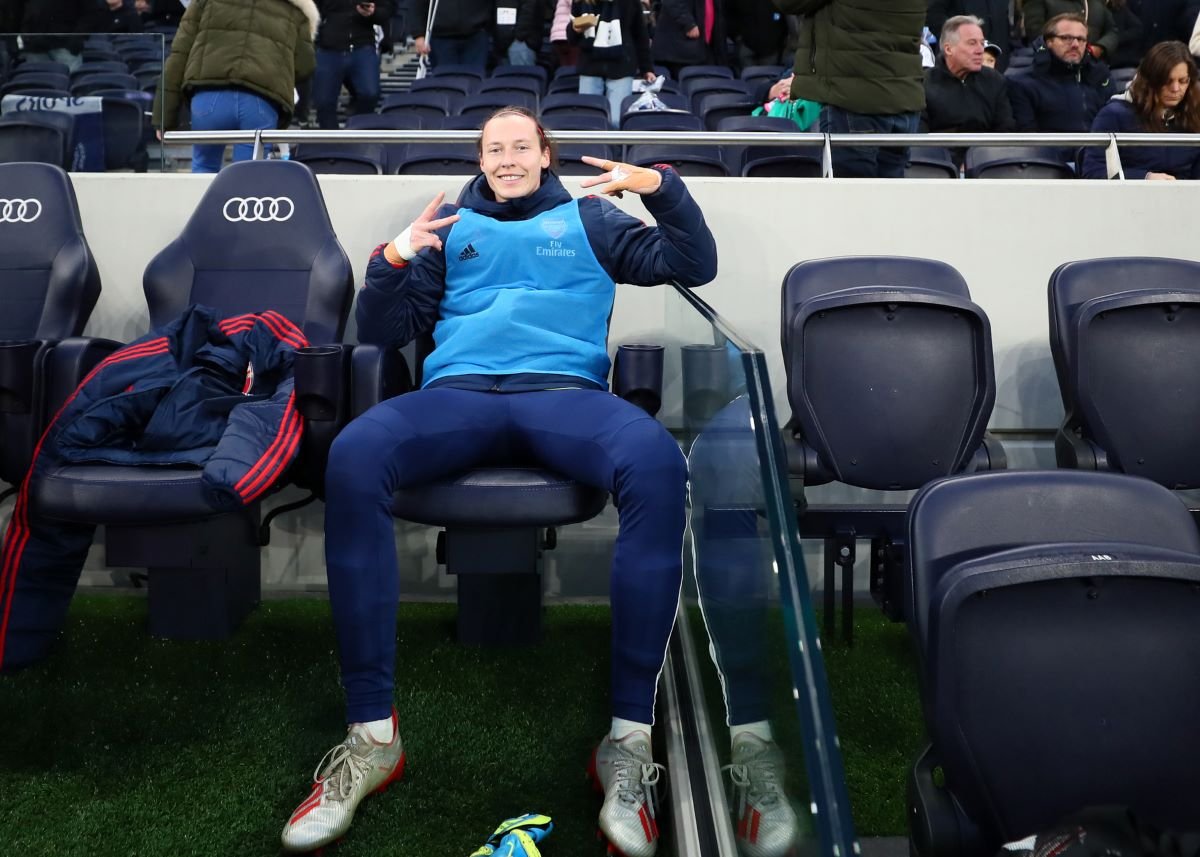 SK: You've enjoyed a long career in football and have played in France and England, as well as at international level. From the point of view of the fans, sponsors and the media, what do you think is the main selling point of women's football?
PPM: In my opinion, one of the major things that's so attractive about women's football, especially for the fans, is how approachable we are. We always take time at the end of the games to take pictures with the fans, sign autographs and chat with them. In England, football is a passion for almost everyone, and I think that people do not especially care if they watch women or men, as long as they can watch football. It is not linked to gender, but to the sport itself, which is an institution in England and part of the English DNA. This gives more importance to women's football and makes us want to be even closer to our fans, and I think that it is what they enjoy as well. When it comes to the media and sponsors, I think that what appeals to them is that we are 'natural' and don't try to be someone we're not.
SK: You've just spent two years at Arsenal, competing in the FA Women's Super League, a fully professional competition, which is not yet the case with the French top flight. Which were the main differences you found between the two?
PPM: Well, as I joined Arsenal from Lyon, I had already had the chance to train and play in a professional environment, which is not the case yet in all top-division clubs in France, even if it is coming. That is in contrast to England, where all the first-division clubs are fully professional. When you're professional it changes the 'rhythm' of training, as you can be fully focused on football and don't have to worry about finding another job to pay your bills. On the pitch, football is more physical in England, and as part of training we do more gym sessions, for example. In France we put more attention on tactics from a very young age, which gives us a very good tactical grounding when we're older.
SK: Looking back on your time in the game – having played for Lyon, Issy, Saint-Étienne, Marseille and Arsenal – how has the sport evolved since you started?
PPM: I started playing football in 2002-03 and I had to play with guys, because there were not enough girls playing to have a women's team. Now there are many female teams and that is a big change. I joined Lyon's women's team within two years of starting playing, which was a lucky break! Women's football didn't have much recognition and it's great how people like OL President Jean-Michel Aulas have done so much to change that, by building a very strong women's side.
In terms of attendances a lot has changed too, as a few years ago it would have been impossible to see a full stadium, while now clubs and national teams around the world are beating record after record! Also, a few years ago women's football was barely broadcast on TV, but now you have Canal+, one of Europe's biggest sports channels, with the rights for the French D1 Arkema, and the WSL is broadcast by BT Sports – the FA has even created an app to be able to watch the games!
And something else that may seem a small detail, but has made a big difference, is that we now have jerseys and shorts that are designed for us and are not tailored specifically for men. For me this has been a revolution, as has having our names on the back of our jerseys.
SK: Last year, you were part of the France squad at the 2019 FIFA Women's World Cup. Did the tournament leave a significant legacy for women's football growth in France? Do you think the time is coming for you to be your country's first-choice keeper?
PPM: I've not been living in France so it is hard to say what the legacy has been, however, when I go back to France to play for the national team, the stadiums are almost full, despite playing in much bigger stadiums than we did before. So, with the national team we can feel this growth, but I'm not in a position to say what's happening at grassroots level and in the French league.
Is it my time to be France's No1? I hope so! I don't know when or if that day will come, but I really hope so and I'm giving everything I can to achieve it. It's what I train for and battle for every day.
SK: Your Instagram account has grown rapidly in terms of followers, to nearly 12,000. How important is it for a football player to look after her online image and personal brand?
PPM: I think nowadays it's essential to be present on social media, to promote women's football and show the positive aspects of it. People identify with sportspeople, and even more so with football players, since it is the most-watched sport in the world. So it is important to convey a positive message, because a lot of people look up to us. For me personally, my 'image' is not my priority, but I always try to be myself, and give people the chance to get to know me the way my friends know me. I don't change who I am when I'm dealing with the media and I genuinely think that the image that women's players give online is very close to their true personalities.
SK: Last but not least, can you think of an example of how a failure, or what at first seemed to be failure, set you up for later success?
PPM: Yeah, when I left Olympique Lyonnais the first time, for a few months I thought that I had failed, and that I had made the wrong decision. But I was wrong and, in fact, that move away was the beginning of my success. I had to take a step down to get back onto the road that's taken me to where I am today. Never giving up is something that is part of who I am.
Interview brought to you by @onubacomms, specialists in multilingual digital content and promotion in women's football.