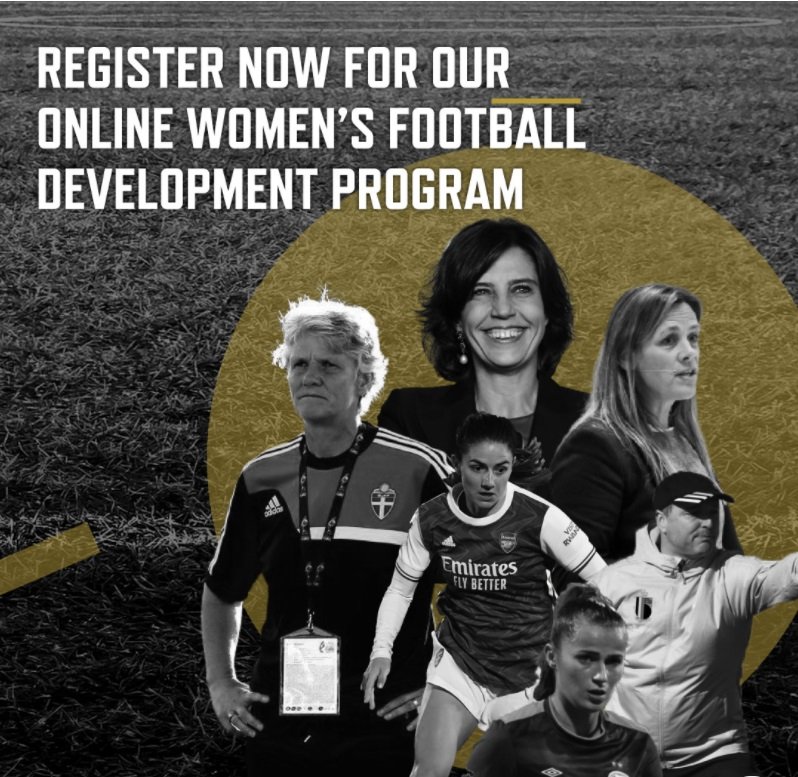 Are you interested in HOW to run a women's football club, academy or league with the resources you have?

Do you want to strengthen, define or redefine your strategic plan, football philosophy or the individual development of your players?
---
START AN EDUCATIONAL JOURNEY SPECIFICALLY DEVELOPED FOR PEOPLE IN WOMEN'S FOOTBALL, WITH DOUBLE PASS, TODAY: ➡️ Details here.
---
This program will help you to run your Academy, Club, League, or Federation more efficiently and it will help you to overcome some of the particular and unique obstacles that women's football faces.
Take up the challenge for your organisation and yourself and create an optimal ecosystem for the development of both the team and the individual players.
With 15-years of expert experience in developing football talent, worldwide, Double Pass offers a complete package composed of the topics Club & Academy management, Football Philosophy and Team Development, Health & Performance and Individual Development.