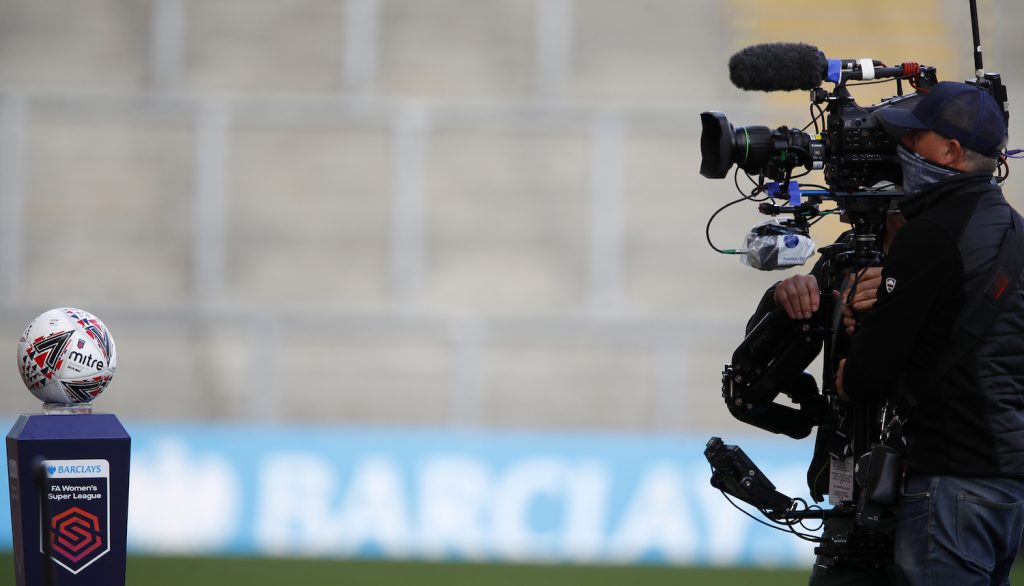 By Chris Brookes
"What an advert for women's football!" Surprisingly, you never seem to hear 'what an advert for men's football' when there's a goal-filled, dramatic game being shown. 'A great advert for the Premier League, the Championship etc.' most definitely, but it's never the men's game in general supposedly being validated by the fact we've got an enjoyable match. It may seem minor, and men's football as a reference point is well worn, but as of a fortnight ago, we're now talking about a sport with a three-year, multi-million-pound Sky Sports and BBC deal for the FA WSL. So why does the women's game need to feel 'on trial' to viewers?
Now fully professional across much of the highest level in numerous countries, the game's refereeing standards are typically cited as needing to be raised with it, but the same can be said for various elements of the broadcast coverage. It isn't a quirky new fad just because the mainstream has only recently discovered it, the game has decades of modern heritage, meaning a subject that requires specialist knowledge in order to present to an audience with authority. It's not about the standard of individual broadcasters – there are many good, even superb ones involved, in what is undoubtedly a multi-faceted and extremely challenging job – it is about the women's game needing and deserving genuine experts to communicate it to the public. Why would anything less be acceptable? It is possible to avidly follow women's football and men's concurrently, along even with other sports, so a mere passing interest in the women's game is simply not enough to do it justice on live coverage. The women's game isn't something you can get to know in a month or a year; the whole package of the culture that surrounds it, its circumstances, its idiosyncrasies, is unlike any other sport. There are some terrific examples to be found in its broadcast coverage at present, but too much suggests that not enough is being done across the board to seek out those who truly know and follow it intently.
It becomes apparent pretty quickly if someone on screen or on commentary doesn't know the game beyond a surface level, and you can usually bet on the type of details that will be used as a substitute for deeper understanding. With the first time a player is mentioned during the game, particularly with subs coming on, what tends to follow is like a frantic reading of a collectable player card fact file. In essence, what can be pulled together from a Wikipedia/Google search. At least it brings back a fond Blind Date Saturday night TV vibe. 'Number 3, what's your name, where do you come from…how many international caps and major honours have you got?'
Here comes that men's game comparison again, but I'm struggling to recall hearing on commentary where Bruno Fernandes went to school and the youth tournaments he played in when he gets the ball. It doesn't happen because it isn't assumed that the viewers know nothing about him. I want to hear how Ji So-yun is managing to exploit the opposition in this game, not how she got to an Under-14 final once. Extra points as well for throwing in something the player or manager has said in an interview which actually bears no relevance to this game.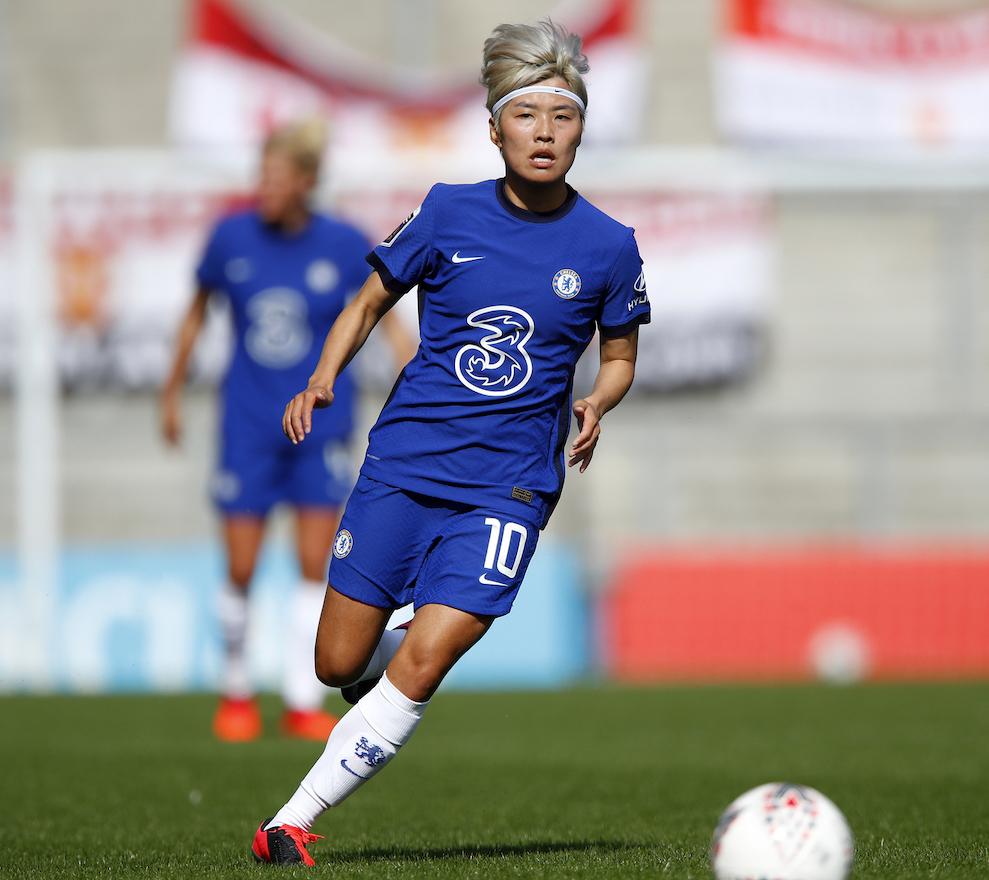 The marketing cliches are always a good bet, too. 'Women's football is really growing now', which also seems to be a favourite of taxi drivers (the polite ones) when they hear why I'm in their town or city during a tournament. Of course there are kids watching it and looking up to what they see, but women's football is a lot more mature than many companies or associations seem to think ('just make everything pink and stick a ponytail on it'). What about the actual, you know, adult fans? *gasp* To repeatedly talk during a live match about players being role models for children and the game growing only actually ends up patronising it. A professional sport almost being referred to like it was a kid having a go at doing the cooking for the family. 'Well, they've burned everything, but they're getting so much better!'
Players' names can be a tough one, because various nationalities on show brings the dilemma of going all-in with the authentic pronunciation (which can be jarring to viewers who find it pretentious), or simply Anglicising it. What is for sure, though, is that repeated errors this season like referring to one of the best forward players in the world as 'Christian' Press is inexplicable. Mainstream coverage of a USA v England game the other year also brought out the corker that a player's club was apparently the 'New York Red Flash'. Western New York Flash, Chicago Red Stars – the real answer was in there somewhere. Anyone can make honest mistakes, and there is nobody who feels it more than the commentator themselves, but clangers to that extent don't happen if you properly know the subject and aren't just applying notes. It continues to be incredible as well to be told how there's no diving (try again…) and no dissent (definitely try again!) in the women's game.
The punditry from current and former players is genuinely uplifting and brilliant. The likes of Karen Carney, someone with a more intricate understanding of the game's components you'll be hard pushed to find. Alex Scott and Lianne Sanderson's impassioned, incisive input after the hugely disheartening 2-0 defeat for England to the US in last year's SheBelieves Cup, meanwhile, resonated strongly with me and felt like exactly what can drive coverage forward. There are so many more English examples deserving of mention, along with others like Jess Fishlock willing to say something honestly impactful, while club management's potential gain will be co-commentary's loss when it comes to Jayne Ludlow.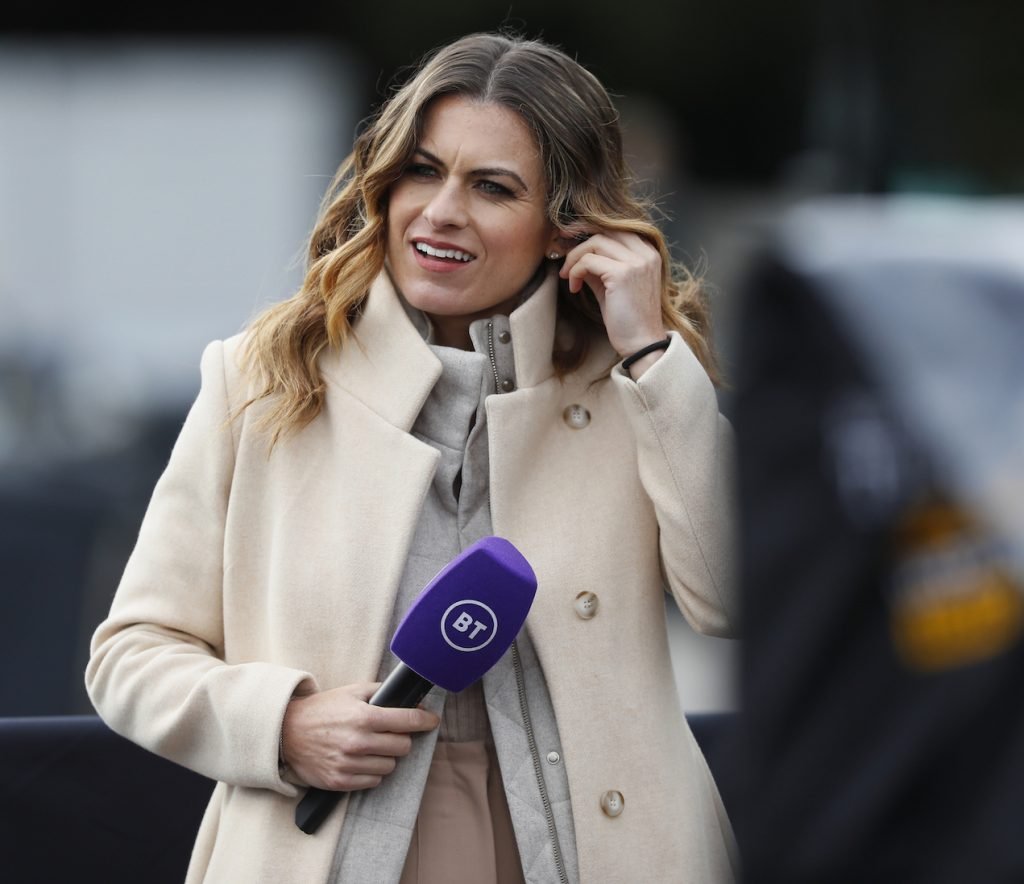 It is easy to forget how dramatically different being able to watch all these games is. A decade ago, six live televised matches were announced for the first WSL season, and a weekly highlights programme on subscription sports channel ESPN. I'll always remember the 2012 FA Cup final on Sky Sports being relegated to the red button after it went to extra-time and penalties, because there was another programme starting. Much has changed for the better, but it is time to do away fully with the 'this'll do' mentality that women's football has had to put up with far too often in the past. It isn't fine for its highest-level coverage to be led by those just learning as they go, and for anyone involved who believes it is, it says everything about the ways of thinking that still need to catch up. As happened in a major game last year, a presenter effectively admitting on air that they know nothing about the point they just made to a player in the studio isn't good enough, regardless of how accomplished a broadcaster in general they are. You shouldn't feel as a viewer like you couldn't trust the person fronting it to reach the £200 question on a women's football Who Wants to Be a Millionaire?
There is a lot to be said for the way in which off-field parts of the sport are currently changing. What I will say is that it has no obligation to sit by and automatically accept everything that exists in men's football being shipped in. The women's game doesn't have to accept the abuse culture, or welcome in outlets with a history of bigotry and deliberately destroying lives and communities, as seems to be happening. Somehow that doesn't quite fit with a game to 'inspire the next generation', does it? Will the sport become bombarded with betting ads? There is plenty that is ever-changing and elements that should only be incorporated on women's football's terms.
Thankfully, there are masses of plus points to enjoy and appreciate. The constant viewing access to games, the round-the-clock conversation about it online. It's all come a long way since a little old magazine (you may be on its website this very second…) used to have to send out match results in the post so people could know what had happened. The women's game, though, didn't get this far from accepting what it was told it should just be grateful for.
Backing it isn't just about putting money in, even if it's a good few million. With this seismic new TV deal, and with all coverage across the board, give chances to people who may not be big names (yet) in broadcasting, but who thoroughly know the game – the women's game. It is a specialist subject, a world-class product. It's beyond time to fully treat it that way.