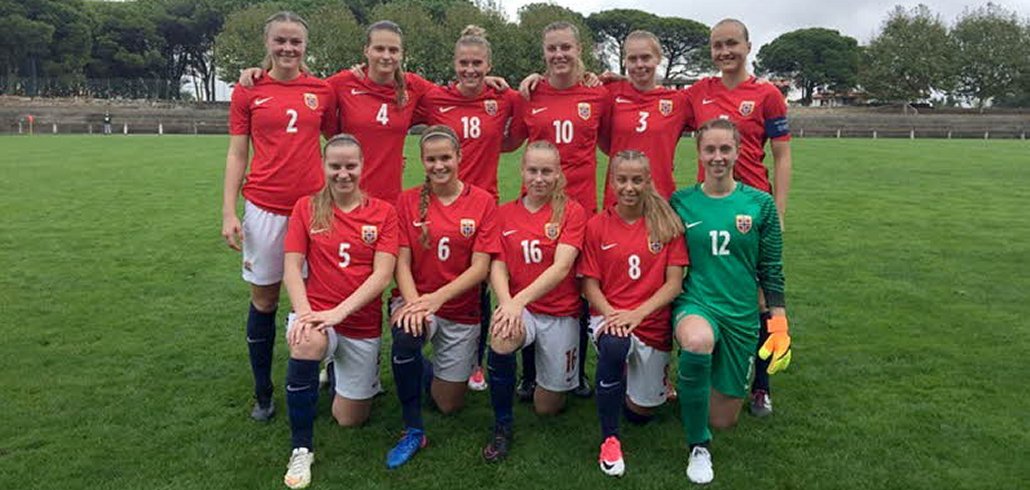 Northern Ireland suffered a second defeat in their UEFA U-19 Championship qualifying group in Portugal, thrashed 7-0 by Norway on Friday afternoon.
Although it was a dominant performance by the Norwegians, Sophie Haug's 9th-minute effort was all that separated the sides, until Andrea Norheim netted the second goal just before the break.
Haug doubled her tally shortly after the hour mark but it was the final 10 minutes when the remaining four goals came.
Jenny Olsen came of the bench to score either side on an own-goal by Caitlyn Hamilton, with Olaug Tvedten then another substitute to get on the scoresheet.
Portugal also won 7-0 in the other Group 5 game against Cyprus, including a hat-trick from Joana Martins.
While Norway now play Portugal on Monday to decide the group, the Irish must beat Cyprus to have any hope of reaching the Elite Round as one of the best third-placed teams.
Pictured – Norway U-19s (Photo: NFF)