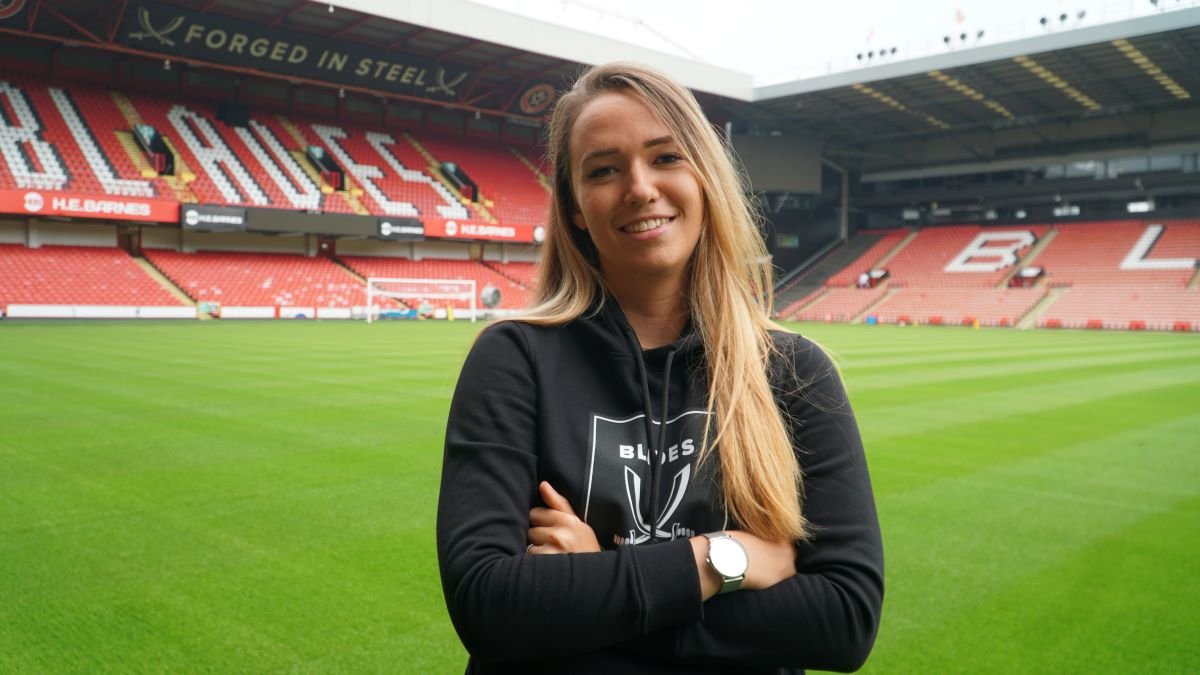 Goalkeeper Nina Wilson has signed a new deal with Sheffield United, to secure herself a second season with the Blades.
The 22-year-old initially joined United last summer after a spell at Barclays Women's Championship rivals London City Lionesses, and made her Blades debut in the Continental Cup against Sunderland.
Wilson went on to make further appearances in both league and cup, keeping an impressive clean sheet against Liverpool in the latter, and made her league debut at Bristol City.
A former professional in Iceland, Wilson is looking forward to developing further ahead of her second season with the club.
"I Couldn't be happier to be staying, Sheffield feels like home now; I love this team and city. I'm happy with the work I've been doing with Redders [Neil Redfearn] and the goalkeeper coaches this past year, my game feels the best overall it has ever been and I'm here now to build on that and make my mark on the team.
"The league is going to be very competitive this year and I'm excited to get going and step up to the challenge.
Head coach Neil Redfearn also believes there is plenty more to come from Wilson and believes she will develop further in the new season.
"Her attitude has always been spot on. From the moment she came in the door, she wanted to get better. She's had a few clean sheets in tough games, but her difficult games were difficult games for us as a team, not just Nina.
"I've seen her improve throughout the season and get more confident. She's young for a goalkeeper, only 22, she's got everything in front of her."