The LMA has awarded Manchester City's Nick Cushing the FAWSL Manager of the Month trophy for December 2018, while Durham WFC's management team received the FA Women's Championship award.
Last month, Cushing's Manchester City took six points from two of the toughest opponents in the WSL, Arsenal and Birmingham City, meaning they finished the calendar year level on points with the North London club, at the top of the league.
On receiving the trophy from Thomas Lyte, Cushing told leaguemanagers.com: "Thank you to the LMA panel for naming me the Women's Super League Manager of the Month for December. I would also like to thank all the staff and players at Manchester City Women, who I could not have done this without."
Chair of the League Managers Association panel Marieanne Spacey-Cale said: "Nick Cushing and his Manchester City team achieved two outstanding wins in December, which could prove pivotal in their challenge to win the Women's Super League this season.
"The 2-0 victory over Arsenal means that City are now the only unbeaten side in the league and the tight 1-0 win over a strong Birmingham City side allowed them to close the gap at the top of the WSL, going in to the second half of the season."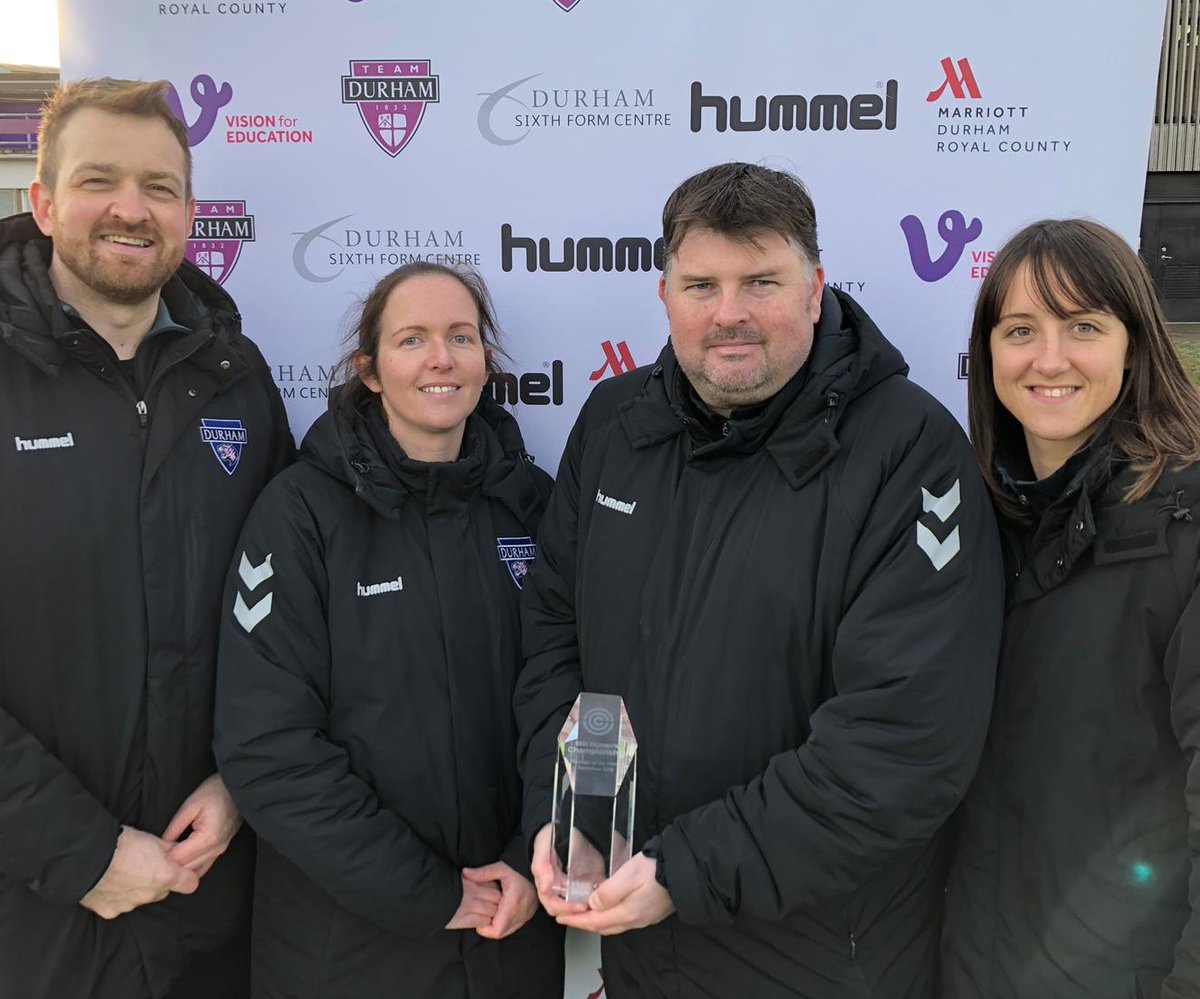 Meanwhile in The FA Women's Championship, the League Managers Association announced that the management team of Durham WFC were to receive the December award.
Durham's management team, comprising Lee Sanders (General Manager), Steph Libbey (Assistant Head Coach), Natalie Gutteridge (Physio) and Simon Fairbairn (Physical Performance Coach), exceeded expectations with two impressive victories over fellow title contenders, Tottenham Hotspur and Manchester United.
Speaking on behalf of the management team, General Manager Lee Sanders said: "It's a tremendous honour for the club and ourselves as staff and is testament to the hard work that everyone puts in each week from a coaching, physical performance, medical and logistical aspect. Of course it's the players that have to step out and get these results and they deserve a huge amount of credit not just for the month but for the season so far."
On Durham's achievements, Chair of the LMA panel Spacey-Cale said: "Durham enjoyed the perfect month with two of the most important results of the season so far. The manner in which they defeated Tottenham 6-1 away from home would have been a huge confidence builder, ahead of their incredible 3-1 victory over league leaders Manchester United.
"Although few would have predicted these results, Durham have shown their title credentials with these performances and the management team can take huge credit for ending 2018 in third place."
Photos by leaguemanagers.com