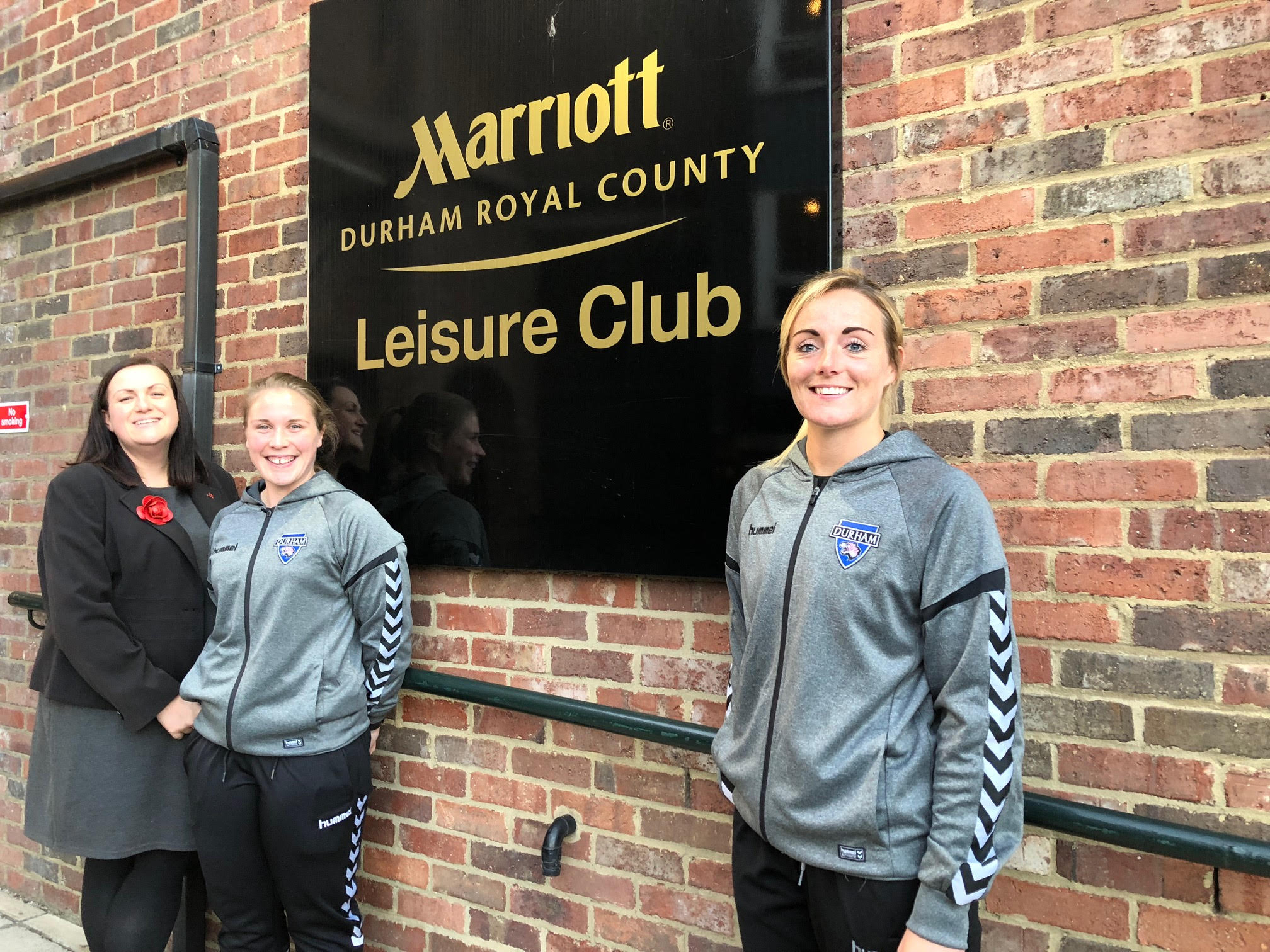 Durham Women FC have announced a partnership with Marriott Hotels and Leisure – which will see the Marriott Durham Hotel become a key partner of the club.
The Wildcats have agreed a statement sponsorship deal with the hotel which will see their logo displayed on the sleeves of the first team playing kit for the 2018/19 season.
In addition, players have access to the wide range of world class facilities available at their city centre hotel – including a swimming pool, cold plunge pool, spa and sauna and comprehensive gym facilities.
Such facilities will prove vital for player welfare and recovery as Durham look to continue pushing for promotion from the FA Women's Championship.
Fans are also able to secure a reduced room rate at the hotel – something which will prove beneficial for travelling supporters coming to New Ferens Park.
The ground-breaking partnership will see Durham Women secure a first-ever shirt sleeve sponsor.
Captain Sarah Wilson has already felt the benefits of the partnership and is delighted to see the club continue its commitment to providing players with the best resources possible.
"It's brilliant and it makes a massive difference to our recovery now," she said.
"Especially with the games getting tougher and the league getting tougher, it makes a huge difference to be able to come here."