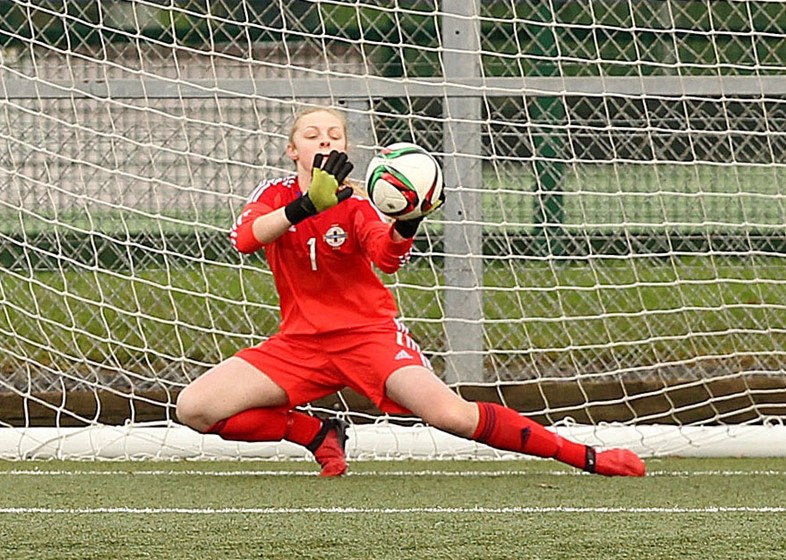 Player of the match on your international debut was a dream come true for Northern Ireland goalkeeper Lauren Perry, WRITES JOSH BUNTING.
Perry, who turned 19 on 5th April, was just 16 when first appearing for the Irish senior side, has already had so much success on and off the pitch.
Reflecting on the season with Blackburn Rovers so far, Perry said: "My favourite moment of the campaign was our win against Charlton Athletic away, we won 2-1, we were 1-0 down in the first half in which we didn't play particularly well, but second half we came out stronger and rejuvenated and got the win we deserved.
"I'd also say our 1-0 win over Durham, who are currently third in the table. It showed we can beat and compete with everyone in what is a very competitive and tough league".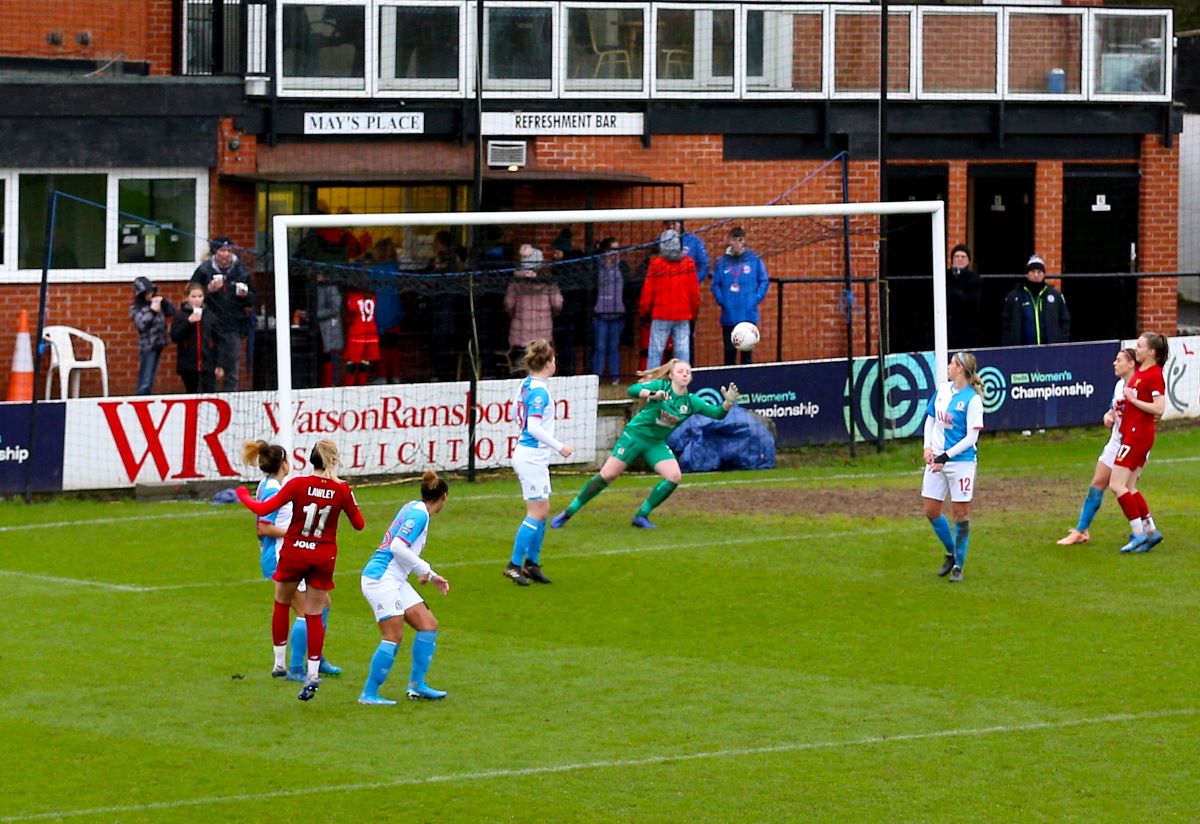 Before the season was suspended due to the coronavirus pandemic, Rovers – who are in their debut season in the FA Women's Championship – took up seventh place in the table.
Like all players training at this time, it can prove to be tough with the UK lockdown but Perry has revealed how she is keeping fit in the current climate.
"Blackburn have sent everyone a programme to complete which I am following that keeps me busy most days, also I'm just getting out using my one form of exercise each day that helps pass some time. We have been lucky that the weather hasn't been too bad, so it makes training that little bit better."
Perry, who has represented her country in a number of age groups, was then asked what her favourite memory representing her country was and it was very clear in which one stood out.
"I have a few but I'd have to say my favourite moment was making my international debut at 16 away to Norway and receiving player of the match. Even though I was nervous, all the players made me feel relaxed.
"At this present time the team is improving and growing and there are going to be exciting times going forward, so I can't wait to make more memories".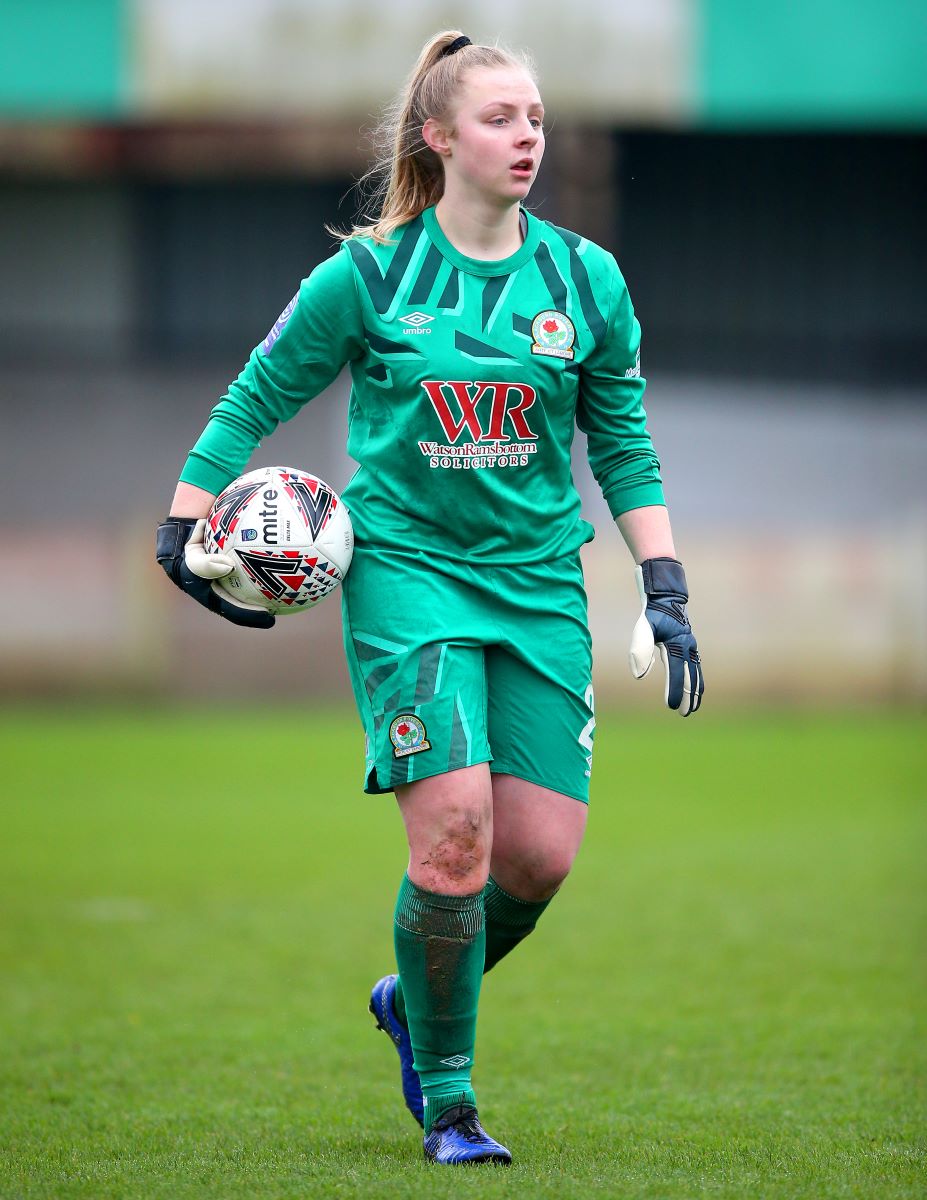 Perry, who while playing for Blackburn, is also at UCLAN (University of Central Lancashire) studying for a degree in Sport.
When asked on how she got into playing football she replied: "I first got into it in school and just played in the streets where I lived.
There were mainly boys and football was all they played, so I mainly just played it with them.
"In school I was the only girl that played but I was used to it. I begged my Mum for a few weeks to take me down to my local club which was Ballynahinch United and eventually she gave in and from there the rest is history. I played there for 8 years before moving to Linfield (where Dad Alan still coaches) and then recently making the move to Blackburn."
She has also played Champions League football already at such a young age, making her European bow in 2017-18 against PK-35 Vantaa.
Finally, when asked to name her dream 5-a-side team, the young stopper said she would manage the team before naming her five players to step onto the pitch.
She said: "I would have Roy Carroll, at the back Lucy Bronze and Virgil van Dijk, then Steven Davis in the middle with Marta up top".
#WPWL: Aberystwyth Town and Cardiff City FC Women fail licence application