A new third generation (3G) artificial grass pitch (AGP) which was opened at Unity Academy for Blackpool recently (Monday 4 March) is set to support 20 new female football teams in the area over the next five years.
The new full-size pitch was made possible thanks to investment from the Premier League, The FA and Government, through their charity, the Football Foundation.
After netting a £576,353 grant from the Football Foundation, work began on the site in September 2018. Following the opening of the new pitch, Unity Academy students will have access to a first-class playing surface throughout the day, unaffected by poor weather or underfoot conditions.
With just one other comparable facility within a two-mile radius, several partner organisations including: Blackpool FC Community Trust, Layton Juniors, Bispham Junior Football Federation, Blackpool & District Youth League and the LFA Wildcats will all reap the benefits of the new venue.
Blackpool has been identified as a key area for female participation growth in Lancashire by the County FA. The new pitch at Unity Academy will support 20 new female teams during the next five years. This will be strongly driven by partner club Bispham JFF, who are expected to create 13 of the new teams.
Simon Brennand, Senior Vice Principal, Unity Academy Blackpool said: "This project was undertaken to enhance the sporting and competitive experience of students attending Unity Academy, other academies within the Fylde Coast Academy Trust and more widely within the Blackpool community. In addition to the benefits of modern coaching and consistent, resilient curriculum delivery, this facility will be an excellent resource for multi-school events, festivals and fixtures and will boost the pride and intrinsic motivation of students and staff."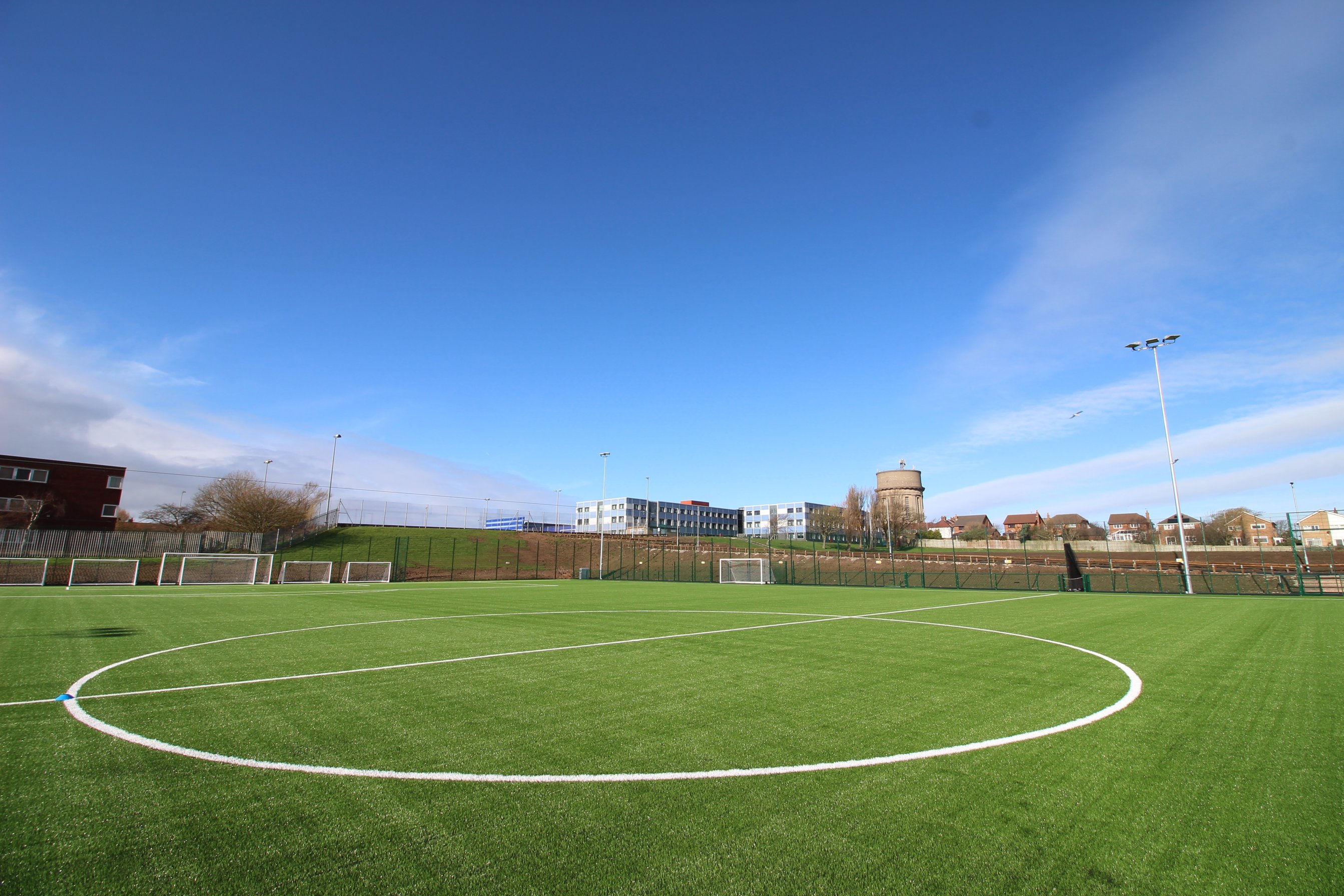 Paul Thorogood, Chief Executive of the Football Foundation, said: "This is one example we want to make people in Blackpool aware of, that they have the kind of quality pitches and changing rooms that are taken for granted in other counties. We will continue to support projects nationwide, but we cannot do this on our own, so we are encouraging organisations in the area to join our movement to deliver quality football facilities for people in Blackpool once and for all.
"Taking part in community sport at any level offers many benefits and rewards, not least the opportunity for people to enjoy themselves and socialise with different members of the community."