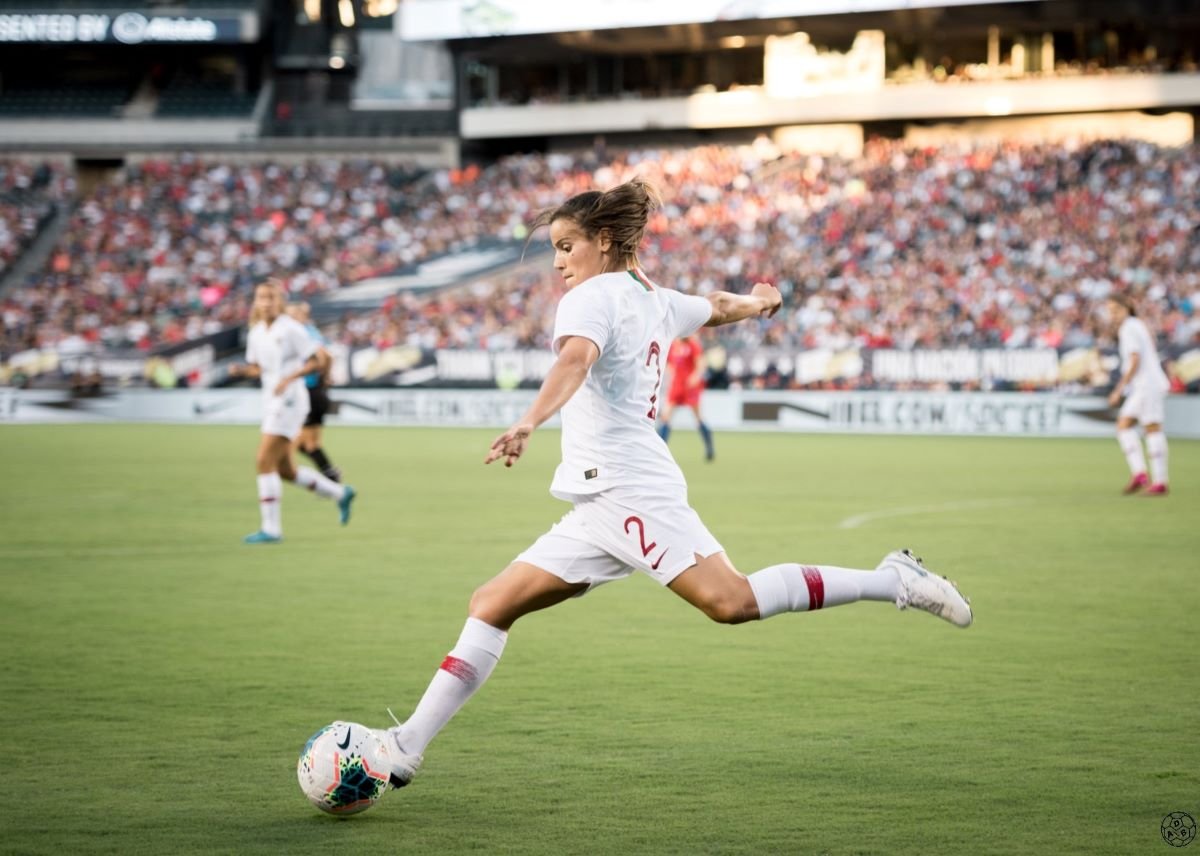 After catching up with Portugal defender Mónica Mendes during the lockdown period when she was confined to her home in Milan, She Kicks' Nick Aitken enjoyed another chat with the multilingual 27-year-old, who has enjoyed spells in Portuguese, US, Norwegian, Cypriot, Swiss and Italian club football.
On the agenda included fitness, family time, bidding farewell to Italy and who she thinks will fare best in August's fast-track UEFA Women's Champions League.
She Kicks: Thanks for your time Mónica, great to speak to you again. Tell me, what have you been doing since your time at AC Milan ended?
Mónica Mendes: When I got back to Portugal, my first priority was spending some quality time with my family, as due to being locked down in Italy I hadn't seen them for a very long time. Since then I've been focusing on my fitness, keeping up the good work I did to stay in shape during quarantine and adding extra sessions covering strength, aerobic fitness and ball work. I'm currently looking for a new club, so I want to make sure I'm ready to hit the ground running.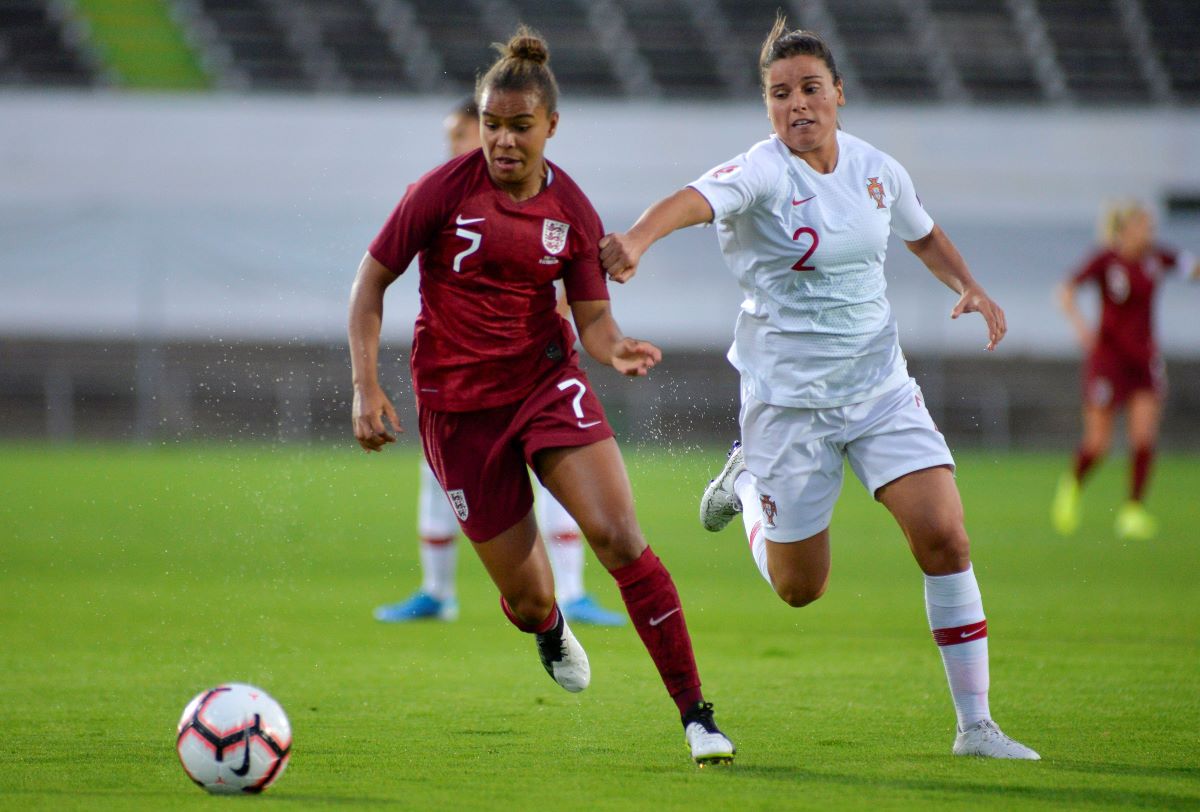 SK: It was a very strange 2019/20 season, but it started off very positively for you last summer, when you played every minute of Portugal's matches versus the USA, England and Finland. As a defender, how did it feel to test yourself some of the world's best attacking players?
MM: I think 2019/20 has been very challenging and weird for everyone, but I could not have imagined that at the start, when I was playing for Portugal and coming up against players like Carli Lloyd, Tobin Heath and Lucy Bronze, for example. Taking on teams as good as the USA and England is never easy, but I'm always proud to represent my country and I enjoy testing myself against the best. Playing against world-class players shows you the standards you need to aim for.
SK: I've seen you play at both centre-back and full-back for club and country. Do you have a preference and how would you describe yourself as a player?
MM: I'd say I was primarily a centre-back, but I play in the full-back positions a lot for Portugal. My technique is good and so is my reading of the game and communication, so that helps me adapt to different positions. When it comes to defending, I'm aggressive, determined, disciplined and play with a lot of passion and heart – I always give everything to try and help my team achieve its goals.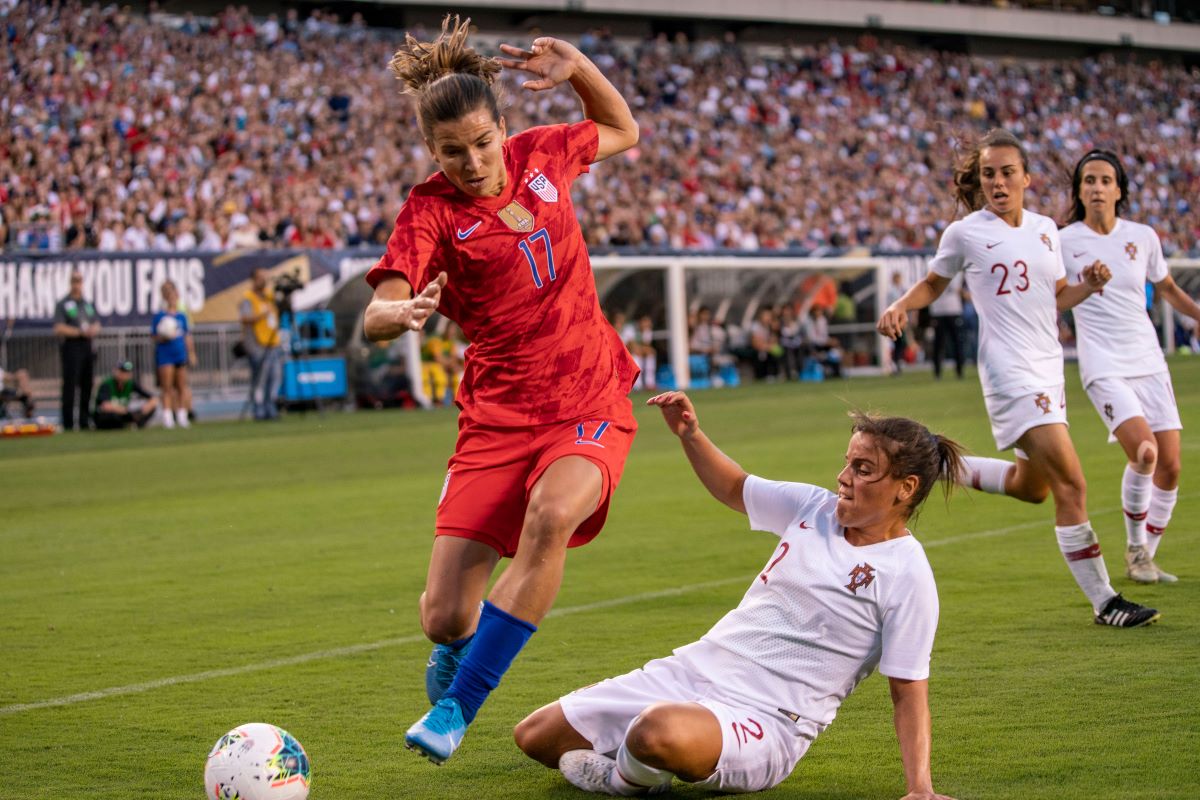 SK: This August is set to be packed full of men's and women's football, with the fast-track UEFA Women's Champions League knockout stages in Spain an undeniable highlight. In your opinion, who are the favourites to win the competition? From a player's perspective, what are the most difficult factors when you play so many games in a short period of time?
MM: It's hard to pick a favourite, but what I think will be crucial is how the different players approached the quarantine period – mentally and physically. It has been a time of a lot of uncertainty and it'd be very understandable if some players let their fitness levels drop off and lost some of their mental sharpness during the months without football. I think that those players who've tackled this
situation as an opportunity to grow and work on their weaknesses, as well as maintaining their strengths, will be the ones who shine most when the competitions start again.
About the fact that teams may play several games in a short period, I think that most clubs in the Women's Champions League have big enough squads to handle it. The players will be in good shape – thanks to the workout programmes their clubs gave them during lockdown and all the training they've done since then – but it'll come down to the coaches and their staff to decide which players can play every game and which need rotating. Squad depth is going to be a big factor, I think.
SK: Before everything shut down due to COVID-19, AC Milan were still challenging for the league and the cup, in what was your second season in Milan and your third in Italy – having enjoyed a very successful 2017/18 campaign with Brescia. What have been the main highlights of your time in Italian football?
MM: In my first year in Italy with Brescia, we had an incredible adventure. We won the Supercoppa, we finished second in the Coppa Italia and we finished the league season level on points with Juventus. That match went to a play-off and again we finished level, Juve beating us on penalty kicks, which was hard to take, but we gave everything we had and it could have gone either way. We also did well in the Champions League and in the Round of 32 I was fortunate enough to score the late goal against Ajax that put us through to the Round of 16, where we eventually went out against a strong Montpellier side. It was a remarkable season, on and off the field.
Milan bought Brescia's place in Serie A and I had a very good first season there [18/19], being one of the most-used players and remaining a regular starter with Portugal. This past season was positive with the national team, with whom I played every game, but it was tougher at Milan, as the coach decided that I wasn't part of his first-choice defence and that I wasn't going to play, however hard I
trained during the week.
I respected his decision, kept working hard, and ended up playing in Milan's pre-season games and also in our weekly non-official matches during the season but, given the situation, this summer I felt it was time to move on. Several members of the Milan staff have since said to me how impressed they'd been by my professionalism, and by the fact that I continued to act as a role model and mentor to the younger players. I'm proud to have been part of the history of those two great clubs, Brescia and AC Milan, and I can't wait to start making history again, somewhere new.
Article brought to you by @onubacomms, specialists in multilingual digital content and promotion in women's football.