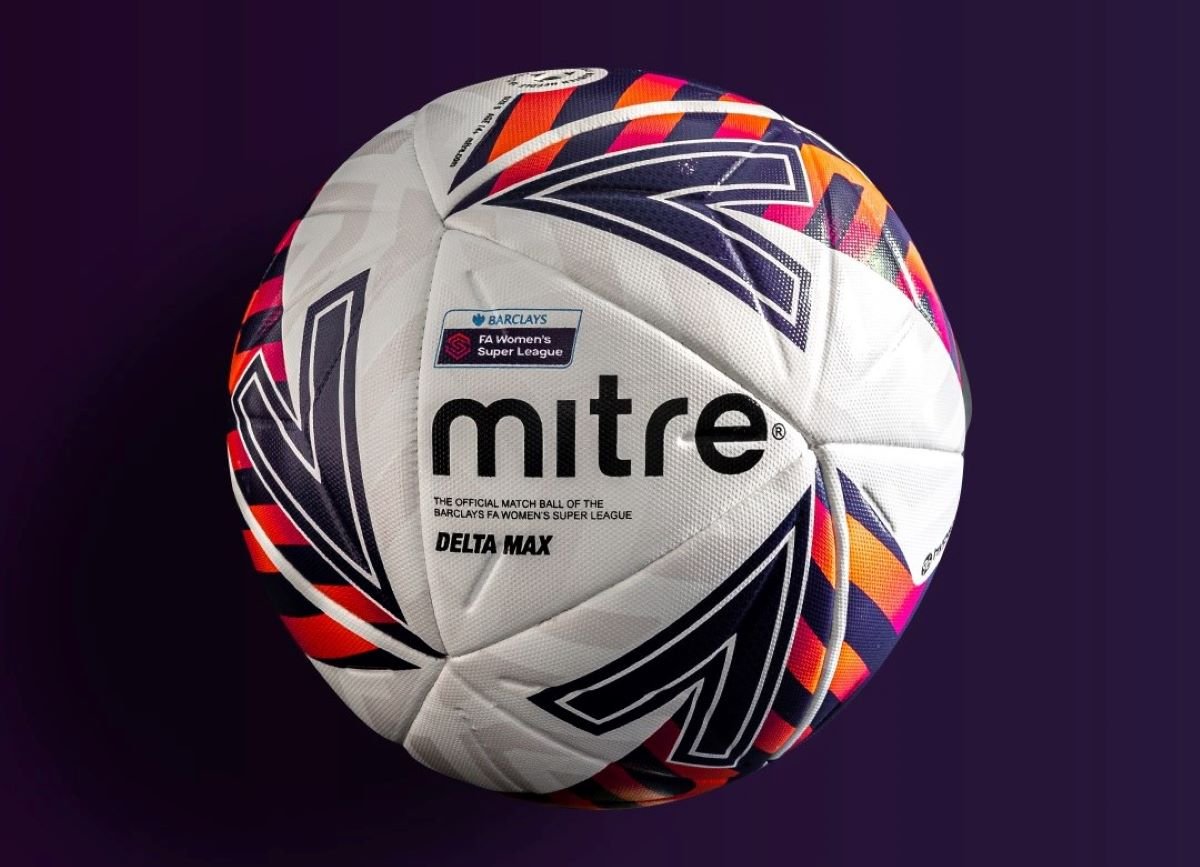 Mitre has launched a new bespoke design Delta Max football exclusively for the Barclay's FA Women's Super League.
A key part of Mitre's partnership with The Football Association, the Delta Max football is built for maximum control, accuracy, and power. Engineered with revolutionary Hyperseam technology where the seams are bonded and stitched, ensuring almost zero water uptake, helping the ball last in any weather. The debossed, textured surface also helps to manipulate airflow around the ball for pin-point accuracy and superior speed. It meets all requirements for the professional game, with FIFA Pro accreditation, allowing players to play at their best, especially ahead of the Women's Football Weekend.
In addition to the Delta Max, Mitre has launched a Replica version of the Delta Max WSL. Perfect for training, it's designed with durability in mind and superb air retention, so it keeps its shape over the course of the season.  Available in various sizes depending on age.
Now available to buy on www.mitre.com RRP: £115.00 (Delta Max) and RRP: £12.25 (Delta Replica)