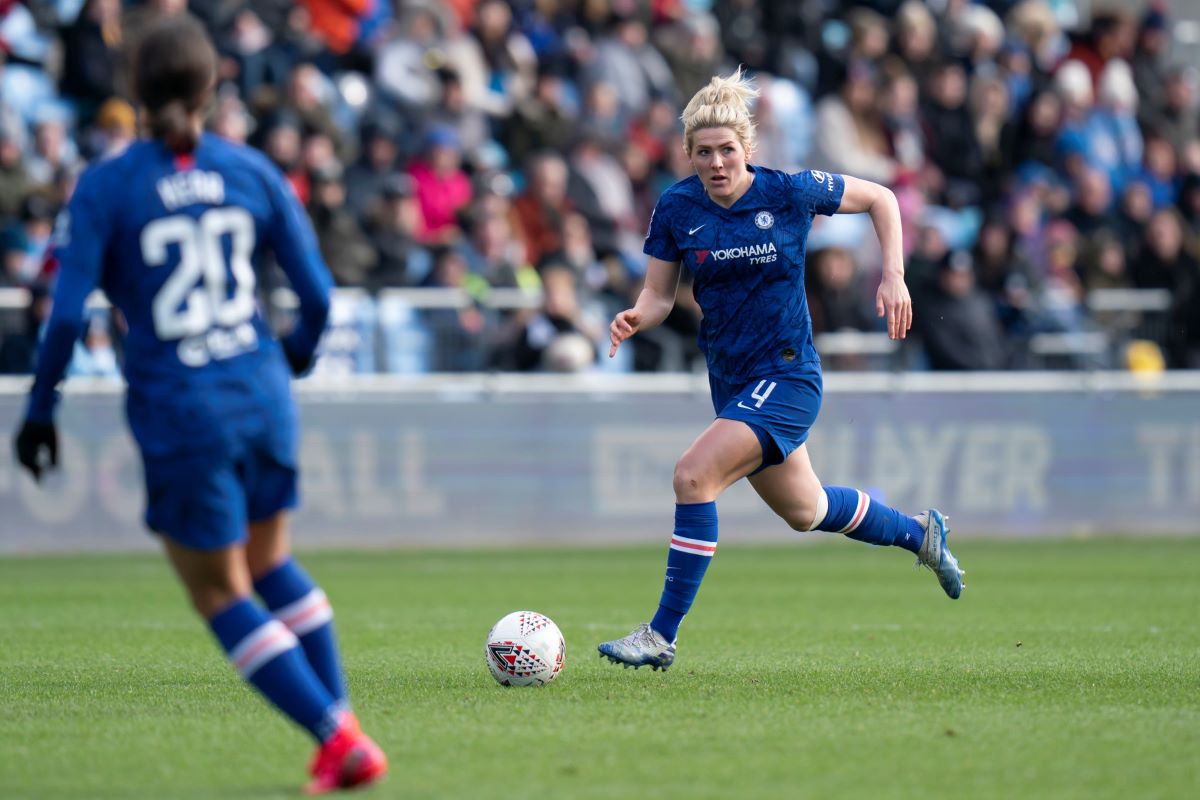 Barclays FA Women's Super League and Continental Cup double-winner in 2019-20, Millie Bright spoke to Josh Bunting about the successful campaign and her honour to play for England.
Bright, who was an ever present in Chelsea's starting line up in 2019-20, told Josh Bunting: "My highlight of the season would be winning the Continental Cup and of course the league. The Continental Cup is one we have failed to win in previous seasons so to go all the way and lift that trophy was very special. Also winning the League and qualifying for the Champions League is massive and where we want to be at this club."
Talking about her feelings after the Continental Cup final against the Gunners as an injury-time Bethany England goal sealed a 2-1 victory in Nottingham, she said: "I had many emotions that day after beating Arsenal and lifting the Continental Cup; happy, proud and relieved that we finally went on and won the Continental Cup. Beating Arsenal is always a good feeling as it's a big rivalry and it has always been a feisty game between us."
On being crowned champions on a points per-game formula
"Obviously at first you're disappointed but my concern and priority was my team mates and staff's safety and also the rest of the leagues safety, so I do believe the right decision was made. As a player and team we wanted to finish the rest of the season but you have to see the bigger picture and do what's right by everyone."
On the Blues unbeaten WSL campaign
"I am really pleased with our performances this season, showing our dominance in both attack and defence is something we've really worked hard on and to do that consistently is a great achievement"
"I said at the start I wanted to go unbeaten and even though the season got cut short I still believe we would have done that. We were hard to beat and even when going one nil down in games the team never felt we were going to lose. Creating a lot of goal scoring opportunities in the majority of our games gave us the confidence to stay composed knowing we would take our chances.
"Overall I am super proud and excited for what's to come of this team next season, having returned to the Champions League."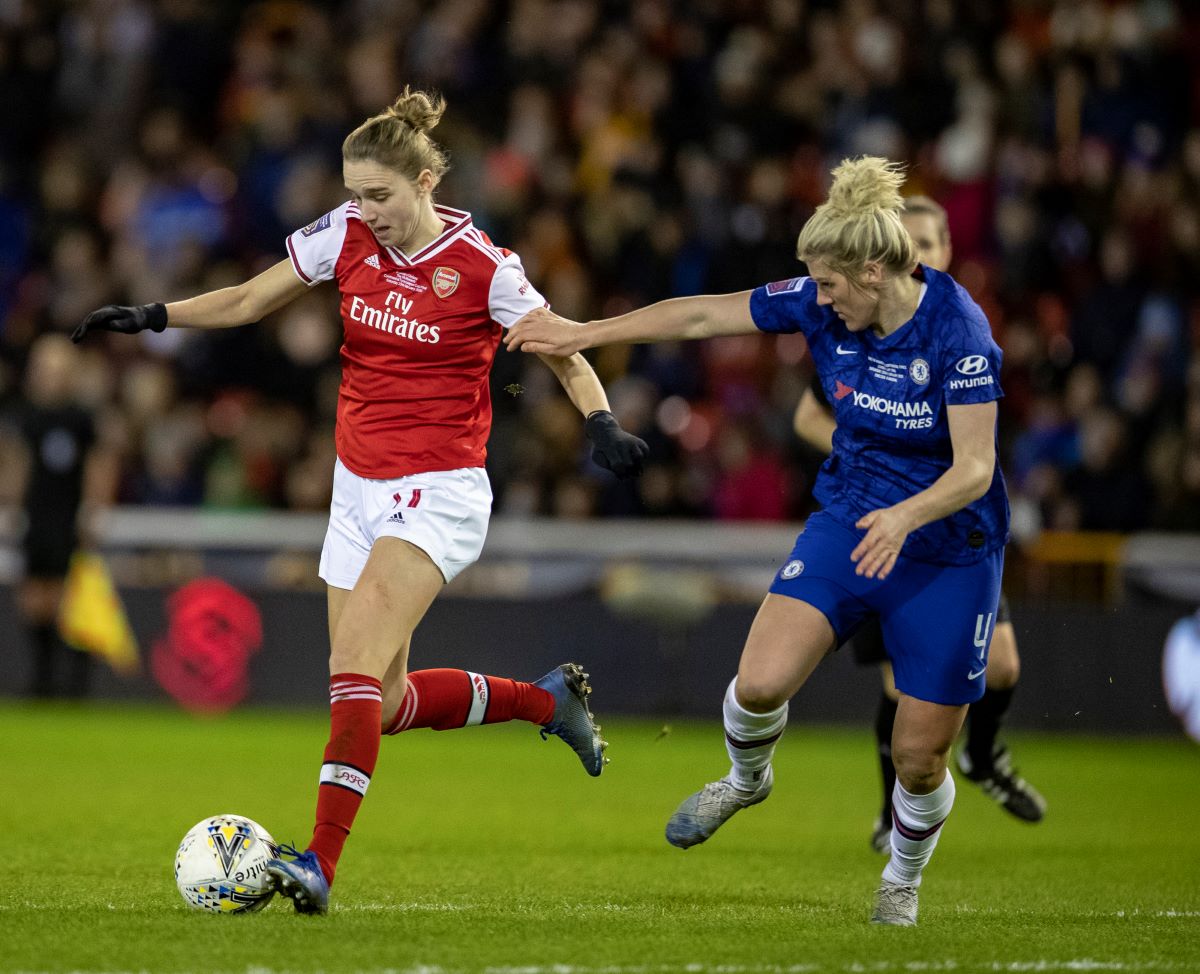 On how her football journey began
"I started playing football when I was 9 and I was literally meant to be watching my friend train for the local girls team, Killamarsh Dynamos, but me being me I couldn't sit still so I joined in for a £1 and by the end of the session the manager wanted to sign me and so I did.
"From there I went on to play for Sheffield United Academy at the age of 12 until 16, where I then signed my first semi-pro contract for Doncaster Belles, going straight into the first team. That was a big step for me and I wasn't quite ready to become a starter, so I decided to go out on loan for a season at Leeds when I was 18 and worked my way into the team, gaining confidence and developing as a player. I then returned to Doncaster becoming a starter and staying there until 2015, where I signed my first pro contract for Chelsea and here I am today."
On the 2019 FIFA Women's World Cup
"Playing for England is an unbelievable honour and it's very hard to truly describe the feeling it gives you. No matter how many caps you have, walking out and singing the national anthem will always give you goosebumps.
"I am very grateful for the opportunities I have been given so far with England and I hope there are many more to come. As a kid the World Cup is the absolute dream, it is the biggest stage in football and to be able to say I've played in one and reached a semi final is something I never thought I would be able to say. The atmosphere and fans were incredible and they really do make it so special."
Bright has won 37 International caps for her country and was the only player to play all off the Euro 2017 games as the Lionesses reached another semi-final.
On her England highlight so far
"My favourite England memory without a doubt would be making my debut and playing at the World Cup, having my family there at every game and getting to spend time with them away from training was super special.
"We made memories to last a lifetime. Also sharing it with my best friend Rachel Daly and getting to share both of our first World Cup's together are moments that don't come too often."
Chelsea had a fantastic defensive record in the 2019-20 season, conceding just 11 league goals.
On her own personal 2019-20 campaign
"I am very happy with my performances this season and my overall target is to be the best defender and going unbeaten. We play a big part in that, however this wouldn't be possible without the rest of the team and most of all my partner in crime – Magdalena Eriksson – at the back.
"We have a strong relationship and great understanding of each other and so playing together becomes effortless. I feel I have been able to express myself more this season and get forward, which I will continue to improve on and hopefully gain some more goals."
On who inspired her the most, when growing up, to play football
"My biggest inspiration and always will be are my mum and dad, the sacrifices they have made in order for me to get to where I am today, I will never be able to repay them. They don't miss a game ever and travel all over the country to support me. Words will never be enough to thank them. Making sure I am successful and a winner is all for them and my family, to show them it was worth it all and make them proud. So all I do, I do it for them."