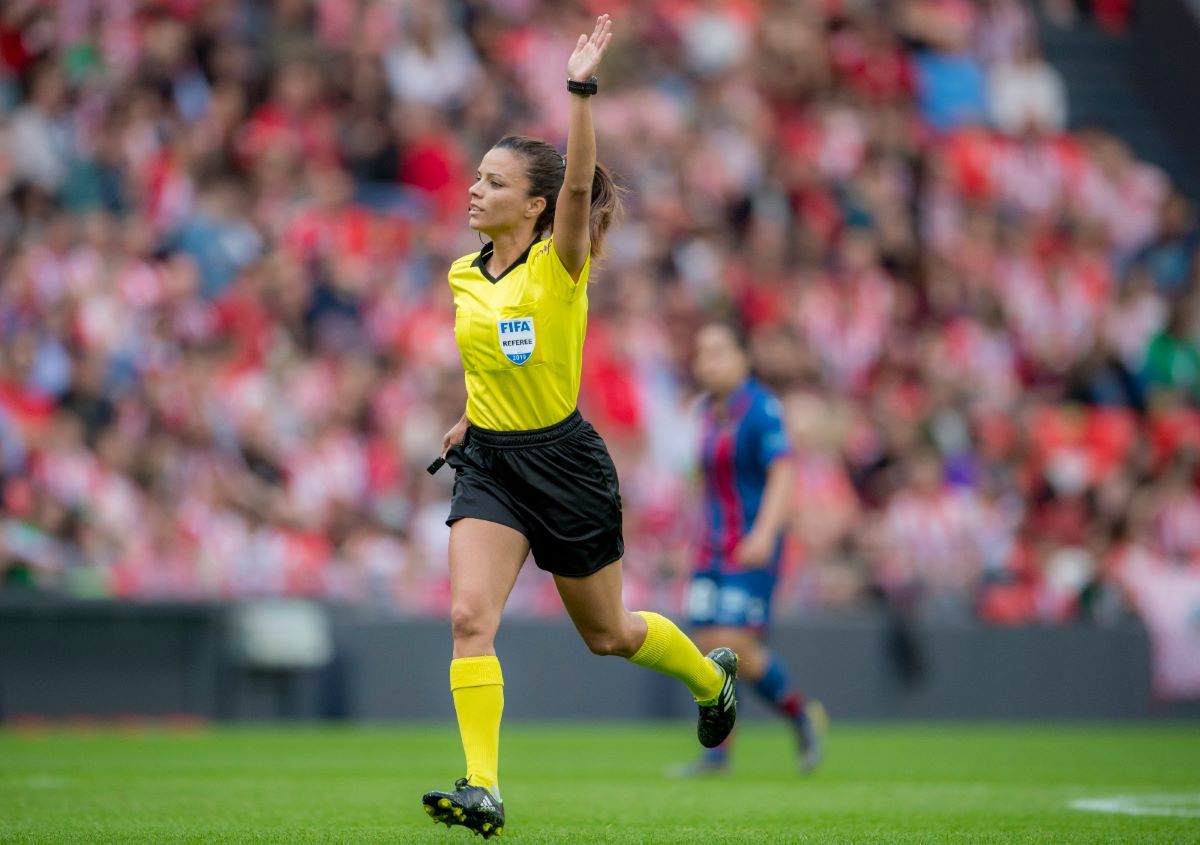 Referee, teacher and pioneer… Still just 30 years of age, Marta Huerta de Aza already has 15 years of refereeing experience and continues to blaze a trail for female match officials in Spain.
The first woman to referee in the men's Segunda B (third division), the Palencia-born whistleblower is also a regular in her country's women's top flight (Primera Iberdrola), as well as having international commitments aplenty in UEFA and FIFA competitions.
She Kicks' Spain-based reporter Nick Aitken caught up with Marta, currently in lockdown at her home in Tenerife, to discuss her route to refereeing success, the growth of women's football and her future ambitions.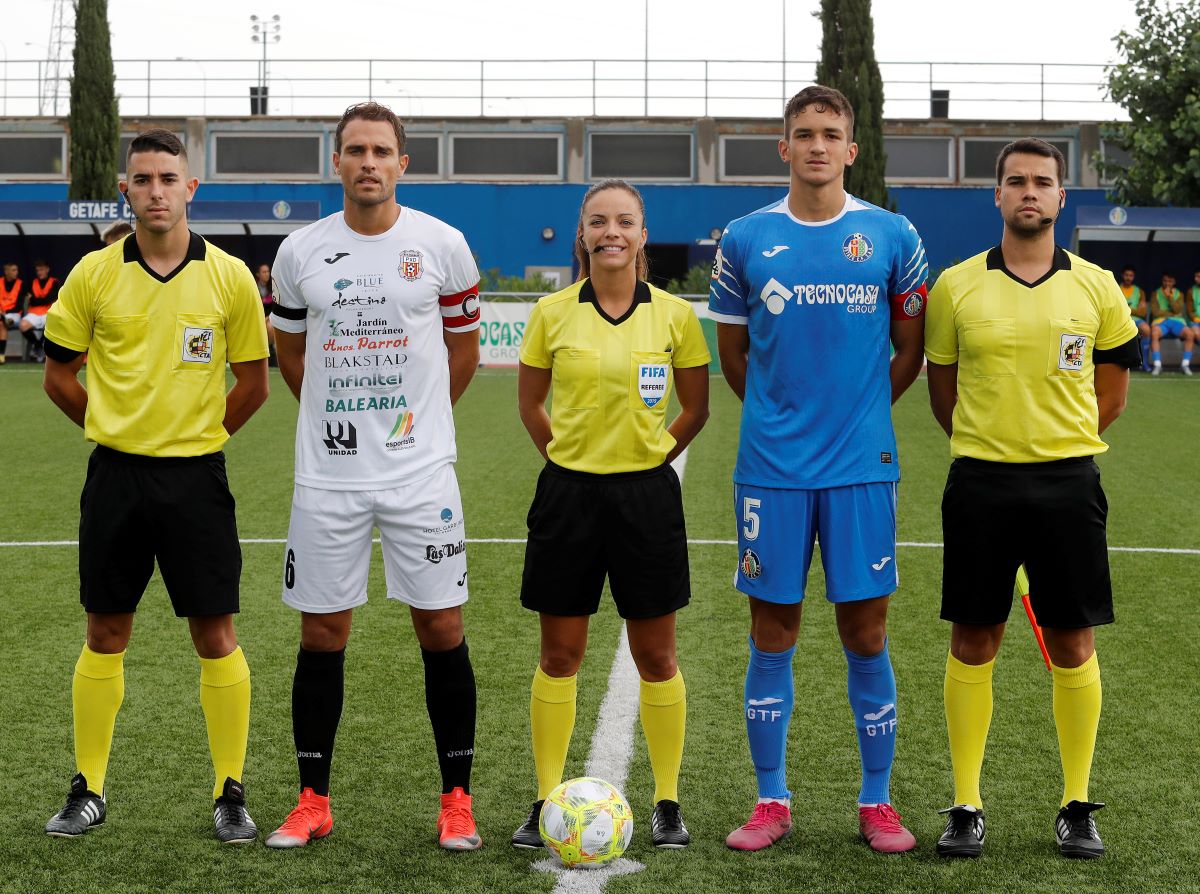 She Kicks: First of all, how are you handling the lockdown period? Is it tough combining your work as a teacher with refereeing courses and keeping fit at home, or are you an experienced multi-tasker?
Marta Huerta de Aza: This situation is new to everyone and we're all doing our best to adapt our training and work routines to being at home. I really miss doing exercise outdoors, but we have to be responsible and aware that the only way to get through this is by staying at home and following the Government's instructions. In terms of juggling teaching obligations and my refereeing ones, that's something I'm more than used to doing, as I've been combining those two particular passions for many years. It is true though that now, without all my usual travelling, I've suddenly got more time to stay organised and tackle everything.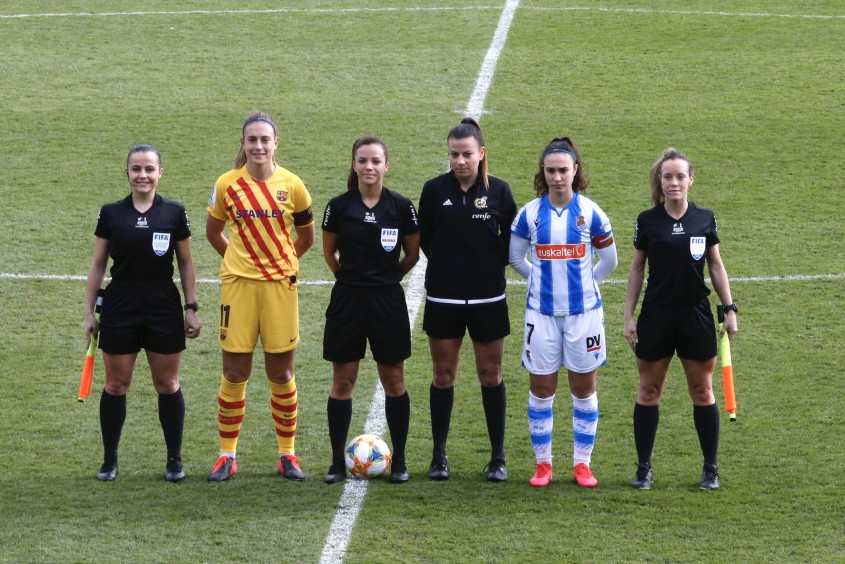 SK: I've read in interviews that you turned to refereeing after you were unable to find a women's football team in your home town of Palencia. Does it excite you to see how things are changing in Spain when it comes to opportunities for girls to play football? How would you encourage more girls (and boys) to take up refereeing?
MH: It's incredible seeing the evolution that women's football is going through! It makes me very proud to be part of this change and be able to experience it first-hand. I'd encourage all the women involved in this sport to keep fighting for their dreams and I'd urge the next generation not to take their foot off the gas either, because good things don't come along without effort or enthusiasm. As for refereeing, it's a way of life and I'm sure that whoever gives it a try won't regret it because, even if they decide it's not for them, at least they'll have tried and will have benefitted from all the great values that you get from officiating.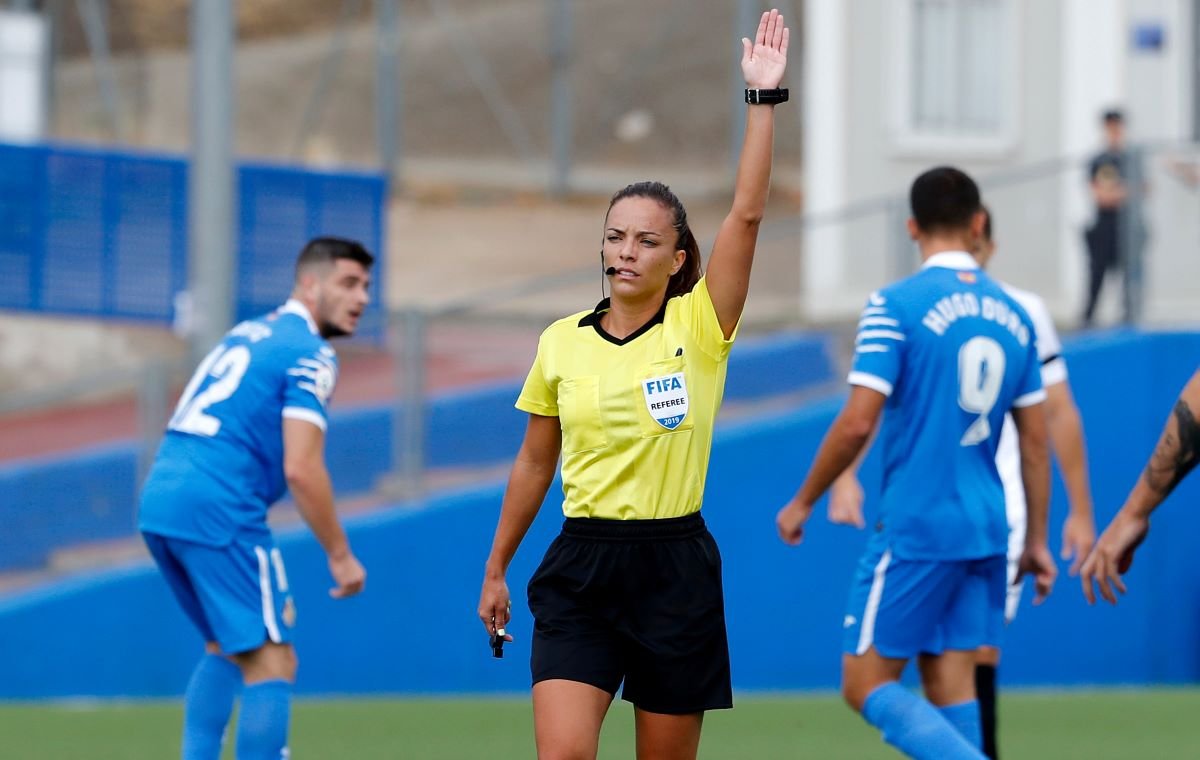 SK: You've been an international ref since 2016 and are a fixture at the FIFA and UEFA workshops featuring the world's top officials. How different is it to oversee a Women's Champions League match, for example, compared to a domestic game?
How does it feel to get the chance to continue to learn alongside the best of the best?
MH: I feel genuinely privileged to be able to take part in these UEFA and FIFA seminars alongside the very best international referees, since they are role models for me. I'd like to say thanks to the [Spanish FA's] Refereeing Technical Committee, and particularly Marisa Villa, for the faith they've shown in me. Since the first time I met Marisa, she has been a constant source of motivation to help me continue progressing and battling towards achieving my dreams.
In terms of the differences between some games and others, the key lies in them being in different competitions. It's not the same officiating league games as it is knockout games, when only winning counts. I tackle them all with the same desire and enthusiasm, trying to make as few mistakes as possible and improving with every game. Of course you speak a different language and you communicate with players differently: at international level we use English, while in the Primera Iberdrola or Segunda B – despite there being lots of foreign players – I try to always speak in Spanish because that helps them learn too.
SK: You've been refereeing since 15 and now, having just turned 30, you're nearly at the summit of your profession. What objectives remain for you to achieve in the medium- and long-term?
MH: The summit depends on which mountain you're trying to scale, there's always one that's higher. I always set myself short-term goals, as I find it easier to work towards them and they seem more achievable. This season I managed to earn promotion to UEFA's 'First' category and to Segunda B, something I've been chasing for six years. When you manage to achieve something that has taken so much effort and so many sacrifices, the only thing you want is to take care of it and hold onto it – so it goes on for a long time. At the present time that's my objective: to enjoy being at this level and to work hard to establish myself.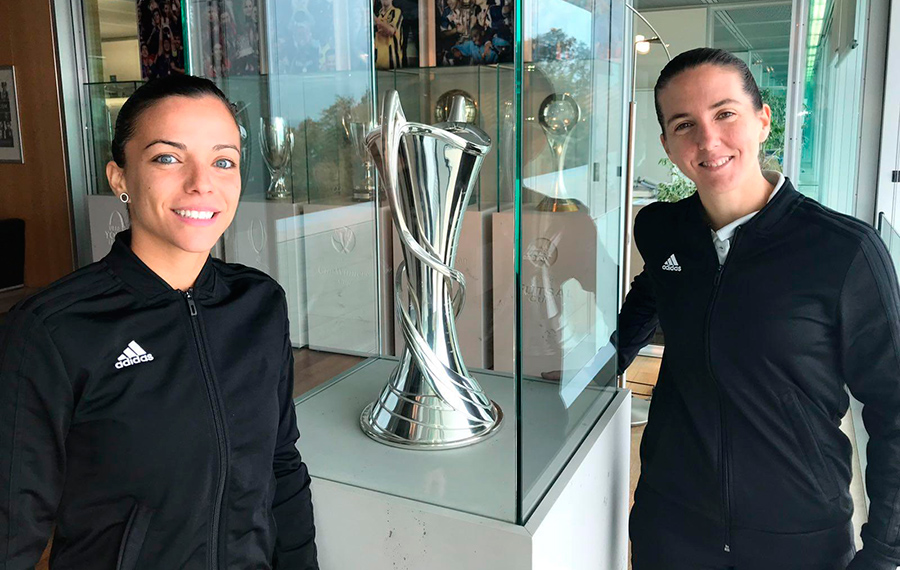 SK: Last but not least, do you have a message of encouragement for She Kicks' readers during this difficult time?
MH: We may all have to #StayAtHome, but if we do it with a smile, I'm sure we're going to cope much better. Soon we'll all be back together enjoying what we love most, but right now it's time to win the match against COVID-19 by staying united and following the guidelines that have been set. It's a moment for remembering the value of things that normally go unnoticed, like the notion of time. For me, this time in confinement has made me realise that, however much time you have in life, it doesn't make much sense if you don't have anyone to share it with. For that reason we need to dedicate more time to those people who are by our side, day in day out.
Interview transcribed by @onubacomms, experts in translating web & social-media content. Onuba Comms believe that everyone in women's football should have the opportunity to connect with their global audience.
#FAWSL: Quick Catch-Ups – Emma Kelly (Birmingham City Women)